University of the South East
1. Times and Sunday Times Good University Guide 2021
2. National Student Survey 2021
student satisfaction for Business Studies
3. National Student Survey 2022
Overview
This BA (Hons) Marketing and Event Management degree combines academic study with practical experience. During this course you will have the opportunity to work with local events providers through placement and voluntary roles, learn from events and marketing professionals with global experience, and explore specific topics that interest you by choosing modules from your second year.  You will also benefit from the diversity of local events in Chichester, including Chichester Festivities, Arundel Festival, the Goodwood Festival of Speed and Revival.
In your first year you will share many modules with students from other business courses so you will gain an overview of business and the events industry. You will specialise in events management and marketing from your second year, and have the opportunity to explore on other relevant topics including finance, HR and project management.
You will plan, design and implement two assessed live events during the course. This is valuable experience and means that you'll have first hand knowledge of events planning and management when you graduate.
On this course you will:
Create, design and stage your own events.
Learn from and work with event managers who have staged events all over the world; from Hong Kong to Sydney, from Barbados to the USA to the UK.
Hear from guest speakers, attend field trips, and apply for volunteering opportunities.
Be able to complete a 1-year or 10-week placement.
Develop valuable soft skills like teamwork, communication and time management.
Accreditation
This BA (Hons) Marketing and Event Management degree is accredited by the Chartered Institute of Marketing (CIM). This means that you can earn professionally recognised qualifications alongside your studies and that you will have an automatic exam exemption on one module on the PG Certificate or Diploma level of the CIM Professional Marketing qualifications after you graduate.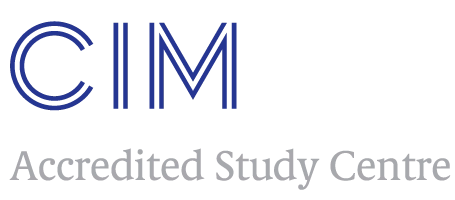 The Course
What you will study
You will study a selection of core and optional modules in each year. Each module is worth a number of credits is delivered differently, depending on its content and focus of study.
This list is indicative and subject to change.
Select a year
Academic & Professional Skills 1
This module will support your transition into a university undergraduate degree programme. You will focus on developing academic and professional skills and be encouraged to reflect on and plan you own personal development. You are provided with a range of topics to help you develop and you can choose those most beneficial to you.
Enterprise Awareness
This module gives you a practical introduction to the commercial realities of organisations and how decision-making impacts different areas of the business.
You will use the business model canvas to explore the relationships between decisions in operations, sales, marketing, finance, and distribution.
You will also be introduced to basic creation and interpretation of key financial documents and ratios to assess business performance.
Assessment
You will be assessed through a group assignment and individual financial portfolio accompanied with a short professional discussion.
Entrepreneurial Mindset
In today's competitive business environment, graduates require strong employability skills and a resilient attitude.
This module aims to develop these skillsets by working with a real client in creating ideas, implementing one of them and assessing how they can be more innovative.
You will deepen your knowledge of being entrepreneurial and applying an 'entrepreneurial mindset' to solve a real-life case study with a client.
You will usually work in small groups to develop an 'innovative' solution to an identified problem or opportunity.
Assessment
You will be assessed through a group presentation to the client and an individual report on how the entrepreneur can be more innovative.
Accreditations
This is a CMI and CIM accredited module.
Event Planning, Design and Creation
Events are increasingly seen as an integral part of regeneration and development strategies in many settings and destinations.
This module introduces you to the principles of event planning, design, and creation.
You will develop a detailed understanding and appreciation of the range of event environments you could design, the inherent management challenges event managers face, and the basic design tools you will use as an event manager.
You could take part in local field trips and will explore national and international events case studies.
Management and Organisations
You will explore business management theories, the role and position of a manager, and your ability to manage others.
You are encouraged to develop your self-awareness as a potential manager and investigate issues like:
the history of management
structures
functions
culture
sustainability
and innovation of an organisation.
You will also explore:
aspects of business psychology
how people are motivated and behave
theories of leadership and conflict management that can be used in effective management.
Assessment
You will be assessed through a report on management topics of interest.
Marketing Principles and Practice
This introductory module explores the role of marketing in the modern business environment.
You will discover the core tools and concepts of marketing and investigate the marketing principles of the extended services mix, buyer behaviour, segmentation, and market research.
You will explore business aspects such as contemporary society, digital innovations, and disruptive business models.
Assessment
You will be assessed through a business report.
Accreditation
This is a CMI and CIM accredited module.
Social Media Marketing
This module introduces you to social media from a business and professional perspective.
It is framed within the context of the marketing mix but explores the trend with this tactical aspect and more current ideas around the concept of digital consumers and engaging brand experiences.
You will explore the history, development and future of social media as well as looking at tools to manage roles, teams, and campaigns.
The Contemporary Tourism & Event Management
This module introduces you to the characteristics of the contemporary tourism and event environment.
The module is designed to provide a foundation unit for the study of tourism and events at a local, regional, national, and international level.
Consumer Buyer Behaviour
This module will equip learners with the fundamentals of consumer behaviour.
Psychology is used widely in both marketing and human resource management and leadership and vitally important in understanding consumer behaviour to ensure business provides products and services that meets their changing needs.
You will critically appreciate the importance of psychology to decision making and the field of marketing, as well as analyse and evaluate individual aspects of consumer behaviour and social and group aspects of consumer behaviour during your studies.
Data Research for Business
This module introduces you to the concept of data and market research for decision making, to allow you to make informed decisions as business managers and prepare you for your final year research dissertation, or equivalent study.
The module takes you on a structured and applied journey, looking at the rationale and contextualisation for the research processes required for business decisions.
You will use qualitative and quantitative research methodologies specifically applied to your degree route or area of study.
Assessment
You will be assessed by market research analysis and recommendations report.
Accreditation
This is a CMI accredited module.
Digital Campaign Planning
The main focus is to provide you with a critical appreciation of Digital Marketing, through the integration of emergent media and mobile technologies, with offline communications. You will be introduced to current and relevant examples of marketing initiatives using digital media and be encouraged to create your own marketing campaigns.
Planning and Managing Events: Principles to Practice
This module will give you with the conceptual knowledge and practical understanding of the tools, steps and requirements you need to run a successful event.
You will gain a detailed understanding and appreciation of the specific and complex requirements needed to plan and stage an event, as well as understanding of the implications and impacts that events create in the physical and social context where they are organised.
You will use a vocational, hands-on approach to develop practical experience in planning and implementing a small-scale event.
Project Management
This module introduces you to the essential tools and methodologies for managing an effective project, including the 'Prince2' and 'Agile' methodologies.
You will explore techniques for change management and version control and have the opportunity to explore project planning and use Project Management software.
Assessment
You will be assessed through a 3,500-word portfolio.
Purple Goldfish and the Art of Service Experience
Businesses consistently seek to improve the quality and competitiveness of their products, services, and experiences.
Many businesses now place greater emphasis on service differentiation, the so called 'Purple Goldfish', and on meeting the needs of an increasingly quality conscious consumer market by adding value in service and experience.
As such, this module introduces you to the principles and practices related to the development and management of customer service strategies.
Sustainable Business and Circular Economy
Businesses are increasingly recognising the range of stakeholders who may be impacted by or have influence over their business, increasing the need for greater social corporate responsibility.
This module explores this principle and focuses on businesses environmental impact and sustainable development. You will explore the concepts of the 'triple-bottom line' and 'circular economy', where not only economic but also social and environment issues are regarded as important in business planning.
You will critically explore the concept of sustainable business management by applying the topics to a range of case studies including tourism, events, and the wider business environment, at a national and international level.
Assessment
You will be assessed by creating sustainability videos and presentations.
Professional Graduate
This practical module develops your critical understanding of the concept of professionalism and how it relates to being a graduate in the workplace.
You will plan your own development towards your graduate recruitment and if you chose a one-year internship (professional placement), you will focus on applying and preparing for this placement.
The module emphasises the importance of developing your own employability and encourages continuous reflection on personal and professional development (PDP).
Assessment
You will be assessed through two assignments, a mock job/placement interview and reflective report with PDP action plan.
Accreditation
This is a CMI accredited module.
Applied Event Management 1
In this module, you will review, design, and complete each of the planning steps required for the operational implementation of a live external event.
At the end of this module, you will have completed the first part of the triple-weighted event module and demonstrated the planning and logistical preparation for your final year event.
Assessment
You will be assessed through coursework and a presentation.
Applied Event Management 2 & 3
In this module, you will have the opportunity to implement a live external event as part of your final assignment.
You will reflect on your personal professional development as an event management practitioner and use this self-reflection to assess how your course participation has developed the academic and professional skills you will use in the workplace.
At the end of this module, you will have implemented a medium-scale external event and produced a detailed PDP document and skill portfolio to support your CV.
Business Ethics and Social Responsibility
In this module, you will learn to raise awareness of the ethical considerations relevant to many business practices and issues, as well as raise awareness of corporate social responsibility.
You will be introduced to the concepts, theories and techniques used to address ethical considerations as you critically discuss current business and government policies relating to corporate social responsibility.
You will reflect on your own moral values, attitudes and behaviour and have some interesting debates and discussions in the lessons.
Assessment
You will be assessed through an interview and a portfolio.
Critical Issues in Managing the IT Service Support Organisations
This module examines information systems organisations and departments, as well as the various activities undertaken within them.
You will also develop an understanding of the role of the Chief Information Officer and learn to contribute effectively to the delivery of business goals through the successful procurement, implementation, and management of information systems.
Entrepreneurship (Business Start-Up Idea and Plan)
In this heavily practical module, you will work to develop an idea for a new small business.
You will present this to get feedback on improving the business viability and create a one-year persuasive business plan.
Your classes will focus on developing your understanding the feasibility and viability of each aspect of your business through testing and evaluation.
Assessment
Assessment is by presentation and creation of the business plan.
Entrepreneurship in Action
Build your own business
This module provides an opportunity for you to start-up your own business within a supportive environment by implementing a developed business idea.
It may be that you are already running part-time business or have a business idea and you would like to try and implement with support and already have a good understanding of business planning.
Activities could involve:
creating a website
making sales
delivering events
networking
carrying out in-depth research
creating social media marketing.
Even if you decide not to continue with the business idea, the knowledge and practical experience gained will equip you with entrepreneurial skills much sought after by employers.
Receive 1-1 mentoring
You will attend weekly 1:1 mentoring with the lecturer and specialist Business HotHouse staff.
Connection with 'Entrepreneurship' module
You can take this module alongside the Entrepreneurship module if you would like more guidance in developing an idea and business plan.
In this instance it will be like taking an entrepreneurship placement where your main focus in your final semester is developing and implementing your own business.
Assessment
Assessment is by implementation portfolio and professional discussion on how the idea is/not viable.
Global Branding
You will develop your understanding of global marketing alongside your problem solving and decision-making skills.
You will be able to critically evaluate key issues associated with global marketing within the context of a dynamic cultural environment.
You will appraise global marketing opportunities and threats and make decisions relating to an organisation's ability to successfully enter and compete in international markets.
The module uses a practical and analytical marketing perspective.
Assessment
You will be assessed through creating a brochure.
Global Business Today
This module introduces you to current global issues that we are hearing about in the news today that are vital for business to react to successfully compete and grow.
You will broaden your understanding of the challenges and opportunities businesses face in areas such as:
international trade after Brexit
political unrest
differences in national cultures
global inequality
operating sustainably
and global consumer behaviour.
Assessment
You will be assessed through creating a conference paper and presentation on one global topic of interest.
Public Relations and Sponsorship
Many businesses are managing their public relationships (PR) to deliberately deliver sufficient information about their operations to the public in a planned and sustained way. This information builds a mutual understanding between an organisation and its public.
As part of this relationship, companies are increasingly using sponsorship to effectively promote their business and develop and enhance their social and corporate responsibility.
As such, this module develops your understanding of the management principles and tools of public relations and sponsorship.
Research Dissertation
The module is an opportunity for you to research a specific area that interests you within an appropriate business, public sector or third sector context.
Your project will make a major contribution to your professional and intellectual development.
Placement students
Many students choose to go on the short work placement module in the final semester where you undertake a project for a client organisation and your dissertation will be based on this area of work.
Non-placement students
If you do not go on placement, you can choose a relevant business or management topic relative to your degree programme and career intentions. Your findings must be generalisable and capable of broad application. You will be supported by a research supervisor throughout the different stages of creating a major piece of research work.
Assessment
You will be assessed by creating an individual report of 10,500 words.
Accreditation
This is a CMI accredited module.
Strategic Marketing Management
This module explores the role of marketing in strategy formulation and how marketing contributes to business success. You will gain a detailed knowledge of theoretical and practical perspectives of marketing strategy and develop an appropriate strategic marketing plan. You will make informed decisions and develop your ability to think critically about marketing scenarios.
Work Placement (Short)
Many of our students take this opportunity to gain valuable management experience working in an organisation and project work that appeal to you in your future career. The placement is for 10-12 weeks in semester two.
Typically, you would carry out your research dissertation whilst on placement and focus on researching the project areas you are working on and an area the organisation will benefit from the most. This module allows you to gain valuable work experience and enhance your employability which is extremely attractive to employers.
Few other universities offer a professional placement where your research dissertation aligns with your project work.
Assessment
You will be assessed through a learning log submission and an individual presentation.
Business Trips
In your first year you can take part in optional business trips to highlight the skills you will need in the workplace. You will meet people in their place of work, ask questions and learn about the industry and work environment of various businesses.
Teaching and Assessment
How you will learn
This course is taught in small interactive workshops of up to 30 students where you will discuss a specific business topic. Your lecturer will will provide a subject with appropriate context, give you tasks to work on, encourage group discussion and provide feedback on the session. You will join a close and supportive environment and develop a wide range of soft skills such as teamwork, communication and time management. You will also be assigned an Academic Advisor who will act as your personal tutor and support you throughout your degree.
You will be assessed through a range of assignments including:
Event proposals
Operational plans
Designing social and multimedia
Tools or websites
Live events and plans
PowerPoint pitches and presentations
You will plan 2 assessed live events during your course.
Carly Smith
Business School
"I knew selecting Chichester was right for me as soon as I attended an open day. The lecturers have all worked in industry and provided us with first-hand knowledge. You also get to know them very well, I wasn't just a number. Running my own event in the third year gave me valuable hands on experience. My course also gave me a huge number of transferable skills that I have now been able to use in a marketing and events environment."
Facilities
Use industry standard equipment
Work Placements
Gain practical experience
This degree was designed with event and hospitality professionals to make sure you graduate with the necessary skills and experience to work in this growing and dynamic sector. The course has a strong vocational focus and an exciting work placement programme. Work placements and internships are an optional opportunity to use the skills and knowledge you gain during your studies in the industry.
There are two main types of placement available; a year-long industrial placement, and a 10 week placement during your final year. Some students will complete both placement options.
Past students have found placements in the international financial and hospitality sectors including:
Normura Investment bank

Shangri-La Hotel

MCI Innovative Communications

Grange Hotel St Pauls

Caistor Hall Hotel

Best Parties Ever

Concerto Group

Rugby Players Association

Christs Hospital

Goodwood
Industrial Placements
There are two main types of placement on this course. You may complete a year-long industrial placement between your second and third years of study, and a 10-week placement during your final year. Some students will complete both placement options.
Most students secure placements in London and the South East but you could travel overseas. Past students have worked in Bahrain, India, Singapore and Australia.
Many placement students continue to work for the companies they completed placements with after they graduate. Some students are even offered full time jobs before their results are published.
Industrial Placement Year
This one-year placement option takes place after your second year of study. You will have a paid position with a company and be an employee as well as a registered student. The company will introduce you to the workplace and provide a valuable learning experience to support and develop your understanding of business practice.
10 Week Work Placement
During your final year you may complete a 10-week work placement at the start of your final semester. This placement is full time, usually unpaid, and will be assessed as a double module for your degree. Your assessment will focus on employability and personal development.
Placements usually begin in mid-January and last until late March each your. You will focus on a management project during your placement. This project usually concerned with investigating management issues within the placement organisation.
Placement Office
The Business School has a dedicated placement office who will with you and relevant businesses to help you find your best placement match. We ensure that placements are at an appropriate level and suitable for your degree.
You are ultimately responsible for finding your own placement but you can take advantage of the team's business relationships and opportunities advertised by the placement office. Some businesses reach out to the office to re-advertise their placements each year.
Here is what our students say about their placement experience:
Graduate Success
Join our community of successful alumni
Ellie
Ellie graduated in 2022 and is now the Events and Marketing Manager at Farbridge, a wedding and events venue in the South Downs National Park.
Ellie went on a short placement to Farbridge, West Dean in her final semester and secured the role before completing her dissertation.
Ellie is passionate about sustainability and was announced as a finalist at the Green Gown Awards 2021 as a result of her work on the Sustainable Business module.
Markell
Markell graduated in 2019 with a 2:1 and is currently a Conference Producer at Mercator Media Ltd.
Mercator Media is a book and periodical publishing business in Fareham.
James
James is currently Content Marketing Executive for Pearson Online Learning Services.
James is responsible for developing engaging content for multi-channel marketing and communication activities globally, across multiple university partnerships.
Study Abroad
Explore the opportunity to study part of your course abroad
As a student at the University of Chichester, you can explore opportunities to study abroad during your studies as you enrich and broaden your educational experiences.
Students who have undertaken this in the past have found it to be an amazing experience to broaden their horizons, a great opportunity to meet new people, undertake further travelling and to immerse themselves within a new culture.
You will be fully supported throughout the process to help find the right destination institution for you and your course. We can take you through everything that you will need to consider, from visas to financial support, to help ensure that you can get the best out of your time studying abroad.
Careers
Where you could go after your studies
When you complete this BA (Hons) Marketing and Event Management degree you will graduate ready to make an impact on the workplace. You will have the knowledge, skills and experience to start your marketing or events career.
Previous students have gone on to work in roles including: 
Events Co-Ordinator

Technical Assistant

Events and External Fundraising Manager

Administrator

Event Manager

Marketing Specialist

Personal Assistant

Marketing Executive

Account Executive
Further Study
You may decide to continue your studies to postgraduate level.
The Business School has a diverse range of postgraduate courses including:
MSc Digital Marketing

MBA

PGCE

PhD/MPhil Research
University of Chichester alumni who have completed a full undergraduate degree at the University will receive a 15% discount on their postgraduate fees.
Entry Requirements
Typical offers (individual offers may vary):
UCAS
tariff points from A levels or combination with AS / EPQ / BTEC/ Cambridge Technical.
GCSEs
in English language and mathematics.
Access to HE Diploma
with at least 15 credits at Merit.
IELTS
with no element lower than 5.5.
FAQs
Frequently asked questions
Click the 'Apply now' button to go to relevant UCAS page.
What are UCAS tariff points?
Many qualifications have a UCAS Tariff value. The score depends on the qualification, and the grade you achieved.
How do I know what my UCAS tariff points are?
Head to the UCAS Tariff Points web page where you can find a tariff points calculator that can tell you how much your qualification and grades are worth.