The Invest4 Grant Fund has now closed for the final time.
We continue to support businesses based in the coast-to-capital area, with business knowledge support via our workshops, about which you can find full details further down this page. 


The Invest4 Grant Fund opened to applications in April 2020 and closed in January 2023. It was launched as part of The Business Hothouse's fully funded business support programme to provide the capital that would enable growing businesses to grow faster. 
The Invest4 Grant Fund Panel approved 208 applications, with a total combined worth of £2,654,485. It enabled a range of SME's based in the coast-to-capital area to afford to purchase the new technology, new staff and new knowledge support needed to become more productive and to support economic growth in the area.
Find out about all our free workshop support and read about a few of the entrepreneurs who were awarded cash from Invest4 below: 
Owner & Founder of HRS Communications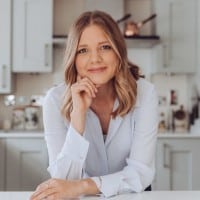 I trained as a Dietitian but after qualifying, I decided against joining the NHS, which is the traditional employment route for Registered Dieticians. I instead worked for a range of Health PR agencies, before founding a nutrition communications agency of my own. My company, HRS Communications, specialises in creating evidence-based content that is developed only by Registered Dietitians. 
During the pandemic – due to people prioritising their health – HRS Communications grew quickly, and we extended our service offering to include content strategy; content creation (webinars, podcasts, videos etc.); copywriting; recipe development; food photography and regulatory affairs support. Our team of content creators is comprised of qualified healthcare professionals, so everything that we develop can be trusted to be factual and to adhere to regulatory guidelines. The quality of our content adds credibility to our food industry clients and as a result, we have become a trusted content supplier to a range of blue-chip companies, such as Danone, Symprove and Nestle.  
I approached The Business Hothouse because I had come across details of their Invest4 Grant Fund on LinkedIn. I liked the idea that they would pay 40% towards the cost of anything that I needed to help HRS to grow, but I wasn't sure exactly what it was that would help me to grow.  
The team at The Business Hothouse booked me onto an Invest4 Grant Application workshop and the session leader, Rachael, arranged a free 1-2-1 business planning session with me. She helped me to work out that the best way to help my business to grow was to ensure that I could compete against bigger Comms agencies who have the capacity to attract and retain clients with bigger budgets. This would mean re-positioning HRS as an agency able to deliver on a global scale which would require a re-brand and a re-launch campaign.   
With the support of The Business Hothouse team, I developed a business plan and cashflow forecast which laid out my growth plans. Their input was so constructive, I really couldn't have done it without them. I attended free Invest4 Grant Application workshop webinars where the session leader helped me to fill out the application form to a high standard. I then emailed it to the Invest4 Grant Fund Manager together with my business plan - he contacted me a couple of weeks ago with news that my application had been successful and that I could start my business project. 
I've now hired the agency responsible for Tyrell's Crisps brand to work with me on the HRS Communications re-brand, which will include a new logo, a website and potentially a new name. I've also hired a marketing consultant to develop a marketing strategy and digital campaign that will re-launch HRS into the global marketplace with the goal of HRS becoming the market-leading nutritional content agency. These are big ambitions which couldn't have been attempted without the expertise of The Business Hothouse team and the financial support of Invest4.  
My advice to anyone who has a business is to seek out The Business Hothouse's expertise, it's free so there's nothing to lose and in my experience, everything to gain. 
Managing Director of Real Patisserie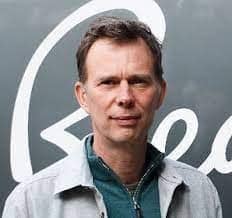 When we started Real Patisserie, the aim was to model ourselves on French patisseries but to base ourselves in Brighton and to operate as B2B as well as B2C. The business has been extremely successful: we supply our 200+ wholesale customers via a fleet of 5 vans and we have three high-street shops in Brighton & Hove.
Our shops sell a selection of breads and morning baked goods – croissants; Danish pastries, brioche – as well as sandwiches, hot drinks, and English-style cakes. They are friendly establishments and are a real part of the local community.
We approached The Business Hothouse because our production unit had become too small. As soon as we made contact, we were provided with a business consultant whose advice was invaluable. She advised us to apply to the Invest4 Grant Fund for a cash award that would provide 40% of the cost of us developing and moving to a bigger production unit. She also provided the expertise to help us to complete our Invest4 Grant Fund application form to a high standard and helped us to develop the required accompanying documentation, such as a business plan and a cash-flow forecast.
The great news is that the Invest4 Grant Fund Panel agreed to award us the cash, which was the biggest single factor in our decision to move to bigger premises. The move is without a doubt the largest project our business has ever undertaken but it's a win-win situation: the local community will get more of our products, which it undoubtedly wants, and the local economy will benefit from that because we will be employing more staff due being able to increase our production.
My advice to anyone who is looking to undertake a new business project is to contact The Business Hothouse. Their free expertise is such a positive for any business owner and cash from their grant fund really does provide the impetus for growth.
Co-owner of Select My Talent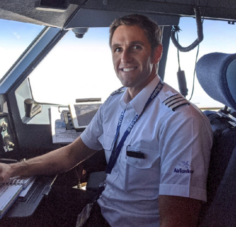 As trained commercial pilots with many years of airline industry experience, my founding partner, Fraser Dunn and I spotted a gap in the market in the recruitment of airline industry personnel.
Select My Talent offers an innovative recruitment process for the airline industry by handling the whole candidate assessment process from soup to nuts, including aptitude tests, document checks, interviews and the assessment day itself. It's an in-depth process which enables us to offer a pre-assessed pool of talent to the airline operators. The benefits to the industry are two-fold: not only does it save the airline operators time, it also enables pilots – many of whom have an appetite to move into operational roles - to present their credentials to potential employers.
Fraser and I had been developing the idea for SelectmyTalent for some time but it was during the lockdowns of 2020, with the help of The Business Hothouse, that we moved it from an idea to a launch-ready entity, which started trading in September 2020.
We approached The Business Hothouse primarily because we wanted a grant from their Invest4 Fund and accessing that was pretty straightforward. We needed a business plan with a three-year cash forecast to send alongside our Invest4 Grant Fund Application Form. The free workshops and 1-2-1 sessions with the experts from The Business Hothouse were invaluable in ensuring that both our Invest4 application form and business plan were completed to a high standard.
The grant that we were awarded by the Invest4 panel has enabled us to invest in the technology that makes our website and Applicant Tracking System (ATS) work efficiently which in turn means that we offer a service that is far more robust than many other recruitment companies.
Business is going well, we have just taken on our second employee and have plans to take on two more in the next few months, including making use of the Government's Kick Start scheme which encourages employers to take on young people.
Starting a business is tough at the beginning so I would advise anyone starting out to play to their strengths and to remember that the expert support from programmes like The Business Hothouse is a real bonus for start-up founders.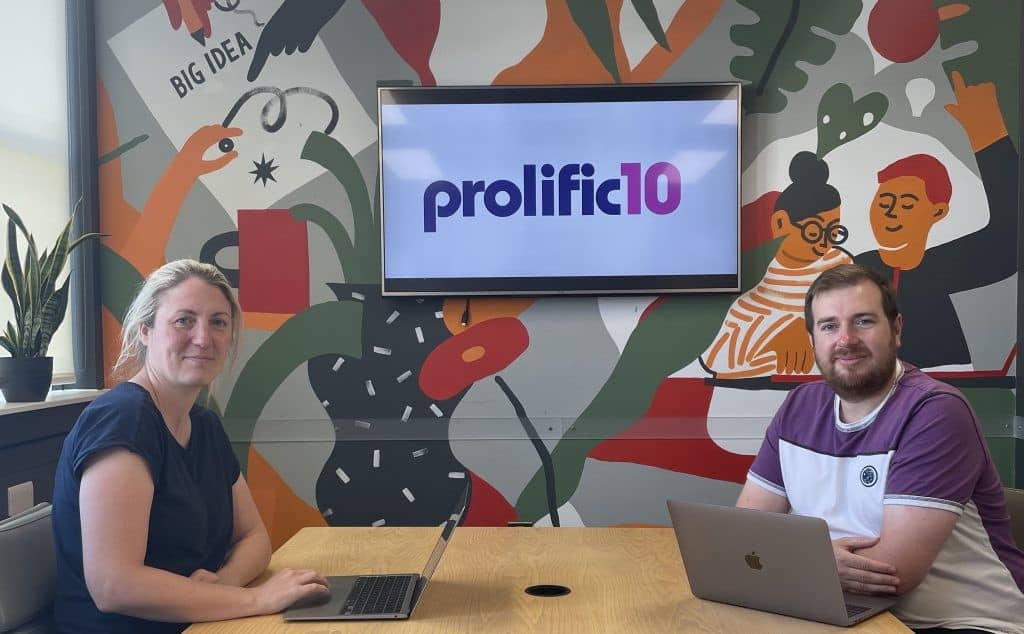 I set up Prolific 10, a communications agency, in 2019 and was joined by my business partner, Charlotte around a year later. We'd worked together in the past and realised that we had complimentary skill sets which, if we worked as a team, would enable us to offer the full suite of digital and content solutions to clients.
We approached The Business Hothouse chiefly because we wanted a business grant from their Invest4 Fund. By that point we'd recognized that if we could invest in the Hub Spot system - a CRM that enables businesses to conduct all of their sales and marketing activity from one platform - that we'd have a competitive edge over other agencies, because it would give us the ability to offer a much more integrated approach to a clients' sales and marketing activity.
The Business Hothouse helped us to achieve this in all sorts of ways: their Invest4 Grant Application support was spot-on - their finance expertise strengthened our application because our supporting documentation, such as our business plan, had their expert input. All their business advice was incredibly helpful, and they gave us tons of it.
Thanks to the cash from Invest4, we're now an official Hub Spot agency and right at the minute, we have our heads down and are working hard to deliver value for our roster of clients, but we do have plans to recruit more staff and broaden our service offering even further. The future is prolific.