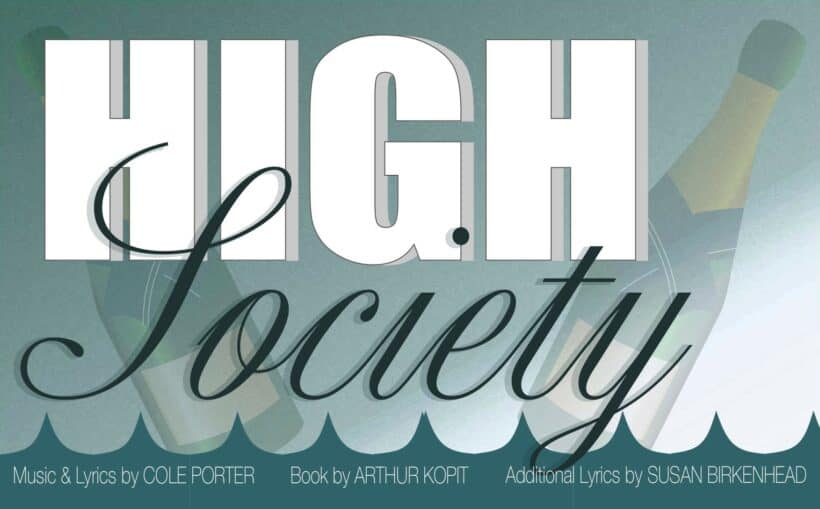 Considered by many to be one of the great classic musicals of all time! Based on the 1956 movie starring Frank Sinatra, Bing Crosby and Grace Kelly, itself taken from Phillip Barry's 'The Philadelphia Story' featuring that other iconic trio, Cary Grant, James Stewart and Katharine Hepburn as Tracy Lord, HIGH SOCIETY comes from theatrical DNA of the highest order!
Set among the idle-rich on a sumptuous Long Island estate, the show revolves around the armour-plated Tracy Lord's recognition of her vulnerability and realisation on the eve of her wedding, that she is about to marry the wrong man! Famous for its sharp, comic dialogue, great Cole Porter songs like Let's Misbehave, True Love and Who Wants to be a Millionaire, plus thrilling choreography makes this a party you will want to attend!
Musical Director, Bobby Delaney, Choreographer, Drew Varley and Director, Karen Howard. Karen is also Head of Musical Theatre, directing the very first University show at the Alexandra Theatre 15 years ago, making this her 30th! HIGH SOCIETY is a party to which you are all invited and don't forget to bring a friend or two!
This amateur production of HIGH SOCIETY is presented by arrangement with Concord Theatricals Ltd. on behalf of Tams-Witmark LLC. concordtheatricals.co.uk
PERFORMANCE DATES: 
THURSDAY 23 MARCH 7.30PM
FRIDAY 24 MARCH 7.30PM
SATURDAY 25 MARCH 2.30PM
SATURDAY 25 MARCH 7.30PM
Tickets £20 / £16 Concessions / £12 NUS
*Book London Road or Bad Girls plus High Society at the same time and get the second musical half price!