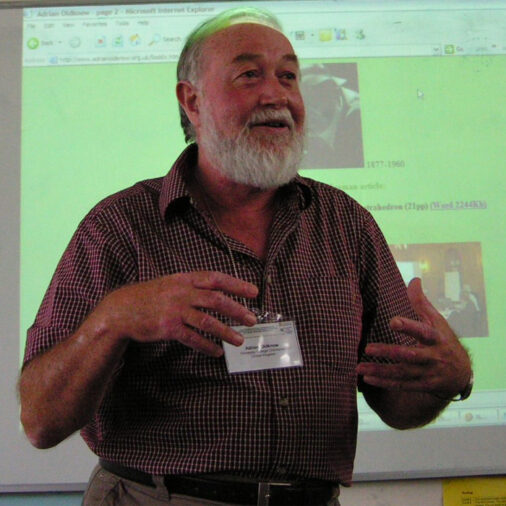 Adrian won an Open Scholarship in Mathematics to Hertford College, Oxford, in 1964 where he was Captain of Boats.  After 3 years teaching in Surrey, he became a Lecturer in Mathematics & Computing at Reading College of Technology.  He enrolled for the 3-year part-time MTech course in Computer Science at Brunel University and graduated in 1974.  He joined the Bognor Regis College of Education in January 1973 as Senior Lecturer in Mathematics and Computing.  Along with Professor Afzal Ahmed, he established the internationally renowned Centre for Mathematics at the West Sussex Institute of Higher Education WSIHE.  He retired from the University College Chichester in March 1997, where he held a Personal Chair.
He spent 15 years as a free-lance consultant.  He advised Tech companies such as HP, Intel, Promethean, RM, Smart and TI on Educational Technology.  He advised government agencies such as Becta, DfES, Ofqual, QCA, TTA on digital and STEM education and skills policy.  He also did pro bono work for the Mathematical Association and other professional bodies.  After retirement in 2010, he established the Cambridge Centre for Innovation in Technological Education with support from the HJB Family Trust and the Hamilton Foundation.
He now works as a volunteer in local schools including the Rother Valley Primary School Cluster, the Bourne Community College and its STEM Enthuse Partnership, the Gosport & Fareham MAT, UTC Portsmouth and STEM Academy South.  Nationally, he advises the British Computer Society BCS, the Department for Digital, Culture, Media & Sport DCMS, the Digital Policy Alliance DPA, the Micro:bit Educational Foundation MEF, the Royal Academy of Engineering RAEng, and the Worshipful Company of Educational Technologists WCIT.
Professionally he is a Chartered Engineer, IT Professional, Mathematician and Scientist, as well as a Fellow of the BCS, BIS, IMA, RSA and RSS.