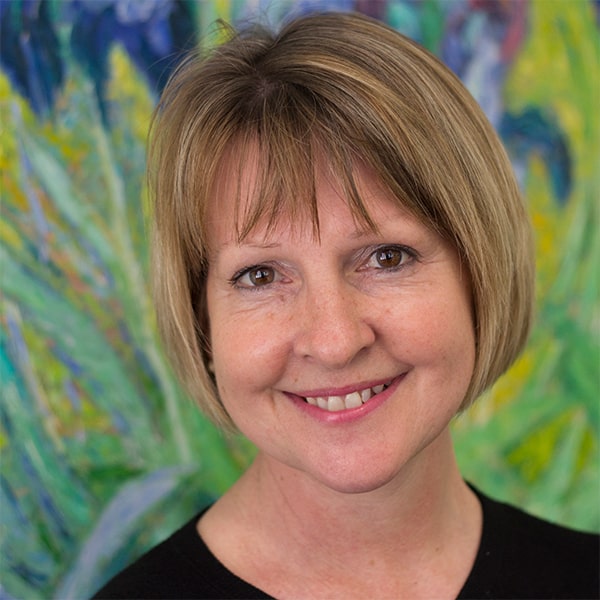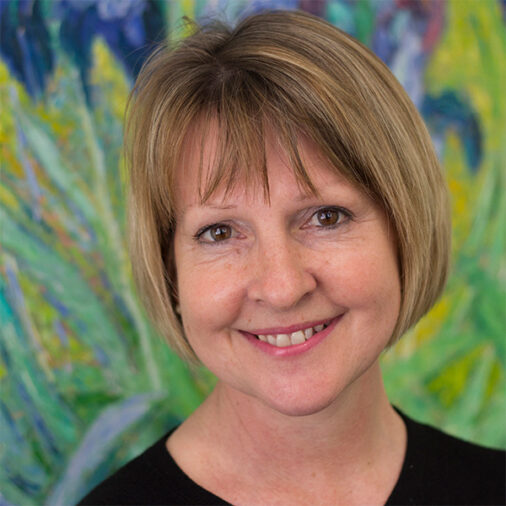 Cathy Childs, BA is a Principal Lecturer in Dance, Head of Department and coordinator of the Undergraduate Dance Programme.
Her background experience is focused on dance performance having trained at Laban, continuing on to the postgraduate dance company Transitions Dance Company before joining English Dance Theatre where she worked with choreographers such as Robert Cohan, Michael Clark, Kim Brandstrup and David Glass.
This touring experience and working with a wide variety of professional choreographers has informed her teaching with the particular stylistic influences of the Cunningham technique having undertaken a period of study at the Cunningham Studios in New York.
Collaborating with art has also been a fascination and her recent research interests includes in 2015, Figure and Rhythm a collaborative project with colleagues at Pallant House as part of the Museums at Night.
This creative exploration enabled the interaction with the artworks and sculptures of Leon Underwood.
Enabling students to gain real and relevant work experience and potential employment opportunities upon graduation has led to a recent research project which started in 2014.
Dance Map – The Employability Journey was funding by the Higher Education Academy (HEA) and published in 2016.  Prior to this in 2015, the co-authored publication on Dance in Higher Education in the UK was published.
Cathy leads the Dance Production Module (3Fall Dance Company), Teaching Dance Technique, Teaching and Creative Practice and Dissertations on the Undergraduate and Postgraduate Programmes.
Read more
Professional
Cathy has extensive experience as an external examiner and reviewer at a number of other institutions and conservatoires and is a member of the Dance Strategy Group as well as former Executive Board Member of DanceHE.
Key Publications
2016 Dance Map – The Employability Journey.  A Toolkit for mapping employability journeys.  Published on the HEA website.
2016 Higher Education Academy Conference presentation for the Strategic Enhancement Programme conference entitled Embedding Employability into the Dance Curriculum. You can now view all the presentations and discussions from the day
2015 Online Publication: Contemporaising the Past Envisaging the Future.  Chapter: Dance in Higher Education in the UK – Co-authored with Sara Reed, Duncan Holt, Kelly Preece, Angela Pickard. © 2015, World Dance Alliance and Ausdance.  Copyrights for individual papers are held by the authors. ISBN 978-1-875255-20-7 Available here
2014 Conference Paper Presentation panel at the World Dance Alliance at the University of Anger, France on 'The Identity of Dance in Higher Education in the UK'.
2014 Summary Article: 'Making a Difference to Dance in Education through Research' NDTA Dance Matter Spring Edition
Research
2015 Figure and Rhythm – Collaborative choreographic project at Pallant House as part of Museums at Night.  Using the inspiration of the artist Leon Underwood and working with structured improvisational scores, the dancers worked in close proximity to the artworks and sculptures and a live music scores.  The film of the event was made by Dean Jeffrey.
Book Sections
Monographs
Conference or Workshop Items
Teaching Resources