Professor of Public Theology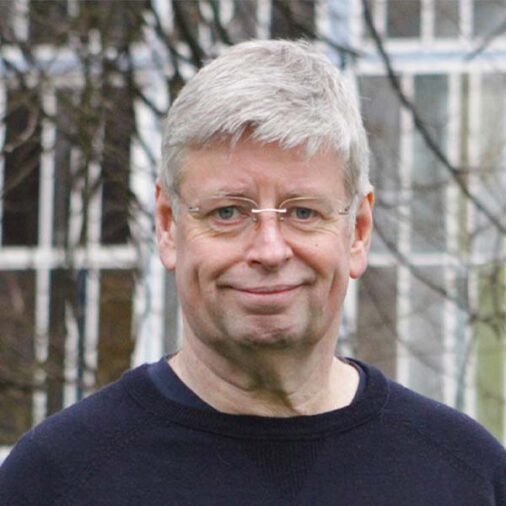 Graeme Smith is Professor of Public Theology.  He investigates questions and issues relating to the public role of religion in society.  He has published two books: A Short History of Secularism and Oxford 1937: The Universal Christian Council of Life and Work.  He has written extensively on public and political issues including journal articles on Margaret Thatcher, Tony Blair, Red Toryism and Reinhold Niebuhr.  He is the co-ordinator of the BIAPT Public Theology strand and was one of the founding editors of the journal Political Theology, of which he remains an editor emeritus.
Professional
Professor Smith has delivered papers and guest lectures at a variety of universities and colleges.  These include the universities of Birmingham, Manchester, Winchester, Roehampton, Cardiff, Oxford Brookes and Glasgow.
He has spoken frequently at the annual conference of the British and Irish Association of Practical Theology.
He has also delivered lectures to a variety of church groups including theological societies, theological colleges and courses, and, most recently, Chichester Cathedral's College of Canons.
In May 2016 he was a keynote speaker at the Enlightenment and Secularism symposium organised by the Department of the History of Philosophy of the Institute of Philosophy, Jagiellonian University in Kraków.
He is an associate of the think tank Ekklesia.
Read more
Research
Professor Smith is currently undertaking research in the area of public theology.  He is investigating how society and culture can exercise contemporary theological agency.
In particular he is exploring how ideas of God, humanity and salvation expressed through political and cultural life can be organized systematically and evaluated.
The project builds on two previous strands of Professor Smith's work.  First the notion that the binary division between secularity and religion breaks down at key political and cultural moments and second the idea that theological categories can undertake critical work in the area of social theory.
The research is leading to a monograph publication.
PhD Supervision
Professor Smith would welcome inquiries from students who wish to research in the areas of public theology, social theology, practical theology, including areas of Christian ministry, and religion and schools, primary and secondary.
Examples of current research projects include:
An investigation into the impact of faith based identity on a school's educational outcomes.
The importance of rural Church buildings and their immediate environment for people's experience of God.
Analysis of the teaching of RE in primary schools
Examination of how values are selected and communicated in primary schools
Church mission amongst undergraduate students.
Read more