Head of Engineering and Design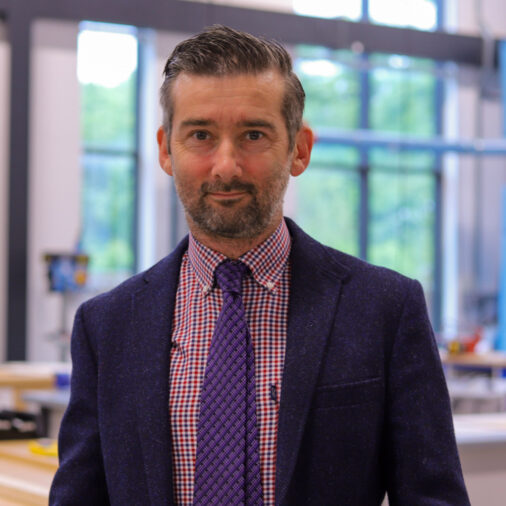 PhD, C.Eng., FIOP
​Professor Harmer read Physics with Astrophysics at Sussex University, graduating in 1996, where he subsequently was awarded his DPhil in 2000.  Since this time Professor Harmer has published some sixty journal and conference proceedings; co-authored a book and was elected Fellow of the Institute of Physics in 2013.
Professor Harmer continued research into the interaction of light with sub-wavelength structures and the broad field of Photonics. This found commercial application in improving photomultiplier devices with two UK based companies and culminated in nomination as the sole Engineering finalist in the 2004 Descartes' Prize with APLOMB (Advanced photocathodes for luminescence optimisation in Medicine and Biology).
After working as a Research Fellow at Sussex University, from 2000-2005, Professor Harmer moved to Queen Mary University of London and undertook research funded by the EPSRC's Gun Crime Initiative: "Taking the Heat of the Streets." Stuart then spent two years in industry, working in the Future Systems group for SELEX ES, where he led on identifying relevant research and spin-outs, visiting research groups in Europe, the US and Australia.
Returning to academia in 2008 as a Reader in Physics & Engineering at MMU, Stuart undertook research into concealed weapons detection, funded by the Metropolitan Police Service, the Centre for the Protection of National Infrastructure (CPNI) and the Home Office.
This resulted in some twenty patents, successful trials with UK government and the US Army, and is currently the subject of a license with Radio Physics Ltd/Inc., an external company that is producing and selling commercial devices.
Professor Harmer's diverse STEM teaching experience includes programme development and delivery in Electronics, Mathematics, Physics and Materials' Science at UG and PG level and significant successful PhD/DPhil student supervision. Professor Harmer is Founder and Director of a technical consultancy company, is a board advisor to Radio Physics Ltd/Inc and a Fellow of the University of Cambridge's Centre for Science & Policy (CSaP).
As Director of the Engineering & Materials Research Centre at MMU Stuart had a remit to guide the submission of unit of assessment 15 (General Engineering) for the next Research Excellence Framework.
The Research Centre is a cross faculty body that comprises ten research groups in the Schools of Engineering, Computing & Mathematics and Environmental Science with approximately eighty academic staff.
Read more