Head of International English: Coordinator: Level 6 International Route 'Top-ups', International Academic & Language support (IALs)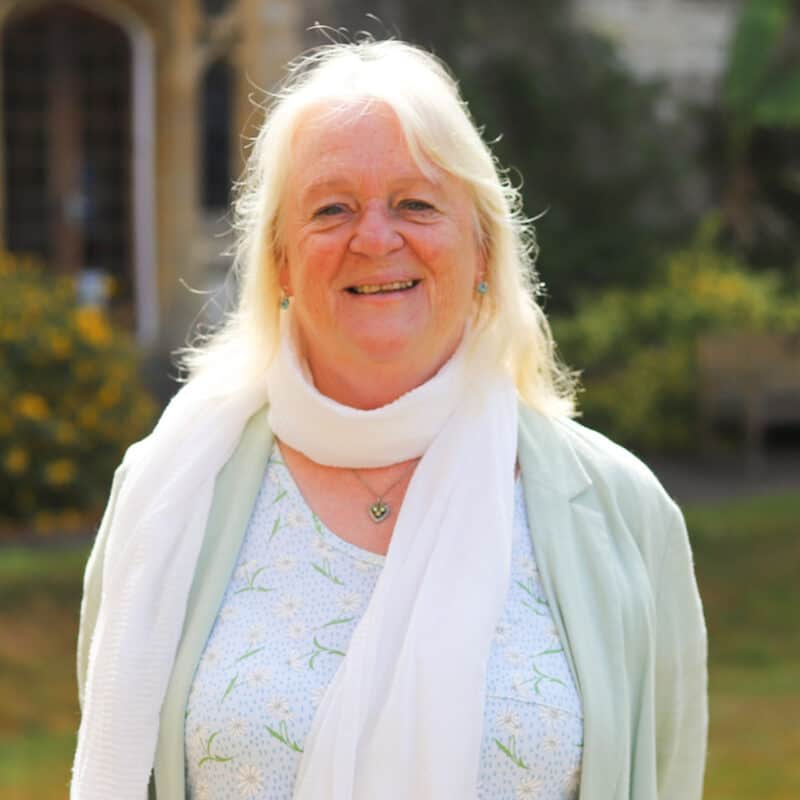 Sue has a first degree in English language & literature and an MA in TESOL. She has worked with international students & teachers at the University of Chichester since 1994.
She has previously worked in English language teaching, teacher development & materials development in Oxford, Italy, Australia, Japan and Mongolia. She is a published author of English language grammar materials.
Sue is a member of the Business School Operations Management team & the University Academic Board. She regularly travels to China to work with University students. Her research interests include grammar in creative writing, conceptualisations across languages and online delivery.
Professional
As Head of International English, Sue has responsibility for the University's main language support provision & also regularly teaches modules in international business communication and language research skills.
She delivers undergraduate language analysis & language history modules in the English Department and postgraduate modules in sociolinguistics & language research on the MA in Language & Linguistics.
Sue has also regularly acted as Course Director for Trinity Cert. TESOL.
Key Publications
Sue has taught English as an international language for nearly 40 years and is the author of a number of published & web materials for the teaching of English grammar.
She is currently co-authoring a student text in language analysis through literature for Palgrave-Macmillan.
Sue is External Examiner for M level TESOL provision at the University of South Wales & has, recently, twice acted as an External Adviser to the University of Bedfordshire on international collaborative provision.
Research
Sue's research interests include roles of English as an international language, cross-cultural language use, ELT materials' development and English grammar.
She is currently involved in a research project in cross-lingual and cross-cultural interpretations of metaphor in an academic context.