Reader in Graduate Employability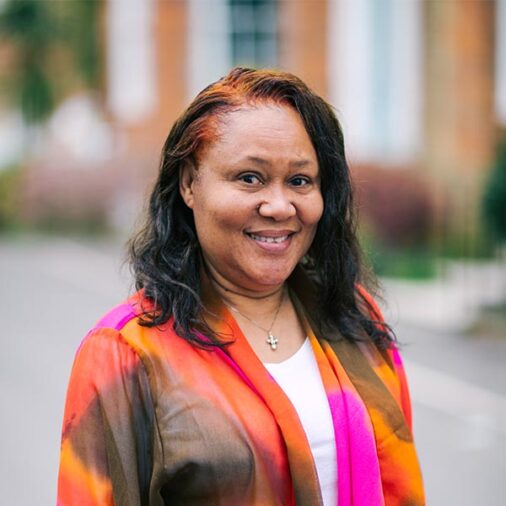 Dr Sealy has worked in the corporate events industry for over 20 years and has served in senior managerial positions for Marriott & Ritz Carlton Hotels in Barbados and the USA. She was Groups and Incentives Manager for Almond Beach Resorts and the General Manager of Island Magic Barbados. Wendy has staged and managed events for celebrities, heads of state, royalty and large corporate entities including Bausch and Lomb, Glaxco Pharmaceuticals, American Express, Georgio Beverly Hills, Eli Lilly, MCI Petersfield, General Portfolio, Legal and General, Carlson Marketing Group, Maritz Travel and several others.
Dr Sealy has also worked in marketing and public relations for many hospitality firms. Dr Sealy is well known as an experiential marketing specialist specializing in the design, logistical and promotional aspects of corporate events. She is also a health and safety advisor for NHS events in hospitals.  She is a destination and tourism product-marketing expert helping tourism businesses to increase their revenue yield. She is a motivational speaker and as an entrepreneur is the owner of Crystal Jewells.
Dr Sealy has been lecturing since 2005. Before joining the University of Chichester she taught at the undergraduate and post-graduate level in Tourism Management at Buckinghamshire New University and at the postgraduate level in Sport and Event Management at the University of the West-Indies.
Dr Sealy graduated from the University of the West Indies with a first class honours degree in History and Sociology. She later completed her masters degree in Tourism Marketing with distinction at the University of Surrey and her Doctor of Philosophy degree with Brunel University, London.
Read more
Articles
Vasiliki, A., Sealy, W., Bakir, A. and Wickens, E.et al (2021) TOURISM FOR PEACE: CRITICAL REFLECTIONS. Journal on Tourism and Sustainability, 4 (2). pp. 6-74. ISSN 2515-6780
Sealy, W. (2020) A commentary on risk and resilience in the hospitality, tourism, aviation and events Industry. Responses to Covid–19 and lessons learned. International Journal on Tourism, 3 (3). (In Press)
Sealy, W. and Seraphin, H. (2020) Hoteliers' Sources of Bargaining Power with British Tour Operators. A Barbados Case Study. Journal on Tourism and Sustainability, 3 (2). ISSN 2515-6780 (In Press)
Sealy, W. (2018) Vocationalizing Event Management Degrees. Event Management: An International Journal, 22 (3). pp. 469-482. ISSN 1525-9951 10.3727/152599518X15259144629296
Sealy, W. (2015) In Their Own Words: Stakeholder Perceptions of the Golf World Cup, 2006. ARA Journal of Tourism Research, 5 (1). pp. 25-36. ISSN 2014-4458
Sealy, W. (2008) In their own words: stakeholder perceptions of the Golf World Cup, 2006. Barbados Tourism Authority Reports. (Submitted)
Book Sections
Sealy, W. and Mouatt, S. (2020) The Other Side of Paradise: The Cost of Tourism in the Caribbean. In: Contemporary Issues in Heterodox Economics: Implications for Theory and Policy Action. Routledge, London. ISBN 9780367365042
Sealy, W. (2020) Managing the Risks: An Observation of Crowd Management and Other Risks Associated With Outdoor Music Festivals in the UK. In: Legal, Safety, and Environmental Challenges for Event Management: Emerging Research and Opportunities. IGI Global, Hershey, PA, pp. 55-83. ISBN 9781799832300 10.4018/978-1-7998-3230-0.ch004
Sealy, W. (2018) Framing the student, client and tutor relationship: collaborative partnerships in event management education. In: International Event Management: Bridging the Gap between Theory and Practice. Marketing and Operations Management Research . Nova Publishers, New York. ISBN 9781536136647
Sealy, W. (2014) Tourism Intermediaries. In: Contemporary Caribbean Tourism. Ian Randal Publishers, Kingston, Jamaica. ISBN 9789766378851
Monographs
Nadda, V., Sealy, W. and Delaney, E. (2022) Employability and Skills Development in the Sports, Events, and Hospitality Industry. Other. IGI Global. 10.4018/978-1-7998-7781-3
Conference or Workshop Items
Sealy, W. (2018) From Colonialism to Transnationalism: The Neo-Colonial Structure of Caribbean Tourism. In: Tourism and Sustainable Development Conference, 16-18 May 2018, Kathmandu, Nepal.
Sealy, W. (2017) Collaborative Partnerships in Event Management Education: The Good, The Bad and the Ugly. In: Conference on Sustainable Tourism Development: Issues, Challenges and Debates, Nepal, 2017, April 2017, Nepal.
Books
Nadda, V., Arnott, I. and Sealy, W. (2020) Legal, Safety, and Environmental Challenges for Event Management: Emerging Research and Opportunities. IGI Global, London. ISBN 9781799832300