Research in Dance at the University is at a very exciting stage in its development as the interests of our dance researchers extends. These interests include dance performance through site-specific work to interactive installations; film to post-colonial theory, and dance history through to cultural studies and philosophy.
Our Dance Department has gained an international reputation in PhD studies through Practice as Research, and actively encourage applicants in this area of research practice.
The results of REF 2014 show the strength of our research culture:
24% of the entry was classed as 'world leading'
50% of the 'Impact' component was classed as 'world leading'
20.9% of the 'Outputs' component of the entry was classed as 'world leading'
Our focus on expanding our distinctive emphasis on Practice as Research, and on developing research in interdisciplinary work and new technologies was praised by the assessors.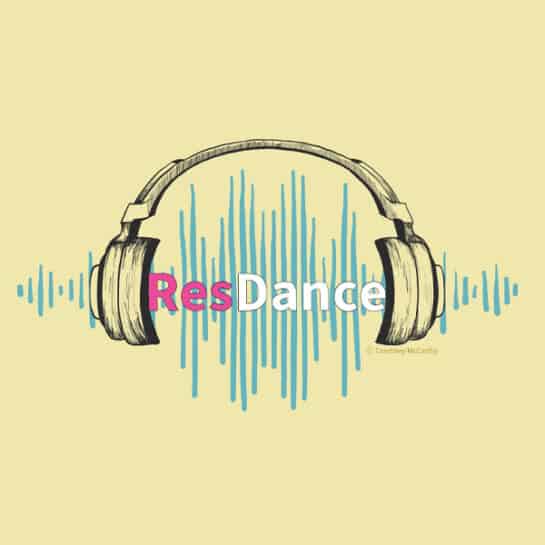 ResDance podcast
Listen to Dr Gemma Harman's podcast that explores research methodologies and methods in dance practice.
Professor Bacon
Emeritus Professor
Cathy Childs
Head of Dance Department
Jayne McKee
Senior Lecturer in Dance
Dr Clare Parfitt
PhD supervisor
Fiona Wallis
Senior Lecturer & BA Admissions Tutor
Carrie Whitaker
Senior Lecturer
Professor Victoria Hunter
Professor of Site-Dance, & MA Choreography and Professional Practices Leader
Abi Mortimer
Senior Lecturer, Contemporary Dance
Dr Gemma Harman
Senior Lecturer in Dance and Dance Science, MA Programme Coordinator
Exploring theatre and performance
According to REF2014, the department is increasingly defined by the international repute enjoyed by the world-leading research and practices of our team. The range of contemporary professional practices within the staff profiles evidences a wealth of recognition that the department has received for award-winning performance work matched by generative critical paradigms.
Our culture of creative exchange celebrates diversity in the processes of research inquiry. The vitality of challenging practices in theatre, drama and live arts is driven by individual accomplishments contributing to collective successes in a warmly close-knit, arts-active research community.
Our researchers: 
Communicate research findings effectively through a variety of outcomes, employing both innovative performance and contemporary platforms, alongside established forms of presentation and publication.
Contribute to change through work with professional bodies, organisations and networks in local, national and international community contexts.
Coordinate and convene events with our national and international associates, partners, colleagues and collaborators.
Postgraduate Theatre Research
Browse our postgraduate research opportunities in theatre.