Overview
Develop your theoretical knowledge and practical skills as a sports coach
Our MSc Sports Coaching programme is carefully aligned to employer needs and aims to provide the knowledge, skills and experience to pursue a successful career in the area of sports coaching or coach development.
Through a self-directed approach to learning, you will develop a systematic and critical understanding of current theory, research and debates at the forefront of sports coaching.
With a highly-practical focus, the course provides you with comprehensive knowledge of contemporary research methodologies and practical techniques used within the field.
The course encourages you to apply your developing theoretical knowledge and skillset to your own coaching practice, as you will be expected to be coaching alongside your studies to facilitate the application of theory to practice in an active learning environment.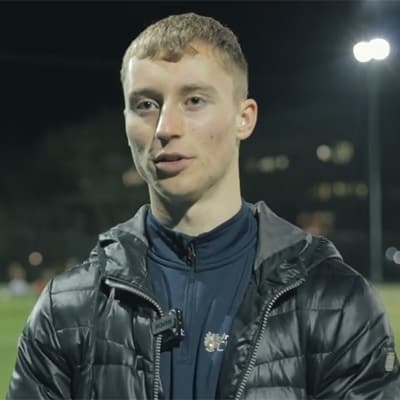 James
MSc Sports Coaching graduate
"When you come to Chichester you find your find yourself in supportive environment, with a group of people ready to help and support you. You form bonds with the tutors and lecturers really quickly."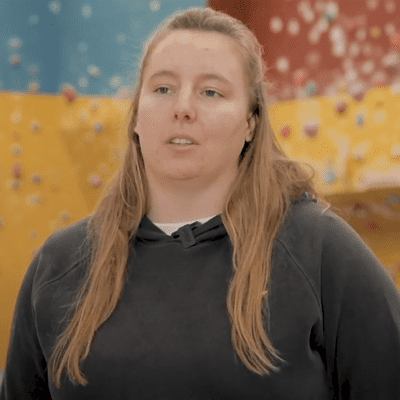 Lucy
MSc Sports Coaching graduate
"The balance between the theory and practical elements make the course really relevant. Using the theory in our practical coaching is a really good aspect of this course. The experience and knowledge of the tutors here is really valuable to my progression as a coach."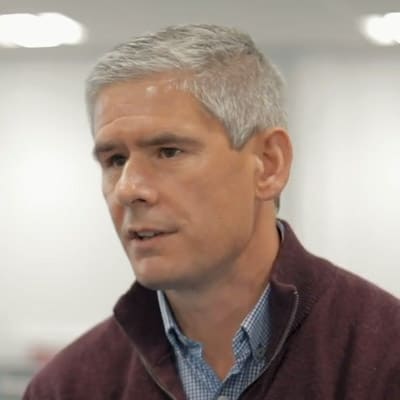 Joe
MSc Sports Coaching graduate
"Chichester as a university is fantastic. The smaller learning environments helps you form close bonds with everyone on the course. I'm currently in the army and this course has been invaluable to me as I look to incorporate the things I have learned on this course into my professional role."
The Course
Study the theoretical concepts and practical principles of successful sports coaching
Throughout the course, you will study modules that will give you extended understanding of theoretical foundations underpinning effective coaching as well as the opportunity to explore the theory to practice link  through placement opportunities.
The degree will culminate in a final assessed project, either in the form of a research dissertation, or a supervised experience portfolio.
This list is indicative and subject to change.
Advanced Applied Research Skills
You will learn and apply innovative and cutting-edge methods of analysis evident in psychology literature.
Advanced Coaching Practice (Placement)
You will critically analyse coaching effectiveness and develop critical awareness of coaching philosophies and their impact on behaviours. the placement opportunities encourage you to synthesise and apply the theoretical concepts within the taught components of the programme to your coaching practice. You are encouraged to develop critical reflective skills in the development of your pedagogy
Applied Measurement Techniques
You will learn how to develop and implement an effective performance testing battery to athletes from a range of sports.
Applied Performance Analysis
You will develop the seminal personal skills e.g. communication, and professional skills e.g. technical skills, sport-specific knowledge, observation skills, required by an applied performance analysis practitioner.
Applied Research Skills
An introduction to quantitative and qualitative methodology for biomechanics using practical and real-world examples to illustrate how we make sense of data.
Cognitive Processes in Sport
This module attempts to identify the key cognitive factors responsible for the development and demonstration of expertise, and to explore the scope for the coach and the learner to enhance learning and performance through a better understanding of such processes.
Developing As An Applied Practitioner in Biomechanics
This is an opportunity to develop your skills in delivering applied consultancy in the biomechanics of sport and exercise.
Independent Study
Personalise your learning and deepen your knowledge and skillset within an area of your coaching pertinent to your future aspirations.
Mentoring and Coach Development
This module develops a systematic understanding and critical appraisal of the mediated and un-mediated learning opportunities available to the developing coach and critically reflect on local, national and global level influences. You will develop critical awareness of current problems in the education and development of coaches and the role of mentors and coach developers within that process. You will critically evaluate current research and the practical application of theoretical models of mentoring, together with the interpersonal and intrapersonal skills required to be an effective mentor and coach developer.
Professional Practice in Coaching (Placement)
You will examine the demands of coaching across the lifespan and within both participation and performance environments. the module seeks to deepen your critical appreciation of planning in the mid and long term to support performance development over time. the impact of multi-disciplinary support for the coaching process will be appraised, along with the changing role of the coach within different levels of performance
Experience
Discover a wide range of excellent sporting facilities that support your learning
Tudor Hale Centre for Sport
Specialist outdoor sports pitches
FA Women's High-Performance Football Centre
Subject specific librarians
Teaching and Assessment
Innovative teaching methods that focus on practice
Teaching
Our team of principal lecturers ensure innovation, enthusiasm and expertise combine to deliver the excellent standards that give our institution its high reputation.
When you come to Chichester, you will join a community of students and lecturers working in partnership to ensure that your learning experience reflects best practice and embraces the opportunities presented by new, interactive technologies.
Each module is delivered differently depending on its content and focus of study.
In most modules you can expect lead lectures to introduce core content, but the majority of your time will be spent working in small groups with tutor support in seminars, workshops or laboratory sessions.
Many sessions will require you to have completed some preparatory work and you will also be given structured follow-up work after a session to further progress your learning, often reading or an individual/group task. As you progress through your degree you will be expected to take more and more ownership over your learning and development, directing your study into areas of most interest to you.
Read more
Assessment
You will be assessed by a variety of methods, including written projects, portfolios, practical assessments, and oral presentations.
Our course includes a mix of assessments, so that you may develop a wide range of transferable skills. Modules are assessed at every stage of the course, offering cumulative assessment of your progress.
You can monitor your own progress, allowing you the opportunity to discuss and plan your development with your lecturers throughout the course. Where appropriate special arrangements can be made for students with an identified need.
To gain a Postgraduate Certificate in Sports Coaching, you need to complete three modules.
To gain a Postgraduate Diploma in Sports Coaching, you need to complete six modules.
To gain an MSc in Sports Coaching, you need to complete six modules, with a final dissertation of 6,000 words and conference presentation, or a supervised experience portfolio.
Read more
Careers
Acquire the skills and knowledge required to gain employment as a sports coach
This course serves as an excellent platform for a number of jobs or further opportunities within the worlds of sport coaching, performance, recreation, schools, and community.
Typical careers include:
Coaching in professional clubs (academies, centres of excellence, community coaching)

Coaching in amateur clubs

Work within sport governing bodies

Coach Development and Mentoring

Private coaching companies

Sport development

Sports management

Coaching within the private school sector

Teaching
Course Costs
Course fees 2023/24
UK fee
University of Chichester alumni who have completed a full undergraduate degree at the University will receive a 15% discount on their postgraduate fees.
For further details about fees, please see our Tuition Fees page.
For further details about international scholarships, please see our Scholarships page.
To find out about any additional costs on this course, please see our Additional Costs page.
Course specific costs
You will be required to have a satisfactory enhanced Disclosure Barring Service (DBS) check costing £40 which needs to be paid for before the start of the course.
Entry Requirements
An honours degree at 2:1 or higher in a related discipline. Applicants with lower degree classifications will be considered on a case-by-case basis.
Evidence of coaching experience, normally with a minimum of UKCC Level 2, or equivalent, qualification.
You will be required to attend an interview.
If English is not your first language then English language proficiency required is IELTS 6.5 (with no element less than 5.5) – or equivalent qualification.
You will be required to have a satisfactory enhanced Disclosure Barring Service (DBS) check.
Contact
If you have any questions about this course, please contact Programme Co-ordinator Dr Chris Pocock via c.pocock@chi.ac.uk.