Tudor Hale Centre for Sport
Our Fitness Suite in Tudor Hale Centre for Sport Bishop Otter Campus, offers state-of-the-art equipment, from free weights to resistance machines and a range of cardiovascular equipment.
An ideal gym for all, no matter what your fitness level or goals.
Fitness suite opening times
Term Time:
Monday, Tuesday & Friday: 7.30am to 9.30pm*
Wednesday & Thursday: 8.30am to 9.30pm*
Saturday and Sunday: 8.30am to 4.30pm*
Holidays:
Monday to Friday: 8.30am to 4.30pm*
Saturday and Sunday: Closed
Bank Holidays: Closed
* Fitness suite close time, Tudor Hale and changing facilities close 30 minutes later.
Sessions should be pre-booked in advance on the Tudor Hale Moodle page.
Opening times subject to change, any changes will be communicated in advance where possible, please refer to Moodle, social channels and reception.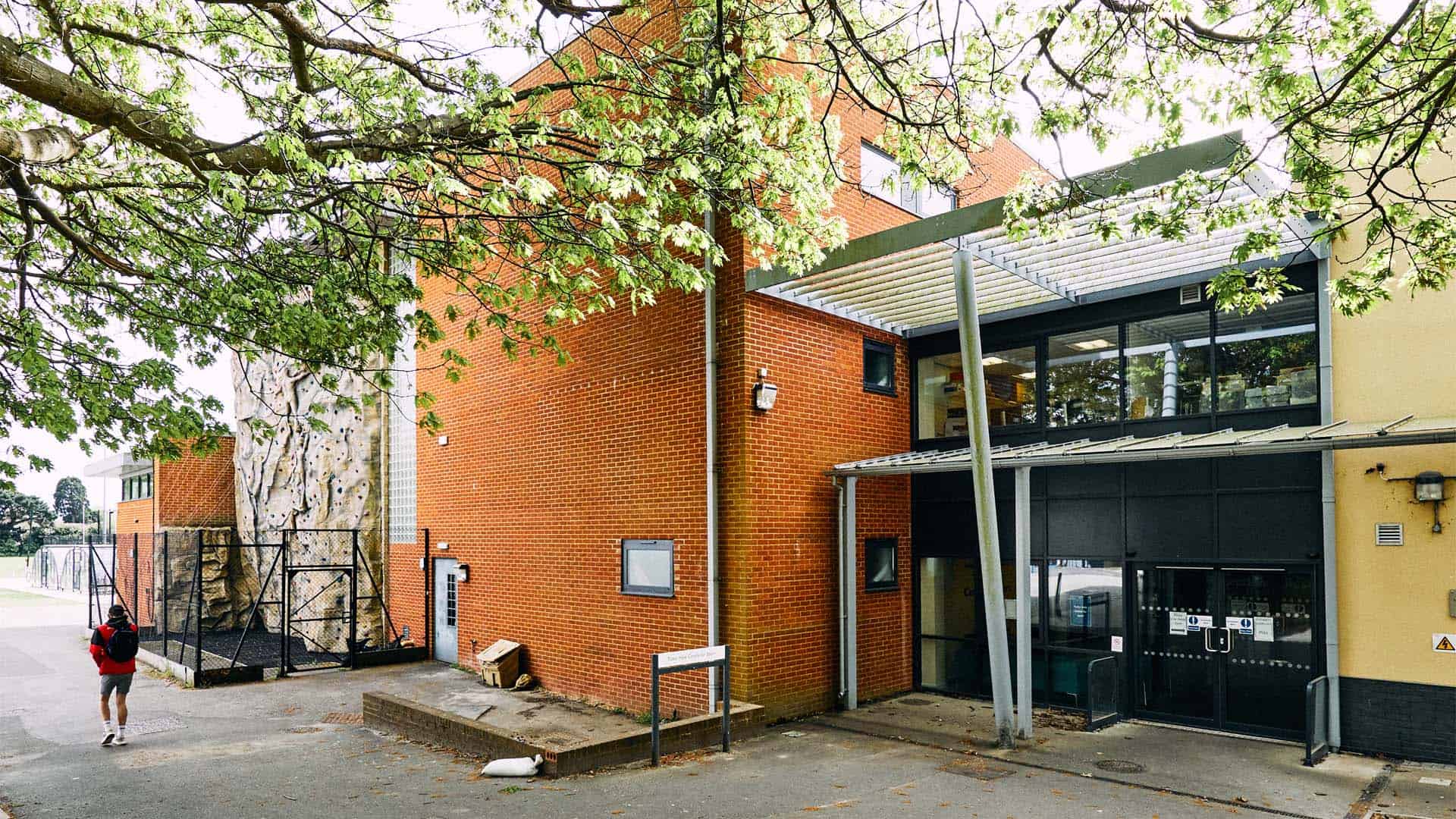 Membership for 2021-22 is to be arranged in conjunction with our semesters:
Block 1 - September to 31st January (closed over Christmas): £49.99
Block 2 - February to 31st May (open over Easter break): £49.99
Universal scheme - £155. For more information please visit our dedicated page.
Summer membership 1st June – 31st July (August closure): £25.00
Personal training is also available at £10/hour, please ask for details at reception
Classes will be available from September, live, on-line and virtual. Please see current timetable for details and any additional costs.
If you have any further questions please do not hesitate to contact us tudorhale@chi.ac.uk, call 01243 816382 or speak to us at reception. We look forward to welcoming you to Tudor Hale soon.