Overview
Qualify as a primary school teacher in just one year
School Direct is a great opportunity if you've graduated but want to work and train to teach at the same time.
The Primary School Direct route is a full-time, school-based programme that runs over one year. You will need to apply directly to a school that will train you in partnership with the University.
You'll get the opportunity to work in a school and gain a Postgraduate Certificate in Education (PGCE) or a Professional Graduate Certificate in Education qualification at the University. You will need to apply directly to a school that will train you in partnership with the University.
After successful completion, you will be recommended for Qualified Teacher Status (QTS) so that you can begin working as a teacher in a primary school.
On this course you will:
Gain the knowledge, skills, and attitudes required by the teaching profession.
You'll be based in a school, but will also be taught at university.
Gain a PGCE qualification so you'll be a qualified teacher in just one year.
Feel the support of a mentor and link tutor who will work with you throughout the course.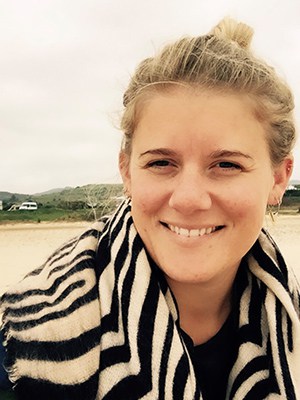 Nikki
School Direct Primary
"Since home-schooling my own children whilst travelling, I have been drawn to Primary Education. Primary is the start of a child's educational journey building their individual confidence and knowledge ready for the next stage of education. Every day as a teacher you are part of a child's life lessons helping and guiding them, shaping their decisions, behaviours, strengths, weaknesses and imaginations; inspiring them to want to achieve their greatest learning potential. It really is the most rewarding career."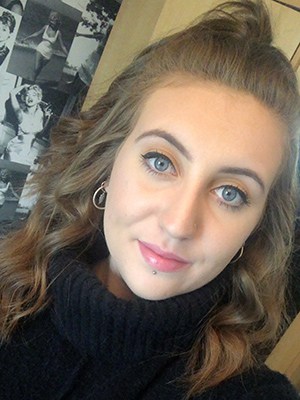 Hannah
School Direct Primary
"I have thoroughly enjoyed every second of the course and every aspect. The University lectures have been extremely informative, and I have met some amazing people including lecturers with huge amounts of knowledge. I have also loved both school placements I was put in and both mentors were extremely knowledgeable and supportive throughout. I am sad to finish the course but cannot wait to start the next chapter as a qualified teacher."
The Course
Develop your knowledge and understanding of primary teaching
Our diverse and enhanced course has the core aim of training the next generation of inspiring and passionate teachers, who have a passion to teach primary school children.
You will spend a statutory number of days at the university with the remainder of your time spent within alliance schools.
The essentials of the course are:
25 days minimum requirement in university for subject study and professional studies
3 academic assignments at Master's level
The training programme runs from September
Phased teaching timetable
Alliance training and professional support
Second school contrasting placement
The programme is taught by experienced and enthusiastic tutors, in partnership with mentors and teachers in local schools, who will support you throughout the year.
You will cover areas including:
Curriculum knowledge and pedagogy in English, Mathematics, Science and Foundation Subjects
Child development
Teaching and Learning styles
Effective pedagogy
Curriculum design
Core and wider curriculum subject study
Introduction to theory and practice of Inclusion
Engaging with research
Critical thinking
Behaviour for Learning models
Development of school based research and methodology
Reflective Practice
Emotional Intelligence and Mindfulness
Motivation – engagement and expectancy models
Voice Coaching
Diversity, Culture, Myths, EAL, Homophobia
SEND – Including Speech and Language, Dyslexia, Autism
Characteristics of an effective teacher
Learning environment
Positive Behaviour
Pupil tracking, marking, assessment
Pupil premium
Closing the gap
This list is indicative and subject to change.
Read more
Teaching and Assessment
Develop your full potential as a future teacher
Teaching
You will spend a required minimum 25 days in university for subject study and professional studies, with the remainder of your time spent in your employed role within a local school.
The programme is delivered full-time over the school year with training delivered by experienced university tutors and teachers.
Assessment
To gain your Qualified Teacher Status at the end of the course, you will be assessed against the national Teachers' Standards.
In addition, you will write three assignments as part of your attainment of a final PGCE qualification.
Experience
Discover dedicated facilities that help support your learning
Subject specific librarians
Classroom Resources
Over 20,000 classroom resources available to use on placement
You will gain access to our dedicated library of teaching material and find thousands of classroom resources that you can borrow.
From posters to books, classroom kits to DVDs, our library of resources has options for all ages and needs.
All ages
Find resources that fit a variety of age ranges whether you are teaching early years, primary, or secondary aged children
Kits
Our collection of visual resources includes everything from model skeletons, fluffy toys, dress up outfits and replica war artefacts.
Posters
A wide range of posters are available on a number of topics to enhance visual displays at your school or nursery
Dual language
Discover a large selection of French and Spanish books to aid students looking to teach modern foreign languages.
Big books
Borrow a large sized book to ensure that everyone in your class can see the pictures.
Picture books
Choose from our large variety of picture books to share with your class.
Short stories and fiction
Our selection of short stories for the end of the day, or to link to a major calendar event (e.g. Christmas, Halloween). We also have a large collection of longer fiction titles.
School Placements
Gain vital experience as you develop your confidence at the heart of the classroom
The PGCE programme is taught in close partnership with a range of local schools. During the course, you will experience a number of different placements.
We work with hundreds of partnership schools and organisations covering a wide area including West Sussex, Hampshire, the Isle of Wight, East Sussex and the Surrey border. These partners are based in rural and urban settings and cover a varied range of school types.
These placements will usually provide distinctive opportunities in which to develop your professional and teaching skills.
In particular, efforts will be made to place you in schools with different organisational characteristics and in contrasting socio-economic catchment areas.
The special interest placement will also provide you with the experience of an alternative educational setting.
It enables you to follow an educational area of interest and extend your learning about a particular area of education, for example: working with bilingual learners, teaching in an outdoor education setting, or working in a special school.
The maximum travel time that we allow for these teaching placements is one hour in each direction from your term-time address to the placement school (assuming your term-time address is within our partnership area).
Read more
How the placements work
Around 70% of the course is spent in school, with your time divided mainly between two contrasting placements.
You'll also complete a week's training in a primary school (Key Stage 2). Gaining experience in a mix of settings will help you to develop the skills required to confidently start a career in teaching.
The University will find placements for you. Great care is taken to place you in schools that will support you and prepare you thoroughly for a career in teaching.
Support during your placements
School experience is invaluable to trainee teachers.
That's why we take steps to ensure you are well supported.
We provide mentor training in our partnerships schools so you can learn from and build relationships with serving teachers.
You'll also have the full support of the teaching staff at the University while you're out on placement.
Careers
Take the first steps towards your career within primary education
This programme prepares you for a career as a primary school teacher.
At the end of the year upon satisfactory completion of the programme, you will be recommended for Qualified Teacher Status alongside an academic award of PGCE or PgCE.
You will then be ready for the next stage of your development as a Newly Qualified Teacher in school.
Course Costs
For further details about fees, please see our Tuition Fees page.
For further details about international scholarships, please see our Scholarships page.
To find out about any additional costs on this course, please see our Additional Costs page.
Alumni bursary
University of Chichester alumni applying for a PGCE degree, there will be a £1,000 bursary available.
Course specific costs
You will be required to have a satisfactory enhanced Disclosure Barring Service (DBS) check costing £40 which needs to be paid for before the start of the course.
Entry Requirements
GCSE
in both English and Maths.
IELTS
including 7.0 in academic writing) other components no less than 6.5.
You will be required to attend an interview and demonstrate a good understanding of the profession.
Satisfactory occupational health and enhanced DBS check required.
Interview
We pride ourselves on the interview experience. You'll learn about the University and the course while we learn more about you and see your potential to teach.
The interview will be made up of typically five elements:
Registration, DBS and qualification checks
Campus Tour (optional)
Presentation from a university tutor
Baseline audit of skills in mathematics and literacy
Paired interviews
Baseline audits
The baseline audit of skills will provide you with an opportunity to consider your strengths and areas for development in numeracy and literacy.
To help you prepare for the audits, head to BBC bitesize for support with the English and mathematics audits.
DBS check
Applicants are required to have an enhanced Disclosure Barring Service check which needs to be paid for before the start of the course.