Meet Our 2023 Mental Health Ambassadors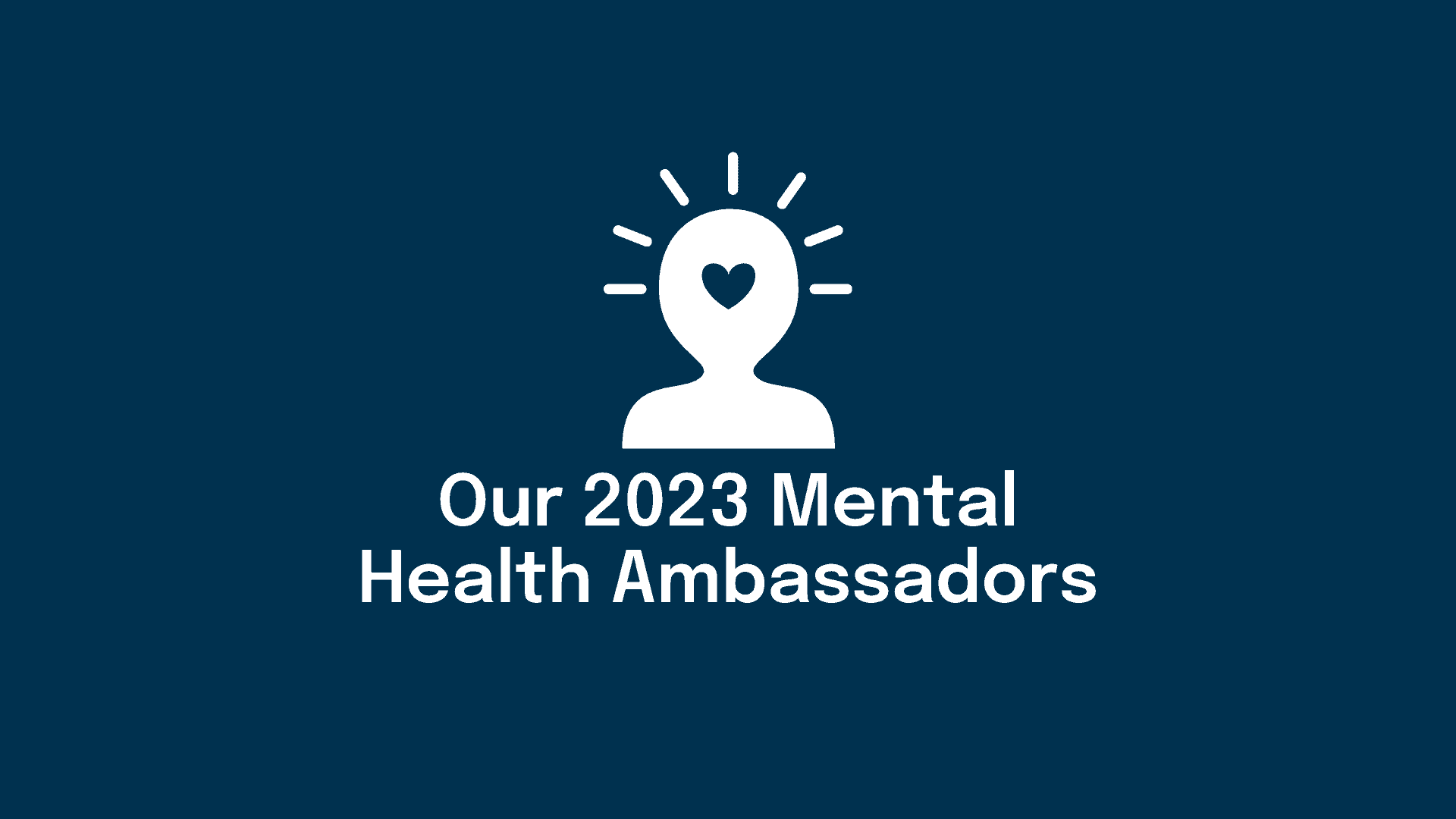 Mental Health Ambassadors are students who are passionate about raising awareness of mental health and reducing stigma. They promote the importance of mental health for staff, students and wider community and signpost to relevant support services where appropriate. To date, they have featured on the "Be You" podcast, blog posts, created toolkit sessions for staff and students, awarded grant for wellbeing books.
We asked a few of our Mental Health Ambassadors to introduce themselves and tell us a bit about why they decided to become an ambassador:
Leanne, PhD student
I'm Leanne and this year I am one of the supervisors for the mental health ambassadors. I'm currently in my first year of my PhD in Psychology as a distance student. I decided to join as a mental health ambassador as I am very passionate about mental health especially around our connections to nature and how this impacts our mental health. 
As an ambassador I want to help by spreading awareness among students and realise the importance of getting support. I'm really looking forward to working with everyone and look forward to chatting to students about mental health, signposting and breaking down the stigma. I hope through the events, social media and resources we can raise awareness of the importance of looking after our mental health.  One thing I'm grateful for is all of my pets….I love animals and have quite a few from guinea pigs to chickens! They always cheer me up and spending time with them always helps me feel less stressed. 
Zainab, BSc (Hons) Psychology student
Hi, my name's Zainab and I'm a psychology undergraduate student, currently in 1st year.
I applied to be a mental health ambassador as I am keen to explore into a field that is becoming more and more prominent in recent times – to understand more of the ins and outs of the topic 'mental health'. I wanted to get a wider perspective of what goes into affecting one's mental health, and to understand how to help those that may be struggling.
I knew it would be a great opportunity to meet others that had similar interests as me, and to get to know other people's experience surrounding the topic of an individual's mental health. I want to spread the knowledge that there is always help, people to reach out to and that nothing is unsolvable or permanent if you don't want it to be!
One thing I am grateful for, is that starting university has allowed me to begin on a completely new slate, with none of the past being brought along or even thought about anymore. A new environment and a new set of people in my daily life is what I'd say I am the most grateful and thankful for.
Anthony, BSc (Hons) Psychology student
My name is Anthony and I'm a psychology student here at the University of Chichester. I chose to become a mental health ambassador as I really enjoy supporting others through challenging circumstances.
I volunteer with the Samaritans charity and saw an opportunity to apply and develop the skills I have learnt there, to cooperate with the university to help and encourage its students during difficult times.
During my time as a mental health ambassador, I hope to raise awareness around the topic of mental health, and the benefits of how conversation can improve connectedness between people.
One thing I am grateful for is having the chance to study as a mature student. After travelling the world for a few years, I feel that I am finally at a place where I can gain the knowledge needed to help others.
I am an open and friendly person who is always up for a chat, so feel free to say hi if you see me around campus!
Lewis, BSc (Hons) Psychology student
I wanted to be a Mental Health Ambassador because I want to help lighten the stress that university sometimes provides for students. I know from previous experience that when having problems, it's not always easy to open up even if there is support available. The idea that I can lend an ear to help people get things off their chest very much motivates me. I hope to help make university a more enjoyable experience for students as a Mental Health Ambassador.  
One thing that I am grateful for is my friends. We can always talk about our ambitions for the future, whilst also having fun in the moment. Whenever we're not feeling great, we look to support each other. I look up to them as good people and for their friendship I am grateful.