Study a Postgraduate Degree and Transform Your Future
Average postgraduate salaries were £6,500 a year higher than the average graduate salary in 2022 and postgraduates have the highest employment rate (89.3.%)
Department of Education Graduate Labour Market Statistics 2022 - 2023
Studying a Postgraduate degree at the University of Chichester gives you the opportunity to be part of a close-knit community and a University that has 86% of all research outputs that are internationally renowned (REF 2021).
Not only will you be able to expand your knowledge exponentially, you will widen your job prospects and excel in your dream career.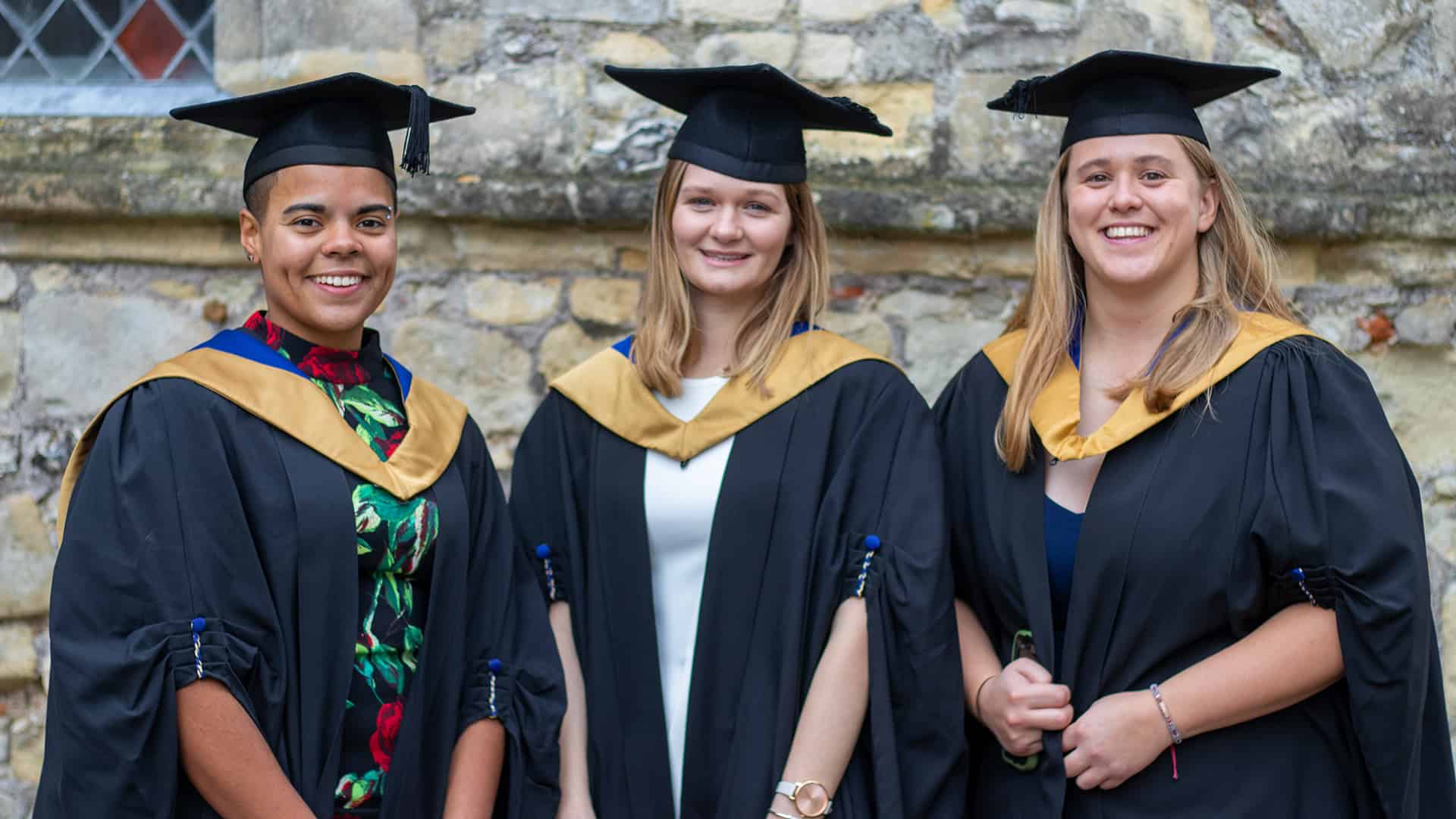 Why Study a Postgraduate Degree?
Listen to our students share their postgraduate journeys and experiences
We asked our postgraduate students what they thought of their courses, the University and what their future plans are following graduation!