We offer an executive portfolio of vocational, practical and in-depth courses in personal development, people management and leadership.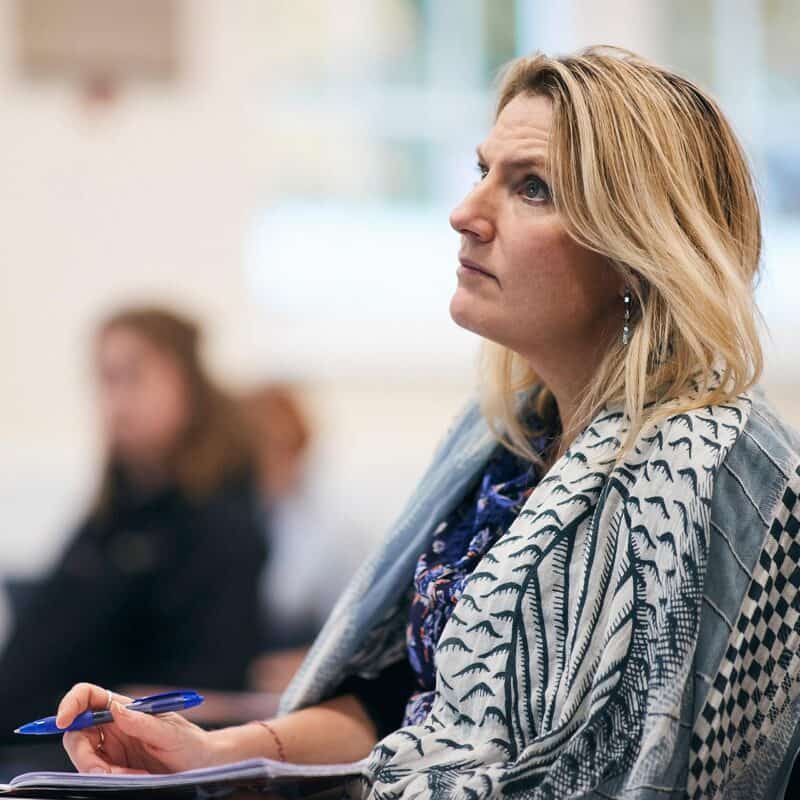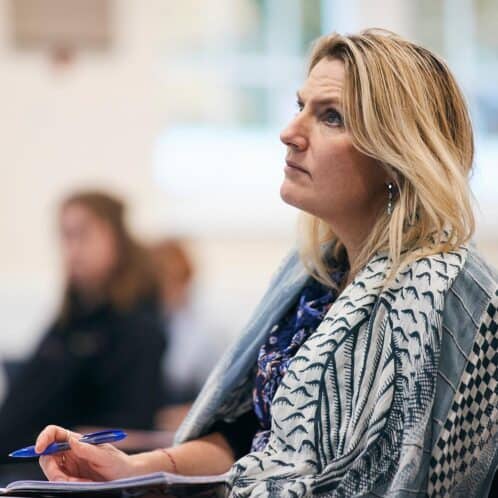 These courses provide workplace professionals and university and college students the opportunity to enhance, refresh or kick-start their chosen careers. You will gain an appreciation of the body of knowledge that drives your career paths as well as the practical application of that knowledge. Our short courses are designed for forward thinking and proactive learners who are keen to advance themselves by being more employable in a short period.
Our training courses are designed to fulfil the learning and development requirements of organisations and individuals across the public and private sectors in the UK and abroad.
We also design and deliver tailor made and in-house, closed training courses for private companies that can be delivered at your company's preferred location. These courses are designed to meet your organisation's specific needs and to solve organisational problems. We will design your courses to ensure that your organisation's mission, vision and values are embedded into the solutions and delivery of courses.
Who can benefit from these courses?
Our short course portfolio is designed to bring high quality education to busy professionals or college and university graduates who do not have the time to engage in a long-term degree course or who do not have the time or money to go to university.
Our courses are taught by a cadre of highly experienced and well sought after industry professionals and highly qualified learning and teaching experts. Our skilled lecturers have experience of the commercial, academic and community sectors, which will benefit you and your organisation. The courses are designed to ensure that all types of learners can benefit from the opportunities presented.
Our approach to learning and teaching
Getting the most out of your course
Our courses are designed to ensure that you can work independently and hit the ground running in your chosen field.
The practical exercises and workshops we run ensure that you know exactly what to do to kick start your career. You will stay supported, focused and motivated in an environment where you can interact and collaborate with industry practitioners and other students, engage in discussions, and stay up to date with all the latest industry knowledge, which is not possible through an online course. For overseas clients you can combine your learning with a vacation and cultural experience.
Explore business topics like leadership and management and developing people and culture
Terms and Conditions
1.1 Courses are open to anyone aged eighteen (18) and over
1.2 To book a place please see our Online Store.
1.3 You will receive an email with joining instructions 3 weeks before the start date.
Our Rights and Obligations
2.1  We will make every effort to run courses as advertised. However, we reserve the right to make changes to any course in order to ensure that they are up to date and in accordance with current best practice.
2.2  We reserve the right to cancel or suspend any course. If this is the case, you will be informed by email and given a full refund.
Your Rights and Obligations
3.1 Please bring your joining instructions with you at the start of the course.
3.2 You must notify us of  any changes in your registration details including your name, address, telephone number and/ or email address
3.3 You agree to act with courtesy, consideration and integrity towards the University staff  and other students. We reserve the right to terminate the contract with you and remove you from the course in circumstances where your conduct is deemed to be unfit or unsuitable or damaging to the University of Chichester or its reputation. If you are removed from the course in accordance with this clause,  we will not refund any sums paid by you towards the course.
3.4  We will endeavour to cater for special diets due to medical reasons. You must provide details on your booking form if you have any dietary requirements or require any special assistance.
3.5 Recordings (audio or video) are not permitted during training sessions - however copies of presentations and additional resources will be provided electronically following your course (shared via drop box.)
3.6 We take the health and safety of our course participants seriously and delegates must follow any health and safety procedures as advised by the University of Chichester, their facilitators, transport officials or venues visited. Failure to do so, may result in the delegate's removal from the course.
Provision of a University of Chichester Certificate requires 100% attendance. Participants who are unable to achieve the required attendance (i.e. due to illness or emergency) will be provided with a Statement of Participation for subject areas they were able to attend.
Payment and Changes
4.1 You must pay the course fee at the time of booking. After you have paid in full you will be emailed a confirmation.
You can pay for your course through our Online Store.
Invoices​
4.2 If you wish to request an invoice to make payment for your course, please email us. For invoice payments- please note that bookings are not confirmed until payment has been received.
Payments can also be made by bank transfer. Please contact us for bank details
Changes to the Course
5.1 The University of Chichester reserves the right to make material changes to the tutor, venue, time, date or content of the course up to fourteen (14) days before the advertised start date of the course. If you have already booked onto the course, you will be notified in writing of such changes.
5.2 Changes to the course are normally made for one or more of the following reasons:
* To ensure course content is current, reflects best practice and incorporates new developments
* To improve and enhance your experience or incorporate changes based upon feedback.
Cancellation of the Course by the University of Chichester
6.1 The University of Chichester  reserves the right to discontinue or suspend a course up to fourteen (14) calendar days before the advertised course date if:
6.2 An insufficient number of bookings are received for the course which means the student experience cannot be guaranteed
6.3 For any reason the University of Chichester does not or will not have the appropriate teaching and learning resources to deliver the course
If you have booked onto a course which is cancelled by the university, we shall notify you in writing of any cancellation and you may request either:
* A course transfer
* A full refund
Course Transfer
7.1 You may transfer your booking to an alternative published course, providing there is a place available on that course. Your request to transfer must be received at least six (6) weeks prior to the course start date of the original course unless a shorter period applies.
7.2 An administration charge of £25.00 will apply for transfers however if the University of Chichester cancels a course and you wish to transfer, all transfers under such circumstances will be free.
7.3 If you wish to cancel your booking, please inform us by email as soon as possible. You may cancel your booking at any time but a full refund will only be payable if you cancel more than 30 days before the course starts.
Refund Policy
8.1 Refunds shall be made in full only if you cancel more than 30 days before the start of the course. Refunds will be made using the same method of payment you used for the initial transaction.
8.2  Refunds will not be issued due to failure to attend all or any part of the course for any reason including (without limitation) ill health within the 30 days cancellation deadline.
8.3 You will not be entitled to a refund of any course fees if we terminate this contract due to your breach of any of our terms and conditions
8.4 International delegates are responsible for their own visa arrangements. We are sorry but we cannot provide advice on visa requirements as each person and country situation varies. Please visit gov.uk for guidance. Let us know if you require any letters to facilitate your visa application. We cannot refund course fees because your visa was denied unless this request is made more than 30 days before the course starts.
8.5 For clarity, we do not refund other costs incurred by the student including accommodation or travel expenses. If you are travelling to the UK for your course, we recommend considering appropriate travel insurance and checking carefully the cancellation terms of your accommodation and transport carriers.
8.5 We reserve the right to change the course content, host venue, site visits, catering and facilitators in exigent circumstances. Replacement arrangements will be made to similar standards.
8.6 After booking and paying online, a confirmation letter/email will be emailed to you, along with your course joining instructions.