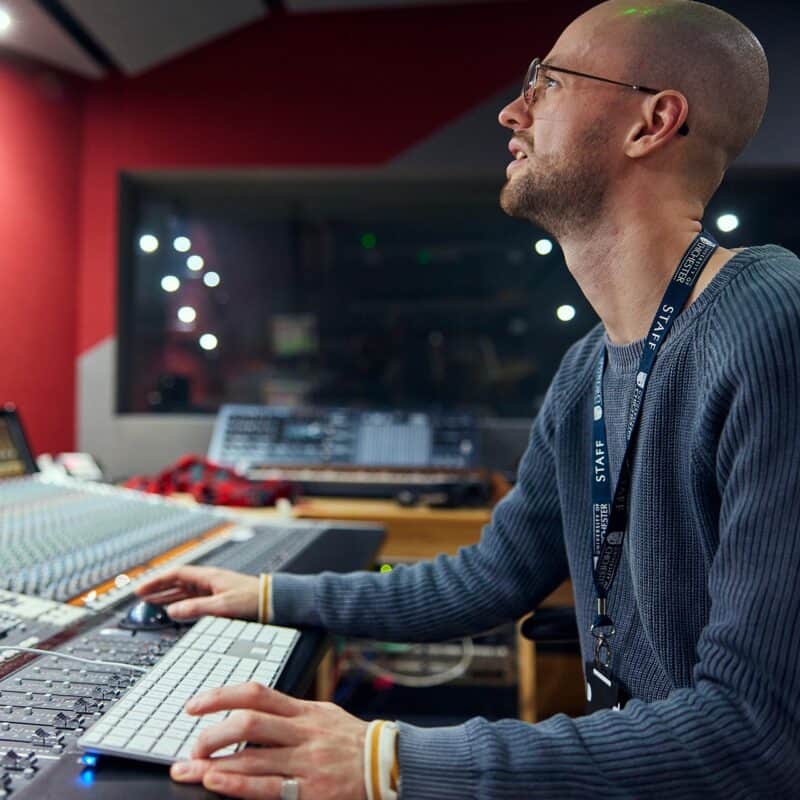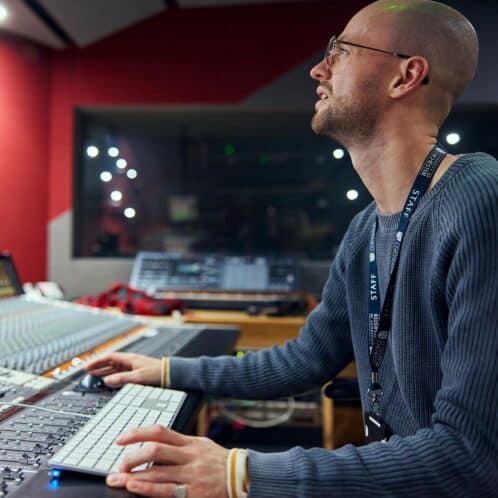 Helping to find the right solution for your needs
We offer advice, training, and consultancy to the creative sector, supported by our state-of-the-art equipment and facilities, all housed in our recently opened specialist technology building.
We recognise that the creative sectors are some of the fastest growing in the UK and need access to specialist advice and facilities.
Our experts have extensive experience of working nationally and internationally and have the knowledge and facilities to help your business develop, no matter how small or large it is.
Bespoke consultancy packages that connect you
with one of our experts
Our expert professionals offer a wide range of consultancy to help develop your business.
Facilities and expert consultancy areas include:
Three-story high
sound stage
Post-production editing suites
Soho standard mastering theatre
Professional recording studios and live room
Film and music production
Not found what you're looking for? Contact us today and we can help find the right expert for you.
If you would like more information or would like to discuss a project specific to your needs, please contact a member of our Business Management team.
Business Development Manager