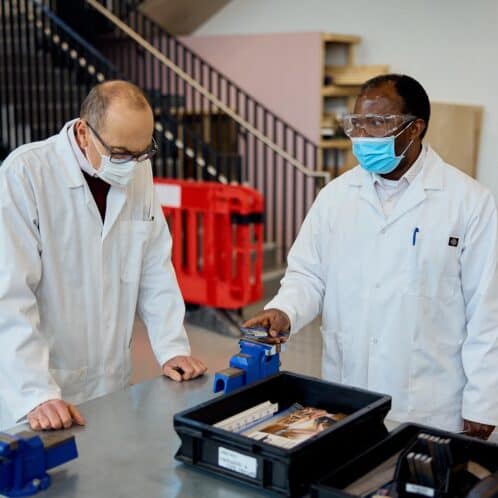 Helping to find the right solution for your needs
We offer specialist advice, training and consultancy to the computing, manufacturing, mechanical, electrical and electronics industries, supported by our state-of-the-art equipment and facilities, all housed in our recently opened £35m Tech Park.
From the design and manufacture of protypes through to improving your manufacturing productivity and analysing data, our experts are here to help develop and grow your business, improve productivity and make it more innovative, no matter how small or large your business is.
Bespoke consultancy packages that connect you
with one of our experts
Our expert professionals offer a wide range of consultancy to help develop your business.
Expert consultancy available across:
Analysis and Testing of Materials
Transmitters, Communications, and Signal Processing
Productivity in Manufacturing
Data Collection and Analysis
Simulation and Modelling of Systems
Not found what you're looking for? Contact us today and we can help find the right expert for you.
If you would like more information or would like to discuss a project specific to your needs, please contact a member of our Business Management team.
Business Development Manager