Unleash your artistic freedom and challenge your creativity
Unleash your artistic freedom and challenge your creativity
for student satisfaction in art and design.
Complete University Guide League Tables 2021
in the UK for Art courses.
The Guardian University Guide Subject Table 2022
for Art, Education, and Psychology courses.
The Guardian League Tables 2021
Join us at our Open Afternoon!
Our next Open Afternoon is in:
Develop high quality art and grow as an artist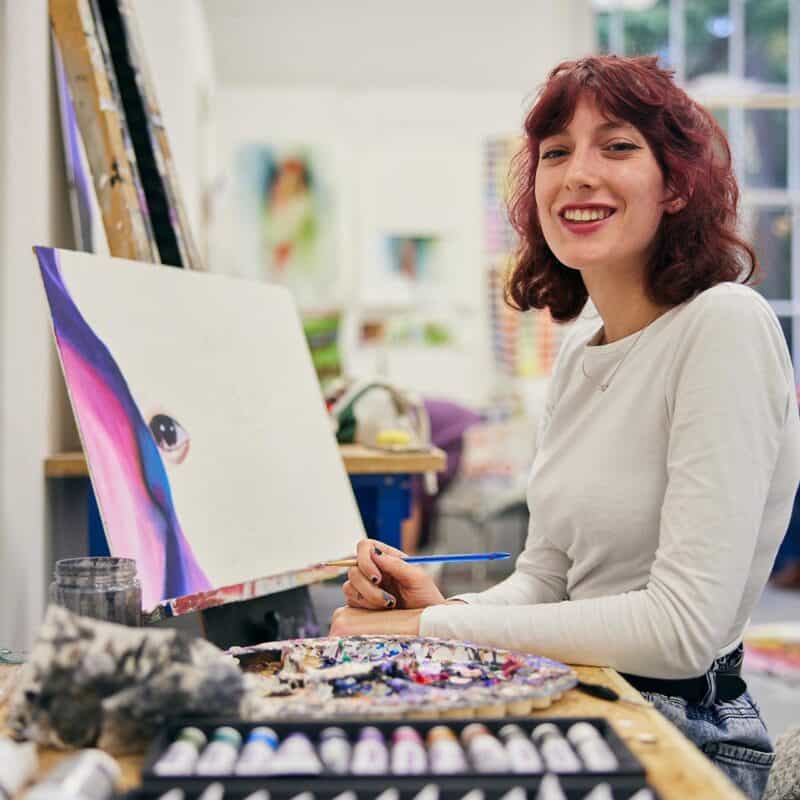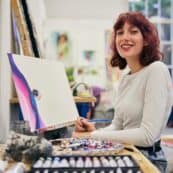 Learn and create in outstanding workshop facilities and your own dedicated studio space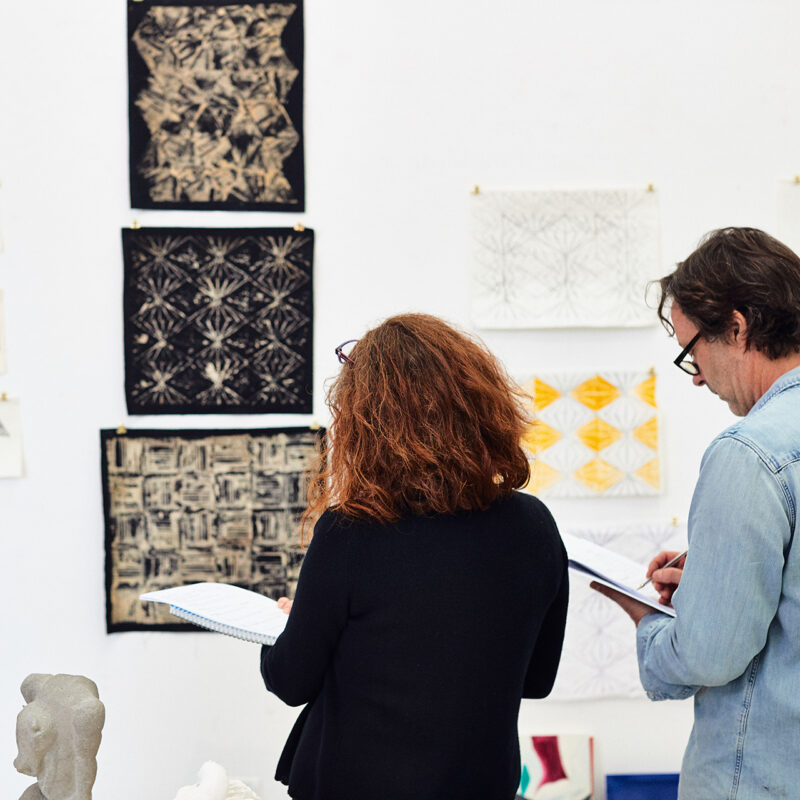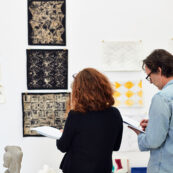 Professionally showcase your work across campus and in public spaces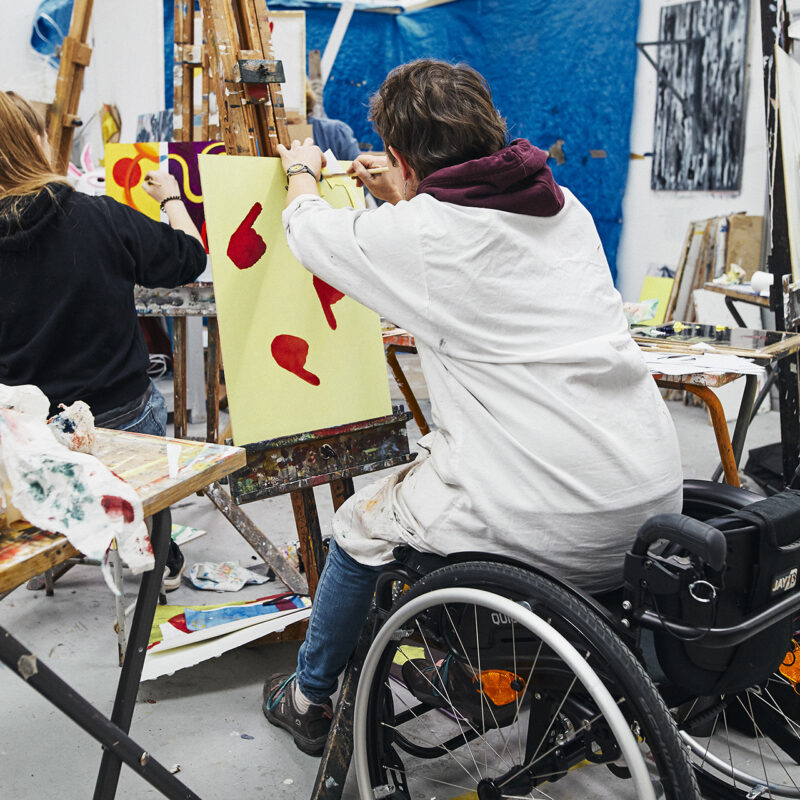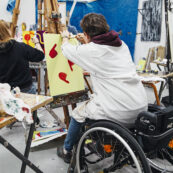 Determine your artistic style
At Chichester, we have no house style so you can direct and develop your unique artistic practice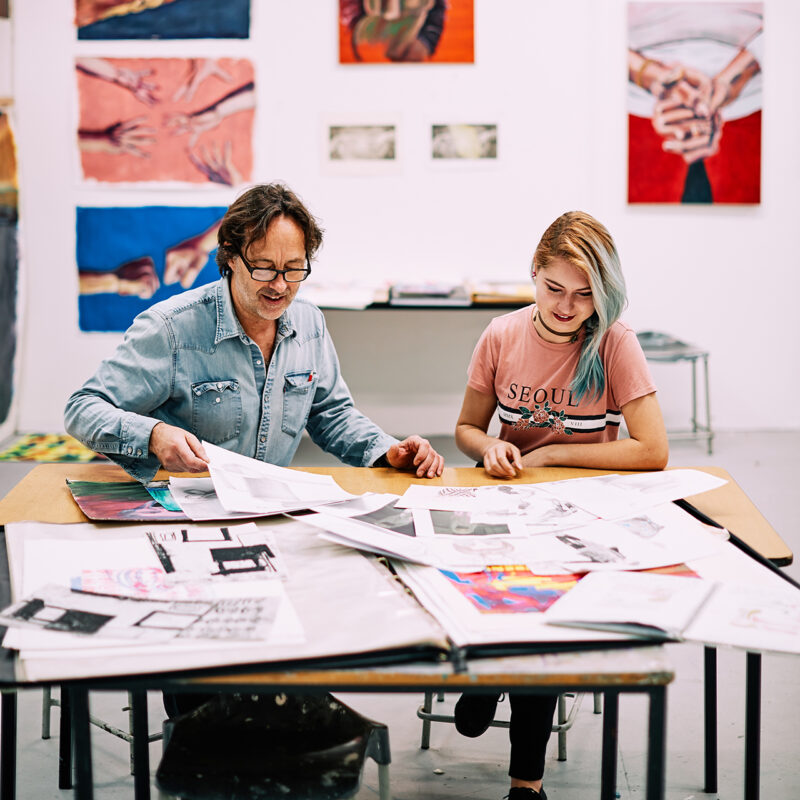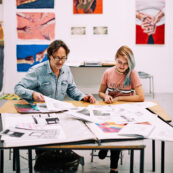 Work with a team of active practicing professional artists and researchers
Our Fine Art programmes accommodate a full range of approaches to art
From conventional to experimental practices, using traditional 'hands-on' materials to digital media, our Fine Art degrees provide you with the opportunity to explore a range of disciplines and ultimately determine your own style and artistic attitude.
As well as preparing you for a career in art, the Fine Art programmes will help you acquire essential transferable skills that will be applicable to a wide range of careers.
Work within your own personal studio space
Immerse yourself in your studies with allocated personal studio space throughout the duration of your course. You will also have flexible access to workshop facilities and specialist equipment with the freedom to explore a range of disciplines and develop your artistic direction.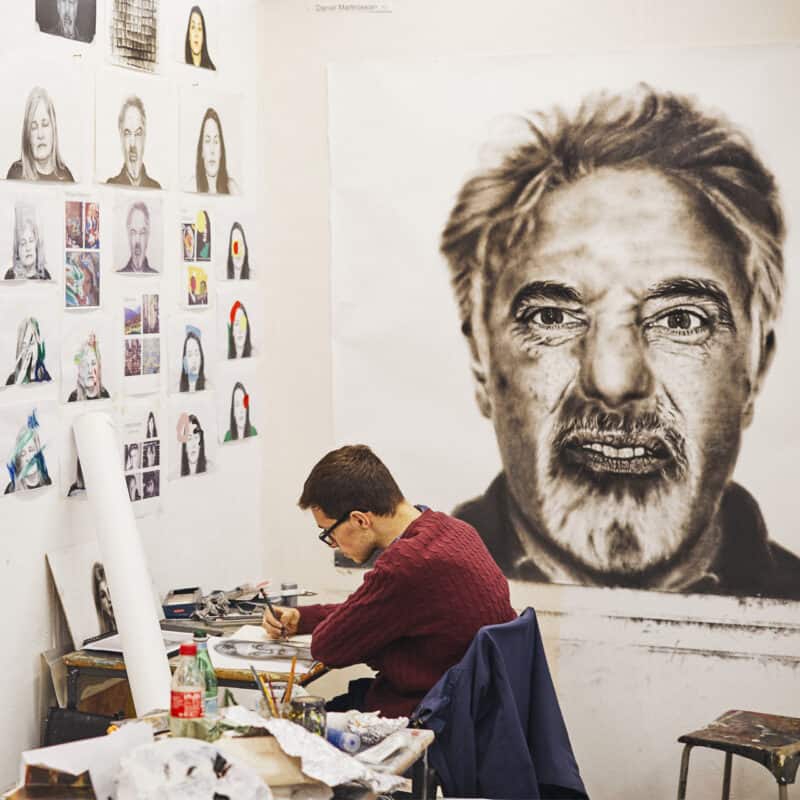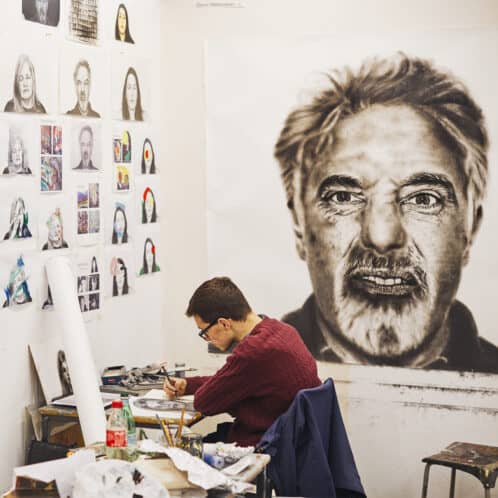 Showcase your art in-house and in professional settings
Expand your understanding and skills in professional practice through the opportunity to exhibit your work across campus and in public. In your final year, you will develop a sustained body of work for exhibition which displays a distinctive and personal artistic vision.
Pursue your passion in a student-focused environment
Learn within a professional, supportive and dynamic art community as you develop high quality, original work. Our team of practicing artists and technicians will support you from the moment you start, working with you to build your theoretical and practical knowledge.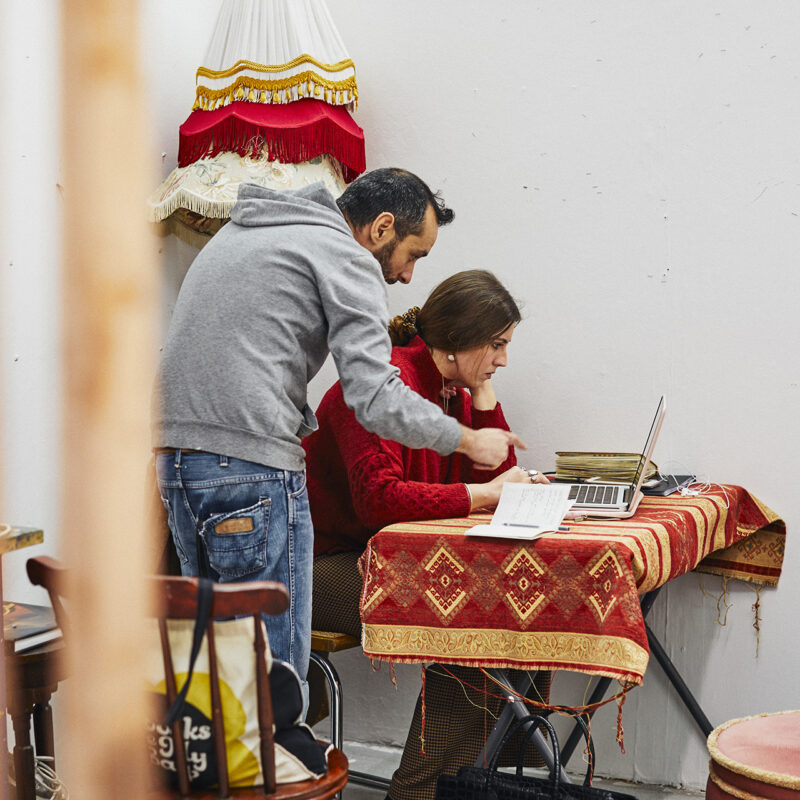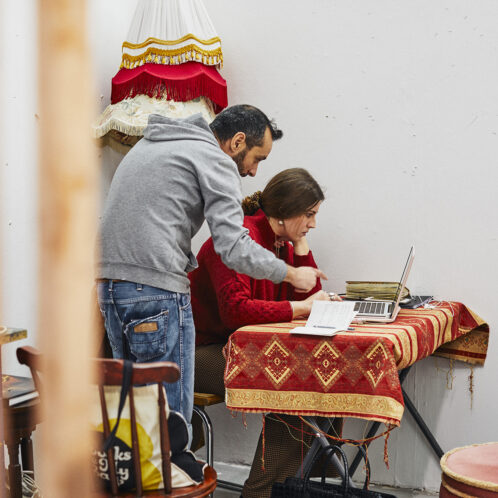 Meet our specialist staff
You will be taught by practicing artists and technicians
Senior Lecturer in Fine Art
Tim is Level 6 coordinator and teaches across a variety of modules. His specialist area is sculpture and his research includes constructed mixed media works and artist studio provision in the region.
Senior Lecturer in Fine Art
Chris is Level 5 coordinator and teaches across undergraduate and postgraduate modules. His specialist research area is painting, and he is also a founding member of Red Herring Studios in Brighton.
Željko (a.k.a. Jericho) is a sculptor, working mainly with the human form in the style of Arte Povera. He uses found objects and recycled materials to create compositions examining masculinity from a personal perspective.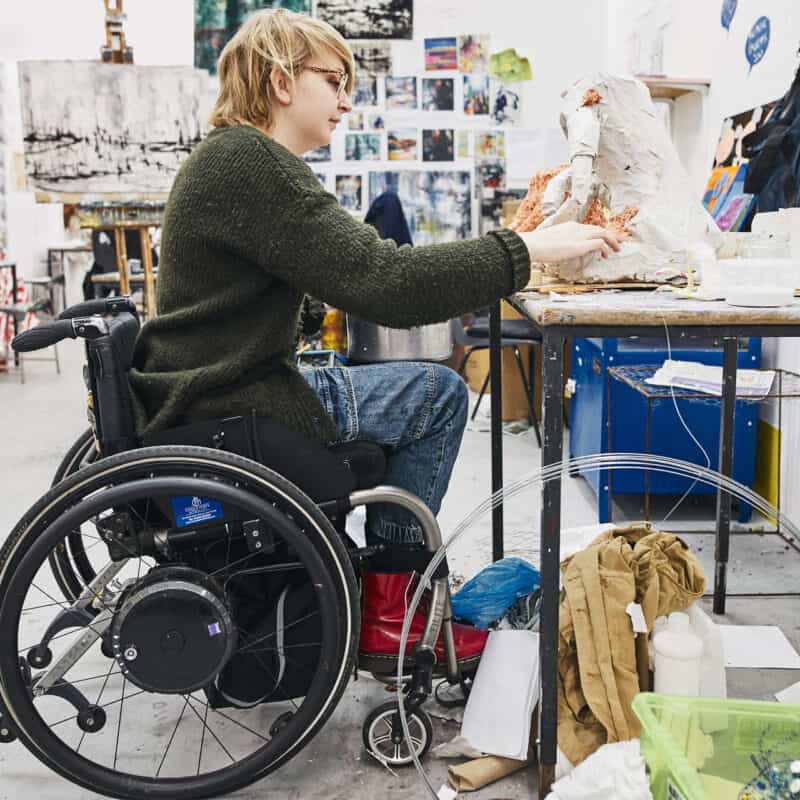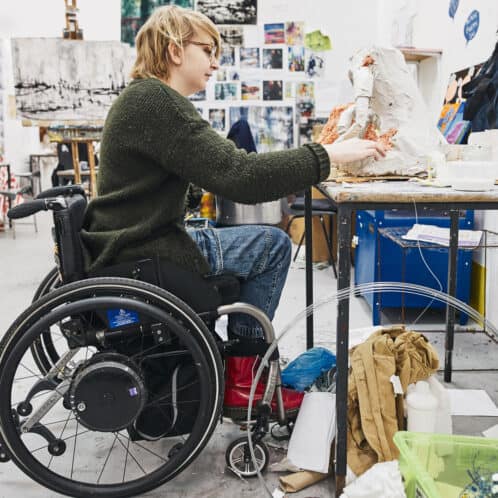 Keep up to date with the Department of Fine Art
If you're interested in hearing about the Fine Art department you can sign up to our mailing list! We'll send you information about upcoming events and invitations to our latest degree shows.