Overview
Convert to study Law and prepare for you career in the legal profession
Law exists to regulate pretty much everything we do, which is why it remains such a relevant and fascinating subject to study.
Our Master of Laws (LLM) degree will enable students who have achieved a degree in a subject other than Law to study the Foundations of Legal Knowledge.
This will enable you to meet the academic stage to qualify as a Barrister and provide legal understanding for the first Solicitors' Qualifying Examination (SQE), for those who want to progress to a career in the legal profession.
Choose your route
You can choose to study our LLM Law Conversion course with or without the preparation for the SQE exam.
You will need to indicate when applying which route you would like to take as it will affect the cost of your course.
The Course
Study the foundations of legal knowledge
Taught in small groups you will develop your research, academic writing, critical thinking, and employability skills.
You will also complete a dissertation on an area of your choice, supported by our expert academics.
Moreover, at the end of your Master's degree you will have the option to complete a specialist preparation course for the first Solicitors' Qualifying Examination.
Indicative topics include:
Criminal law

Contract law

Tort law

EU law

Public law

Land law

Equity law

Legal research methods

Dissertation
Experience
Develop strong professional links and seize vital networking opportunities
Subject specific librarians
Extra-curricular opportunities
Within our close-community of students, there are many extra-curricular opportunities you can be involved in, including:
Pro bono work

Work experience in a law firm

Mini pupillage

Participate in mooting competitions

Contribute to the University of Chichester Student Law Review
Elisa
Law student and winner of the Scholar of the Year prize for 2020
"The University of Chichester has allowed me to continue further with my studies and I have been able to explore and fall in love with this multi-faceted subject. The lectures have ensured that I enjoy my time studying and have pushed me work as best I can. I have also been given incredible opportunities such as: meeting Lady Hale, being in contact with legal firms, and even being taught by solicitors. The experience I have had at Chichester has gone far further than my expectations. I am very glad I chose Chichester."
Ellie
Law student
"I chose to study Law full-time after taking an introductory class under another course at the University of Chichester - I was hooked! The topics are so interesting and the tutors are incredibly supportive. It's been a wonderful experience so far."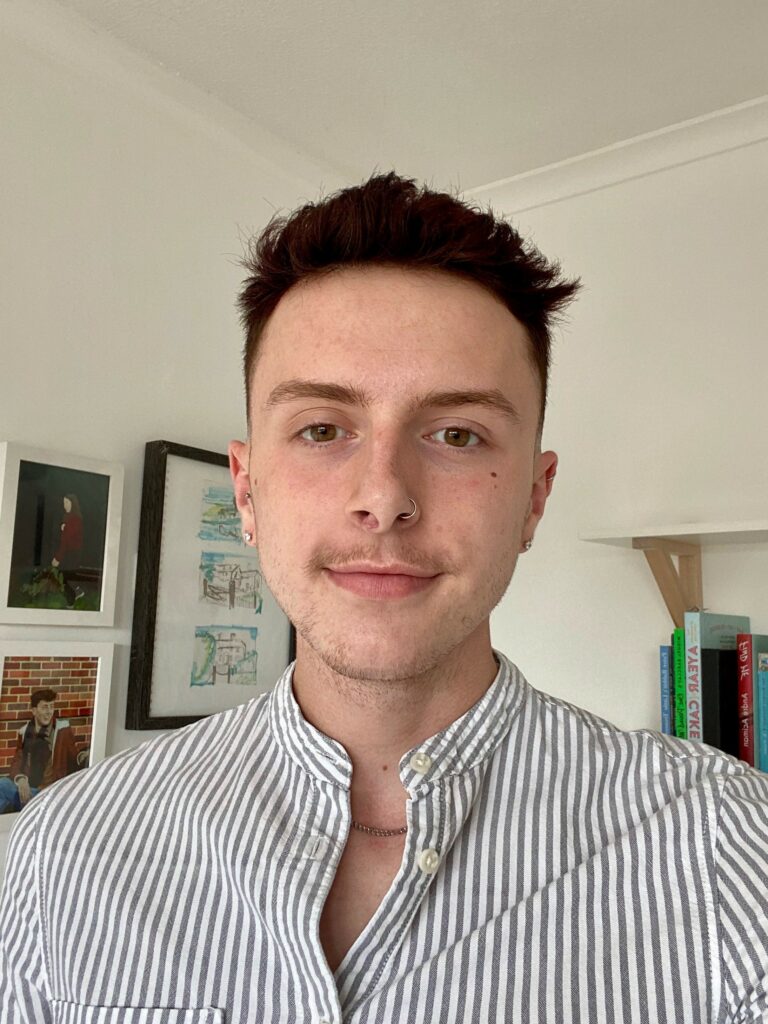 Morgan
Law student
"I chose Law because it's a diverse field of study I know will always give me opportunities to continue learning throughout and after my degree. I always want to be learning, to me a day I haven't learnt something new even if it is small, is a day wasted. That coupled with The University of Chichester has been a great fit for me, there are two beautiful campuses and plenty of facilities to make the most of your Degree! The teaching methods are personal and give opportunities to ask questions, discuss and understand subject material in every face to face session as well as outside of the classroom."
Teaching
Feel the support of experienced expert staff with our smaller class sizes
Smaller class sizes
You will learn in small groups to allow our experienced and expert staff to mould their teaching around you.
You will develop your research, critical thinking, academic writing and employability skills.
Preparation for SQE
Dedicated support for new postgraduate examinations for solicitors
The way to qualify as a solicitor in England and Wales has changed through the introduction of a new postgraduate examination process known as the Solicitors Qualifying Examinations, known as SQE 1 and SQE 2.
If you choose to study the LLM with SQE preparation you will be given dedicated support in preparing for SQE 1, which you can sit externally after completing your course.
Support will include:
Dedicated SQE resources taking you through all elements of the SQE specification.
Skills development to assist you in studying, revising, and sitting the SQE examination.
Access to more than 1200 multi-choice questions and mock examinations designed to mirror the format of the SQE.
Careers
Open up your future career options
Potential career paths include:
Barrister

Solicitor

Paralegal

Legal secretaries

In-house lawyers

Human resources

Local and national government

Civil services

Teaching
Course Costs
Course fees 2022/23
UK fee
LLM with SQE Preparation route
There are multiple routes for the LLM:
Option 1 is LLM only at £9250
Option 2 is LLM with SQE preparation at £11,450.
If you want to sit the SQE exam, then this can be booked and paid for at a Pearson's assessment centre externally. The cost of this is approx. £1650 –  find out more on the Solicitors Regulation Authority website.
University of Chichester alumni who have completed a full undergraduate degree at the University will receive a 15% discount on their postgraduate fees.
Entry Requirements
Typical Offer (individual offers may vary)
Honours degree
or above. This qualification can be in any subject.
If an applicant has a non-UK degree and intends to qualify as a barrister, they should also have a certificate of academic standing from the Bar Standards Board.
Apply Now
Choose your route
You can apply for this course with or without the SQE Preparation. When applying for this course, you will need to indicate which route you wish to take.
LLM Law Conversion with SQE Preparation
To apply for this course with the SQE Preparation included, please follow the link below through to our external application page.
LLM Law Conversion
To apply for this course without the SQE Preparation, please follow the link below through to our external application page.