Chichester students share their success stories at graduation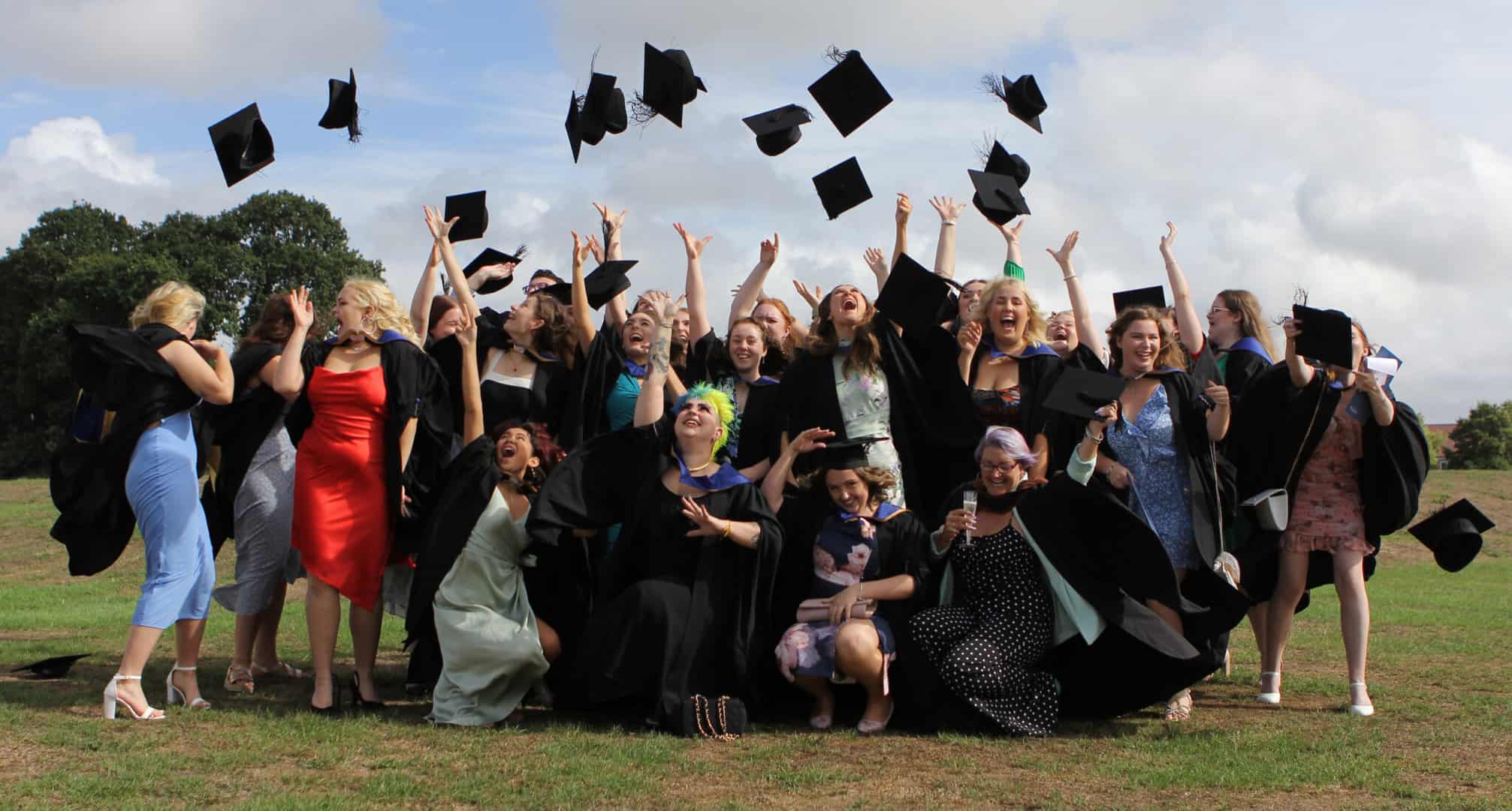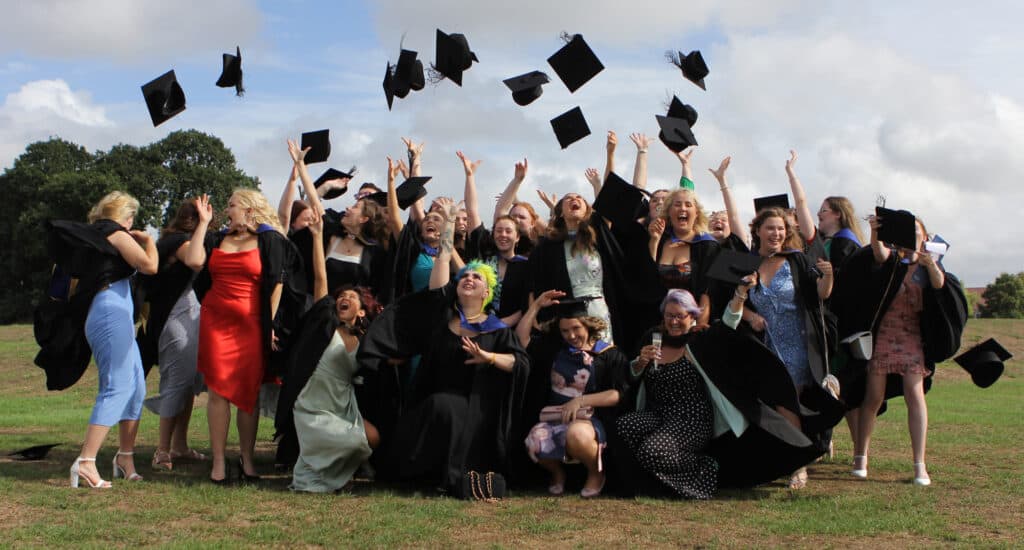 Students from the University of Chichester have spoken of their delight after finishing their degrees after years of hard work.
More than 1,000 new undergraduates were awarded their degrees, collecting their certificates on stage in front of f friends, family, and guests – and some spoke of the challenges they faced as they earned their degrees.
When degree apprentice Juline Lewis found out she was pregnant in her third year of studies, her happy news quickly had an unexpected impact on her academic activity, growing life threatening as the pregnancy progressed and complications arose.
Despite suffering severe morning sickness, including during exams, she pushed through and completed her studies in social work with son Theo being born via an emergency C-section five weeks early, weighing just three pounds and four ounces.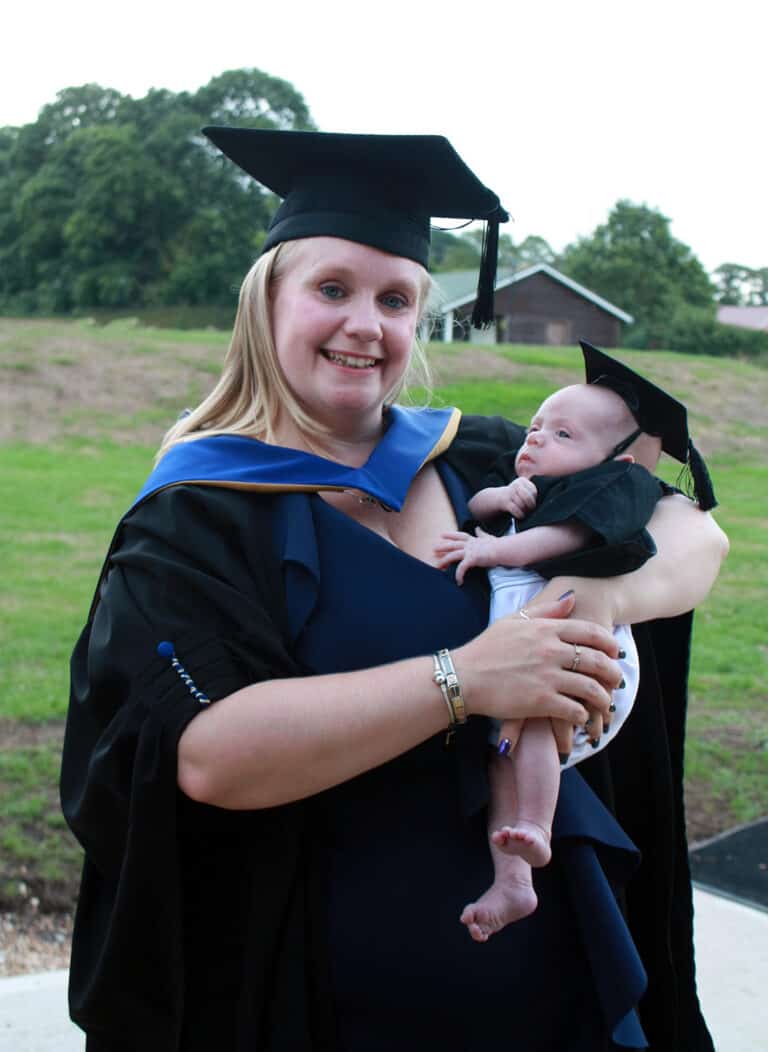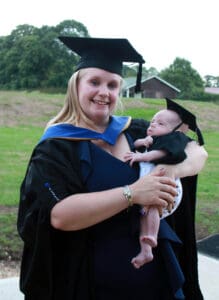 Life-threatening complications during the birth were later attributed to a bout of COVID-19 that both she and her husband had developed, meaning that after an already staggeringly difficult seven months she had to be separated from her son for the first week of his life.
Despite this, she feels positive about her experience, saying that it was a "journey that has been long and difficult, but challenges have been overcome."
She felt she was "well supported" and "made loads of friends" and is especially grateful for the help and support of her tutor Donna Price, whom she describes as being very supportive in making sure she had proper care and reassurance, including individual rooms to take exams in during her periods of morning sickness.
Both Juline and Theo are now doing well, with Theo weighing a much healthier seven pounds one ounce. Tracy Davis, the principle social worker for West Sussex County Council, initially interviewed the candidates for the degree and describes their graduation as "an absolutely wonderful opportunity to celebrate work and study" and is committed to supporting the recent graduates in their first year post- study.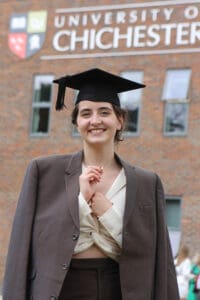 Fellow student Emily Doyle, from Whitstable in Kent, graduated in a 1960s suit once owned by her father who tragically died just days before she started at the University in 2019.
The 21-year-old, who studied for a Musical Theatre triple threat degree, said: "Graduating was a relief – I was nervous but it was a great day. I think dad would have been proud of me, and one of his old friends came to watch me graduate, which was nice."
We look forward to hearing more about our graduate's future successes and wish them the best of luck! We have no doubt that, in the same words Juline chose to describe her experience at university, their future will be "challenging, amazing and unforgettable."
For more images, visit our Facebook page.