Chichester YouTuber whose history channel was lockdown-hit talks about its success one year on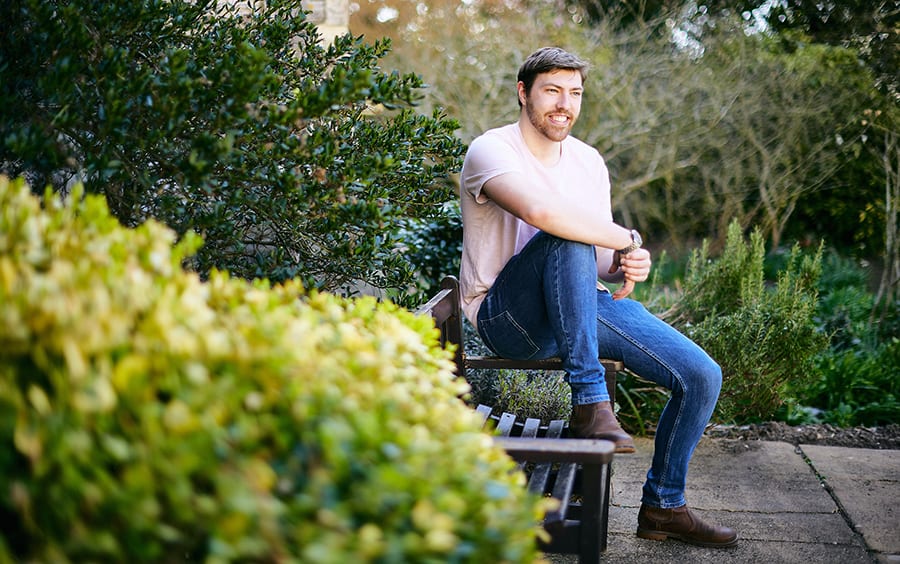 A student from Chichester who found YouTube fame during Covid through his short films about history has spoken about his online success since the pandemic.
Jackson van Uden started the channel in January 2021 after his parents bought him a camera for Christmas. His History with Jackson platform has since received thousands of views worldwide – with his recent short about the legacy of Queen Elizabeth II's reign among his best-watched.
The BA (Hons) History graduate said: "Just a year on and I'm still overwhelmed by the support I received. I still pinch myself when I'm working and discussing with historians and publishers that I grew up admiring."
What initially started out as a hobby then received thousands of views from people worldwide, while Jackson himself amassed a strong following on social media thanks to his novel approach to discussing some of the biggest moments in humanity.
"The channel has grown to encompass history articles, publishing my own books, and a podcast where I have spoken to some truly amazing historians." Jackson added.
His videos have become a popular revision tool, with his most watched videos debating the legality of the Iraq war and the commercialization of Saints, and lighter topics including his 'Kings and Queens' series and guides on being a history student.
He added: "I have always enjoyed English and British monarchical history, and I've covered every monarch from St. Edward the Confessor to Elizabeth II because I enjoy it, but also because is a key feature on the national curriculum."
Jackson's specialism is in totalitarianism and dictatorships, and he has recently written a book about totalitarianism: "My degree from the University of Chichester gave me the research skills that I use daily for my work, professional and educational. I can very quickly find and pool all the information that I need for any work, allowing me to focus on the details of negotiating deals, interviewing historians, planning videos, articles and essays."
Reminiscing about his time at Chichester, Jackson added: "I miss the close-knit community at the University. It has such a close family feel, and I really miss walking around the Uni and pretty much knowing and recognising everyone."
Through his success, the University of Chichester graduate has qualified as a secondary school history teacher, started working with a start-up history magazine The Historians Magazine and has started a postgraduate degree in politics.
Jackson's future aspirations point to a bright and fulfilling career: "I plan on turning History with Jackson and the Historians Magazine into professional ventures that create professional work for myself and others as opposed to just being a spare time hobby."
Watch History with Jackson at www.youtube.com/c/historywithjackson.
Read more about the University of Chichester's BA (Hons) in History at www.chi.ac.uk/history.