Christmas Carol the Concert visits the south coast in premier tour
The premiere tour of A Christmas Carol the Concert will grace stages across the South Coast and London in a new collaboration between the University of Chichester and Great Immediately Productions from the USA.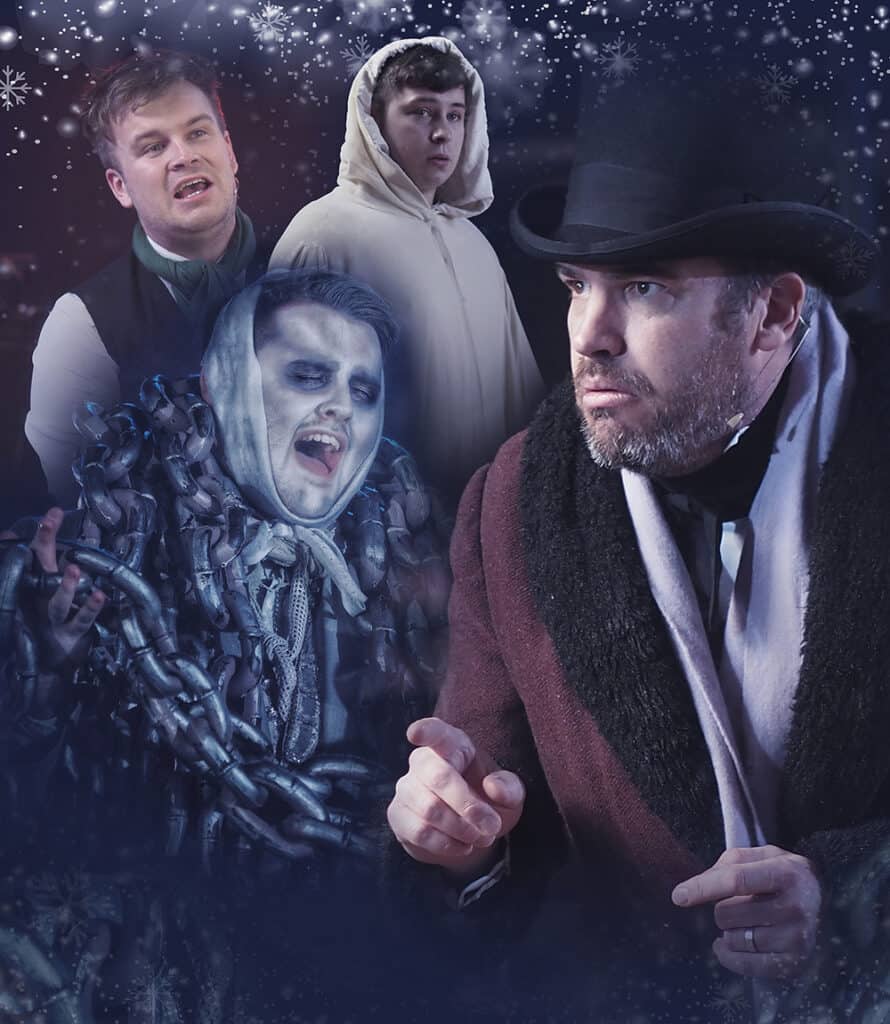 After a sellout UK premiere in December 2021, A Christmas Carol the Concert is returning for six more performances ending with two shows at St. John's Smith square in London on Tuesday the 27th and Wednesday the 28th. 
 The cast includes returning Broadway and West End stars from last year, alumni from across the conservatoire and a 53-piece orchestra who will accompany this holiday classic, reimagined as never before. 
Izzy Arnold, a cast member from the original 2021 production and Chichester University alumni, is especially excited to see the show go on the road: 
"I'm so proud of my fellow cast members, as well as the amazing creative team behind this production, and can't wait for this incredible show to get the recognition it deserves!" 
This beloved tale stars distinguished and recognizable names from across the theatre world, including James 
Harrington as the formidable Scrooge and Sarah Palette as the Narrator and show's omniscient guiding hand.  
A Conservatoire spokesperson said, "we are thrilled to be able to present this reimagined classic to the audiences around the south coast. This has been one of our biggest projects to date and we look forward to being able to spread both our passion for the show and story as well as Christmas spirit and holiday cheer!"  
With a large ensemble of singers accompanied by an orchestra who's players have graced venues such as Goodwood, Canterbury Cathedral and have recently gone on tour to France, this festive epic is not to be missed. 
Charlotte Davies, a violinist in the Spectre orchestra, is looking forward to taking part: "We've worked so hard to get here and look forward to putting in even more work to make this tour as incredible as possible."
Tickets are on sale at all the tour venues as well as online: to book your place at the St. John's Smith Square visit: https://www.sjss.org.uk/events/spectre-orchestra