Fine Arts students showcase art in nature at Maybush Copse in Chidham this week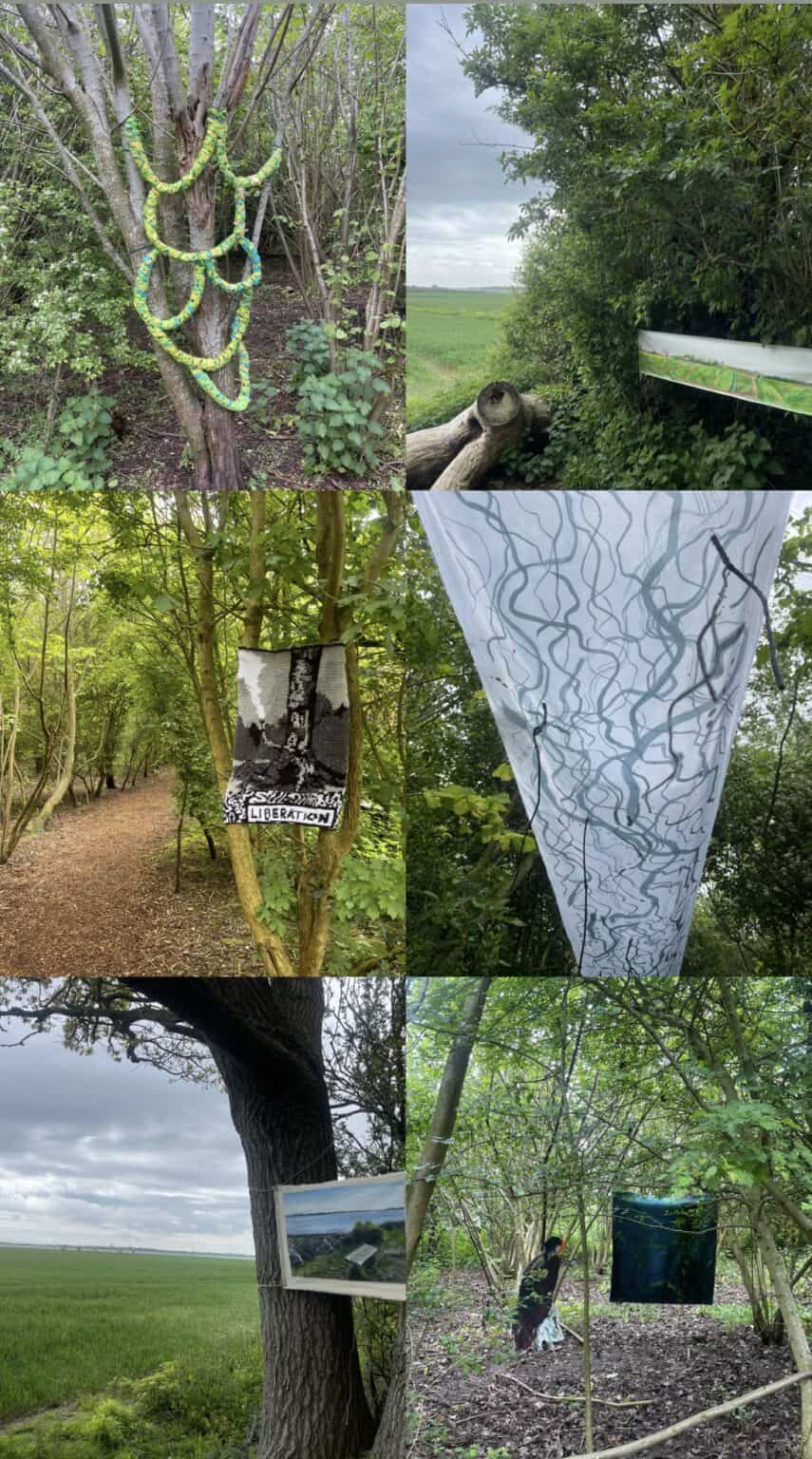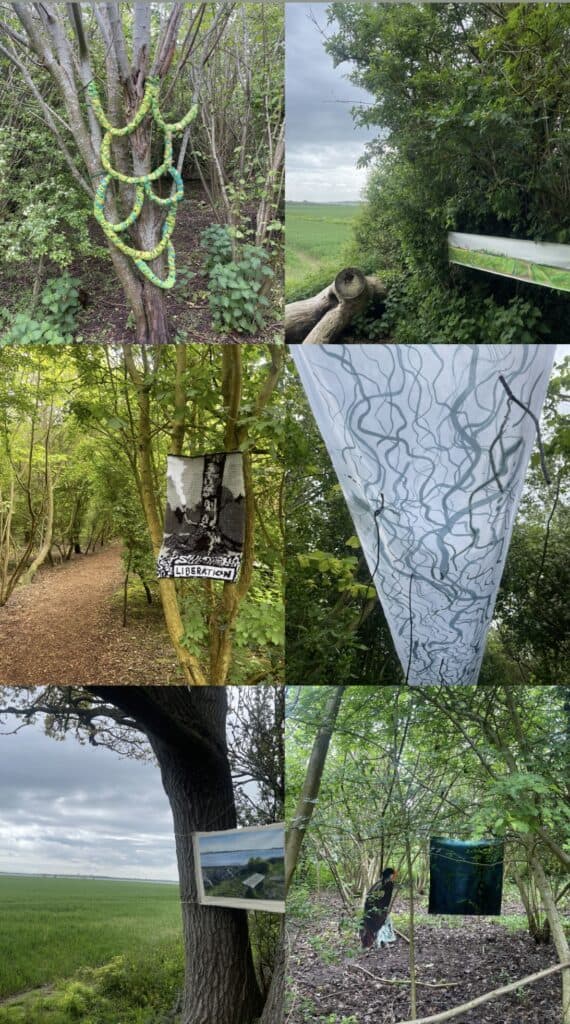 Fine Arts students from the University of Chichester are showcasing their art in an unusual setting this week, as the second annual Maybush Copse Arts Trail takes place in Chichester Harbour. The harbour village of Chidham is the setting for a captivating exhibition which invites the public to explore and engage with temporary artwork in the beautiful Maybush Copse.
Running until Monday 29 May, the Maybush Copse Art Trail offers a diverse collection of artworks that subtly intertwine with the natural landscape of this reclaimed land. Visitors will encounter a wide range of surprising ideas and perspectives, as the exhibition delves into the concept of the 'natural' environment.
Christopher McHugh, Senior Lecturer in Art at the University of Chichester said: "This unique collaboration between the University of Chichester, Maybush Copse Friends, Chichester Harbour Conservancy Education and Chichester Harbour Trust promises an enchanting experience for art enthusiasts and nature lovers alike. We invite everyone to experience the Maybush Copse Art Trail and witness the magic that unfolds when art and nature converge."
The exhibiting artists are all Level 5 students from the University of Chichester Fine Art degree course, which is based on the Bognor Regis campus. Eleven talented individuals (Gemma Burns, Ella Dugdale, Poppy Elstob, Nadia Francis, Laura Hackett, Jasmine Johnson, Bella Kim, Sana Legh-Ellis, Bel Lowe, Abbey McDonagh and Debbie Rainsford) have come together to present their innovative and thought-provoking creations.
From tracing the horizon to interactive painting arenas, the Maybush Copse Art Trail offers an immersive experience, seamlessly integrating art into the fabric of the surrounding landscape. Visitors can expect to be captivated by the artistic ingenuity on display, as each piece conveys a unique perspective on the evolving relationship between art and nature.
The Maybush Copse Art Trail is open to the public during daylight hours until 29 May. Maybush Copse is to the west of Chichester at Cot Lane, Chidham, West Sussex, PO18 8SP.
Visitors can easily find the copse using the grid reference SU785052 or the W3W code 'airports confident timer' or R4R7+GH5 Chichester.