From desk to ward: University of Chichester unveils new nursing apprenticeship with student's inspirational story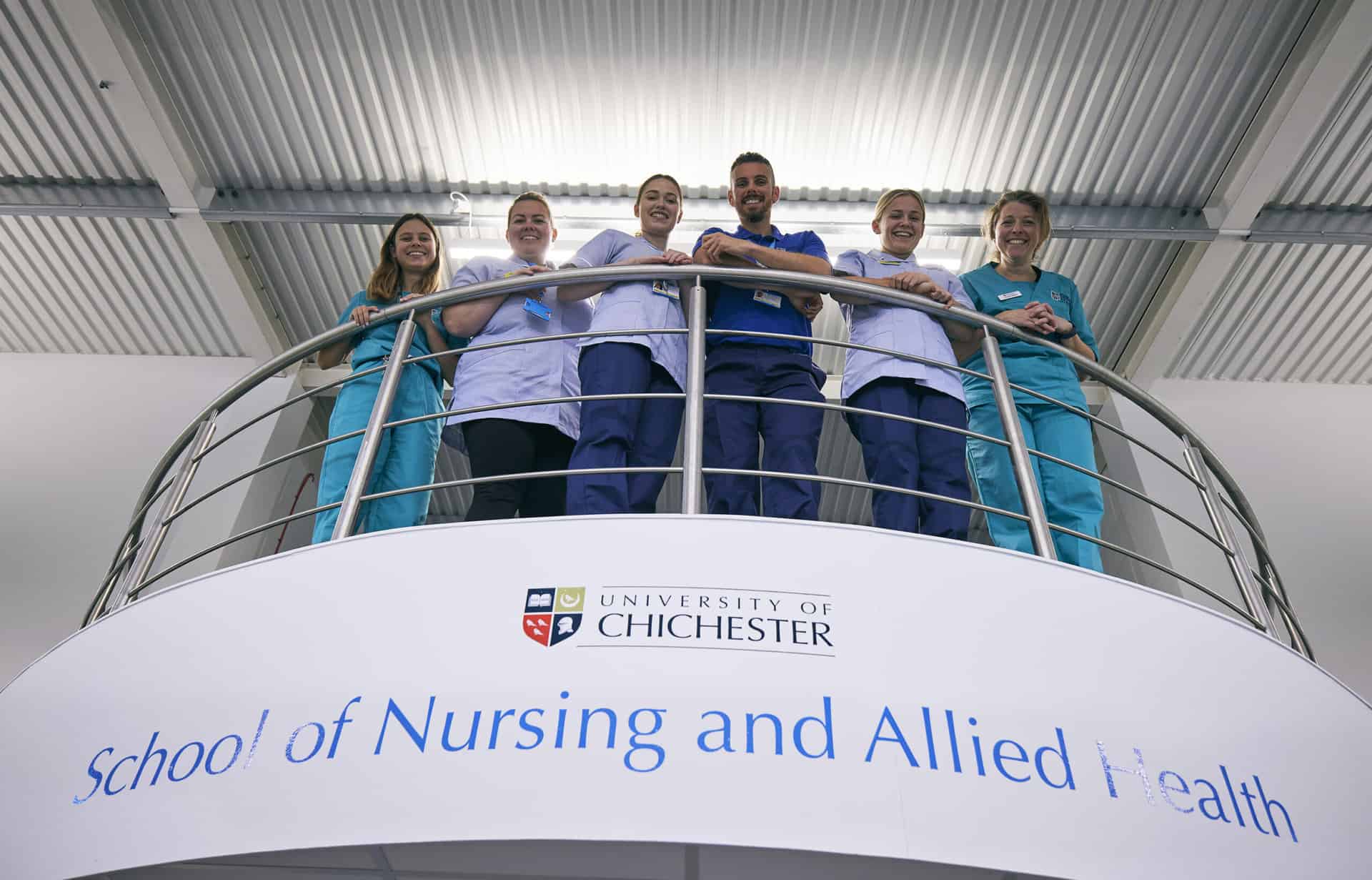 As we celebrate national apprenticeship week, the University of Chichester opens its new nursing associate apprenticeship which aims to train 14 new professionals by February 2025. With a more practical, hands-on approach than the traditional degree route, the apprenticeship aims to make nursing a more appealing and accessible career to a wider variety of students who may otherwise have not considered the profession.
Those wanting to go on to become registered nurses will be able to undertake a shortened programme as they can carry their skills, knowledge and university credit forward from the NA course to the BSc nursing degree.
To mark it's launch, apprentice Aiden Wright explains why he chose this particular route into his new profession after a successful but unfulfilling career in computing and how his change in vocation has impacted his life.
"My pathway into nursing is slightly different from the average path," says Aiden, "I previously went to university and got a degree in forensic computing then went on to work as a software engineer and web developer.
I've always enjoyed computers and technology and at first relished the challenges that the role presented. After a while, I realised that it was the people that I was connecting with rather than the work.
I became despondent with the career as I struggled to conceptualise the difference it was making. I realised that on a day where I did really well, it would just result in rich people getting richer. There was no impact on my communities or those around me. Since winning the lottery wasn't likely to happen (mainly because I never bought a ticket) I needed my job to matter. I needed to feel like I was making difference."
This feeling of unfulfillment is what drove Aiden to move to the coast and seek out a new career in the NHS in search of a role that would make a difference to the people around him.
"It was by chance that I spotted my local town council was having a job fair. I went along and spoke to different organisations, including the NHS, who were advertising a position as an apprentice healthcare assistant.
The job was certainly very different from sitting in front of a computer screen 9-5, 5 days a week but I was driven to find something that would allow me to make a difference. While I have never worked harder in my life, I have also never been as fulfilled and as happy. I see the impact I have on patients and their families.
I love being part of my team and have reached the point well I am seeking out new opportunities to do more to support them, so this apprenticeship will allow me to take on more responsibilities on my ward and better support my patients, community and colleagues.
I am excited to be part of the first cohort to complete the course; it feels like we'll be pioneers, part of the history of the school."
To find out more about the apprenticeship and if a career in nursing may be right for you, visit https://www.chi.ac.uk/health/course/nursing-associate-higher-apprenticeship/