Future global sports leaders welcomed to Chichester for pioneering Women's Sports Leadership Academy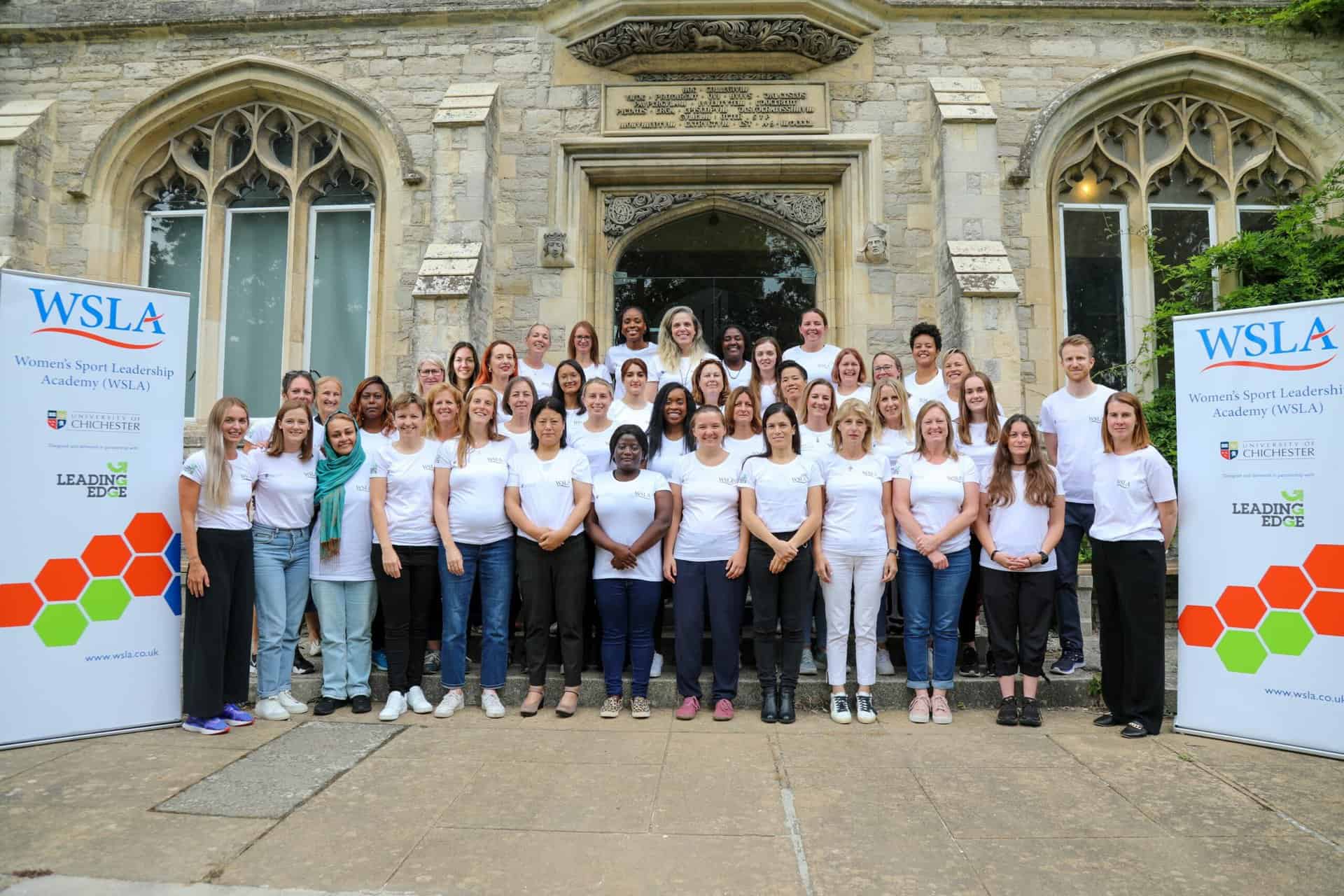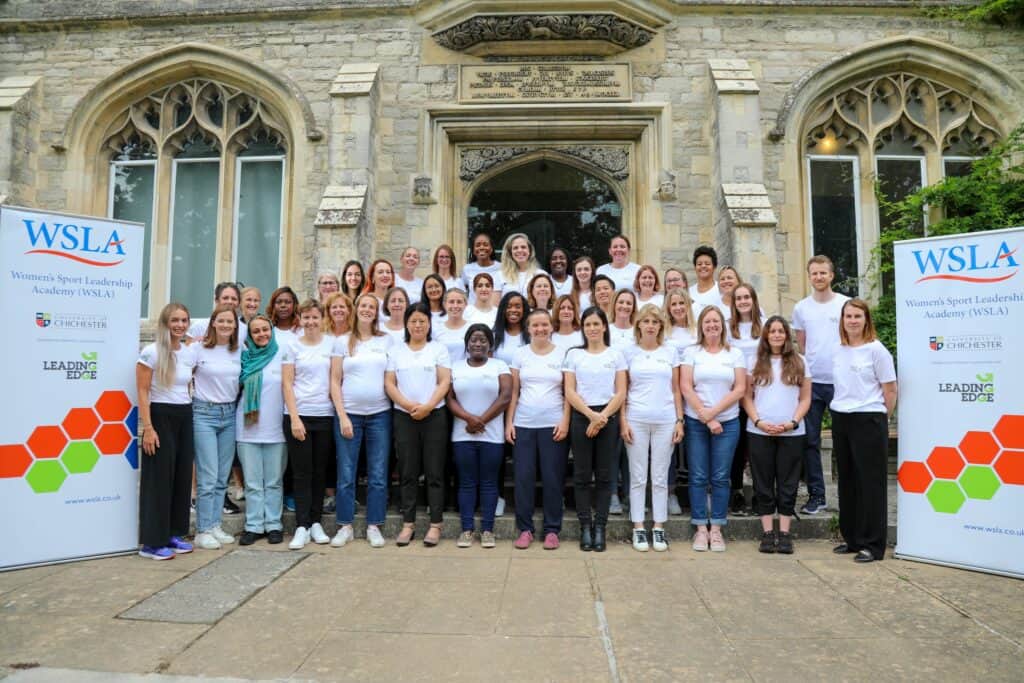 A pioneering programme which is working to overcome gender inequality in sports leadership welcomed women from around the world to Chichester last week (10-15 September). The 2023 Women's Sports Leadership Academy (WSLA) brought together 32 women from 15 countries as diverse as Brazil, Iran, Nepal and Oman for a week-long residential at the University of Chichester.
The 8th WSLA residential was dedicated to developing tomorrow's leaders of sport with the aim of preparing and supporting them to step up and make an impact.
Among the organisations supporting women to attend this year were seven National Olympic Committees (Belgium, Bhutan, Brazil, Greece, Iran, Israel and Oman), the International Paralympic Committee, The FA, Sport England, sportscotland, The Commonwealth Games Federation, the Youth Sport Trust and the London Marathon Foundation.
Helen Richardson-Walsh MBE OLY, 2016 Rio Olympic hockey gold medallist, explained why she joined WSLA as a facilitator: "I spent a long time playing hockey in a women's team which can be a special and empowering place to be. It's so important to have these spaces for women in leadership. Courses like WSLA help to upskill, but also provide valuable spaces to network and connect."
WSLA is strategically led by the University of Chichester and developed and delivered by Leading Edge.  Insight Technology have supported the programme for the past two years. Since 2014, over 400 women based in nearly 70 countries spanning six continents have become graduates of the Academy. This year, Olympic Solidarity awarded a limited number of scholarships to National Olympic Committees who nominated participants to attend the programme.
Sara Mehrani, Director of Olympic Solidarity Development, Iranian National Olympic Committee explained why she wanted to join the Women's Sports Leadership Academy this year: "Our National Olympic Committee has a special policy for promoting women in leadership and are very eager to allocate more positions to women through leadership and training. I was so surprised and happy to be accepted to take part in this course and have learnt a lot. It's been really valuable for me to think in a different way and I've enjoyed all the workshops with other women in leadership from around the world. I can now bring this knowledge and new methods back to my own country."
A special reception welcomed key stakeholders and participants to look back on their achievements on Thursday 14 September at the University. Annamarie Phelps CBE OLY was the guest speaker and shared her leadership journey as Vice Chair of the British Olympic Association and Co-Chair of the International Working Group on Women and Sport's (IWG) Global Executive. As a former World Champion in rowing, Annamarie is an advocate of safe and inclusive sport for all.
The Women's Sports Leadership Academy is organised by Dr Jordan Matthews, Senior Lecturer in Sport Management at the University of Chichester. He added: "The power of WSLA is in the diversity of cultures joining together to share their experiences. Our programme team at Leading Edge create a unique sense of belonging, yet do not intend to 'fix' those taking part. Instead we provide the space and tools for participants to challenge preconceptions of leadership and explore how they wish to lead, whilst providing evidence-based insight into systems and structures that contribute to gender imbalance".