He's drum it! University Professor helps BBC Children in Need raise £3million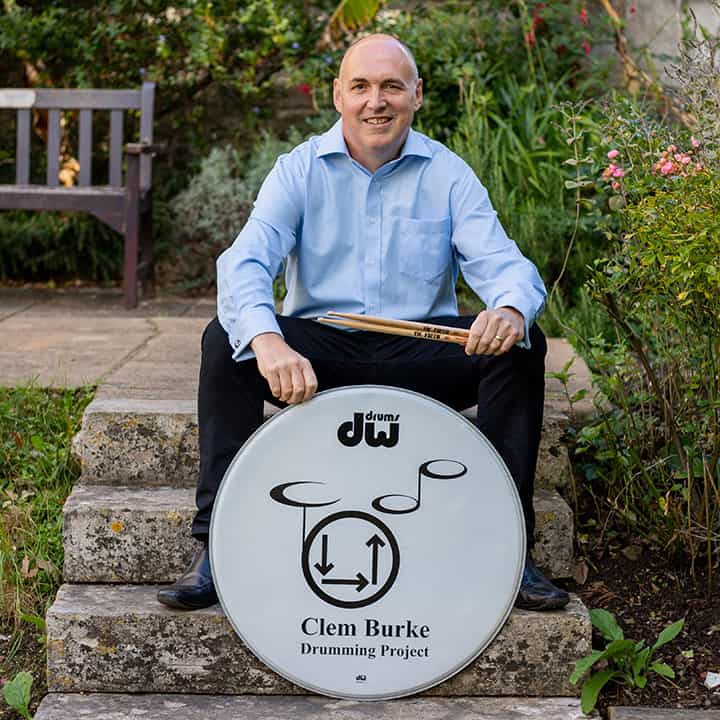 A RECORD-BREAKING drumming challenge involving a professor from the University of Chichester has raised more than £3million for Children in Need.
Scientist Marcus Smith helped BBC weatherman Owain Wyn Evans' attempt to drum for 24-hours straight. The Professor of Applied Sport and Exercise Science, famed for his research into the effects on drumming on physical and mental wellbeing, gave vital support to help stave off dehydration and exhaustion for the tiring day-long event.
The drumathon has since become the annual fundraiser's most successful 24-hour challenge in its history, with more than £3million going to help nearly 4,000 charities across the UK.
Prof Smith said: "This is so powerful – when we saw that we'd raised £3milllion it was like, whoa, this is incredible, and will make a huge impact on so many lives. It was a truly-life-changing experience for everyone involved, and the money will have a significant impact for so many people.
"It's a moment which will prove life-changing for thousands of vulnerable people, and was a truly emotional day. It was one of the best things I've ever done and I'm proud of what we've achieved."
The 24-hour event, which was streamed live on BBC iPlayer, also saw drummers from some of the world's most famous bands join the weatherman for the mega-challenge. Drummer Owain said: "[The money] is going to change lives, countless lives across the UK, there will be children and young people who will benefit from this."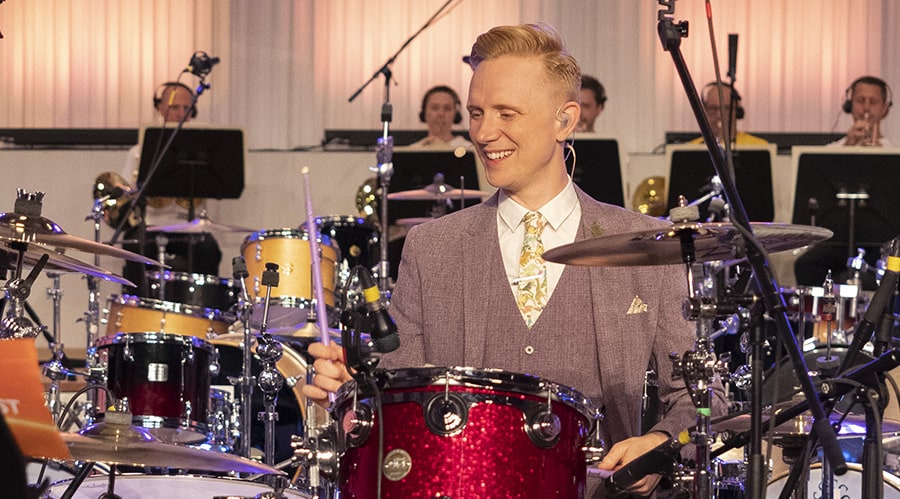 The event was supported by University of Chichester collaboration from the start. Prof Smith was joined by Skunk Anansie and Feeder drummer Mark Richardson, himself a University of Chichester honorary graduate, while BAFTA-winning animator Max Tyrie, who leads the Animation and VFX degrees, created a graphic of Owain drumming used by the BBC across its fundraiser.
Professor Smith added: "What the drumathon did was provide an opportunity to share 20-years' worth of research from the Clem Burke Drumming Project to help the most vulnerable in our society. It was an eye-opener to watch expertise come together and deliver something good."
A half-an-hour special about the drumathon is now available on iPlayer: https://www.bbc.co.uk/iplayer/episode/p0b4qm6r/bbc-children-in-need-bbc-breakfast-24-hour-drumathon-highlights
Read more at www.bbcchildreninneed.co.uk/shows/bbc-breakfasts-drumathon.
Or find out more about Prof Marcus Smith's drumming research at https://clemburkedrummingproject.org.