University netballer selected for under 21's Scotland team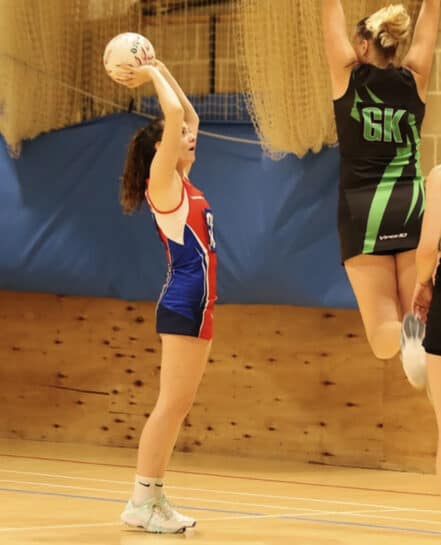 Vocal performance student Ella Blair has been selected to join the under 21's Scotland netball team.
After trying out in the summer trials, it was announced in early November that Ella Blair will be joining the team for the next season.
Ella, who has played netball since she was six-years-old, said: "This has come as a huge privilege, all the hard-work has paid off and I've made it to this stage."
While juggling her vocal performance studies as well as netball career, Ella, has embedded herself into university life being vice-president of the netball society and president of the lacrosse society.
The goal attacker said: "Organising my time is tough, however my subjects complement each other quite well. Sport and music link together, as both industries are quite brutal, if you don't get selected for an audition or role then you have to learn to overcome that rejection."
The journey hasn't been easy as Ella has gone through a variety of injuries which have hindered her process. But it was during rehabilitation that pushed Ella to up her game on the court.
She added: "Even when I broke my ankle I would still attend training sessions and take notes of stats for my previous team. The time away from netball made me realise how much I love it."
Speaking on her experience so far with the team, Ella said: "everyone's so supportive, coaches are really nice and there's a few players that live in England so we can travel to training weekends together. For the team, I already knew some players, the netball world is quite small but being at this level everyone has the same understanding and skill so we're very courteous on and off the court."
Whilst this step is a huge turn in Ella's career, she endeavours to continue progressing up the Scottish Netball Pathway.
"It's an intense process," Ella added. "If you don't get in then you have to wait till the next season which can be hard but I always tell people you just have to move on and keep playing your best. If you don't put in the hard work then you won't get there but if you do then you will get there eventually."
Find out more about studying the BMus (Hons) Vocal Performance degree.