University of Chichester Celebrates National Student Pride Awards 
The University of Chichester has recently celebrated success at the National Student Pride Awards, coming home with two awards showcasing the hard work and dedication of the student body. 
"I was over the moon to have secured 'Sports Person of the Year' after focusing on tackling injustice and inequality within sport," says SU President Gemma Hopwood, "The event as a whole was amazing. It was one of the most inclusive and fun events that I have had the pleasure of attending in a long time. 
We met some talented Drag artists, influencers, various companies at the careers fair and even some puppies! It was such a powerful event and I was grateful to be a part of it. " 
The union's LGBTQ+ officer Rylee Spooner also returned home with their own award, "attending the awards has been a huge highlight in my university career. Gemma and I are unbelievably proud of what the university has achieved and I am proud to have played a part in implementing these changes. 
Winning the LGBTQ+ Inclusive University Award was an incredible feeling – it is great to be recognised for our accomplishments. I was also honoured to have been shortlisted for the special Recognition for Overcoming Adversity award.  
The weekend was a beautiful time, filled with the most incredible people who are trailblazers for LGBTQ+ rights. A highlight would be meeting Amanda, Maddy and Aaron from The Traitors as well as Tayce from Ru Paul's Drag Race UK – I was a bit star struck!"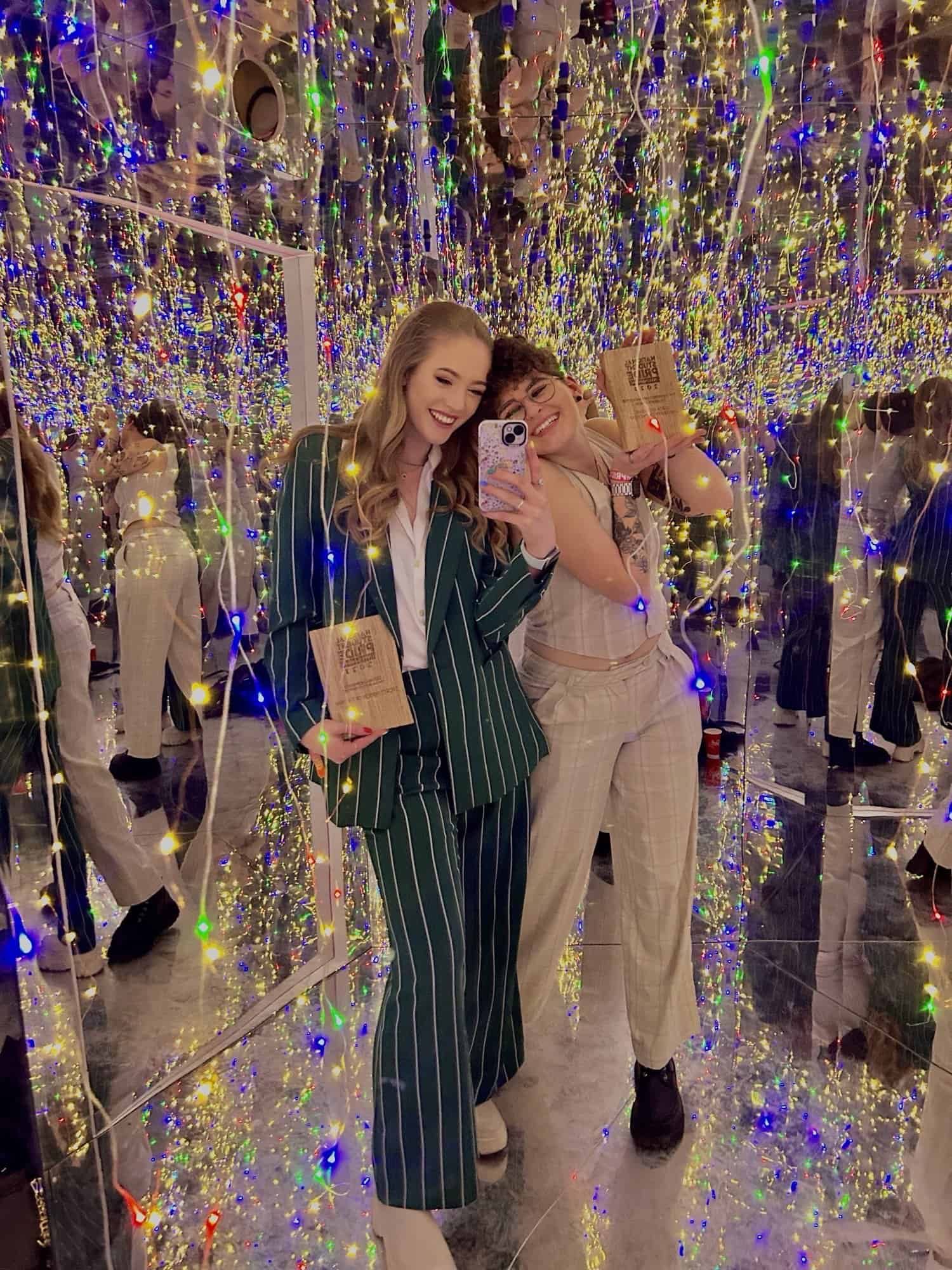 To read more about Gemma and Rylee's work, visit the University of Chichester Student Union website.