University of Chichester student Rylee Spooner named national LGBTQ+ Undergraduate of the Year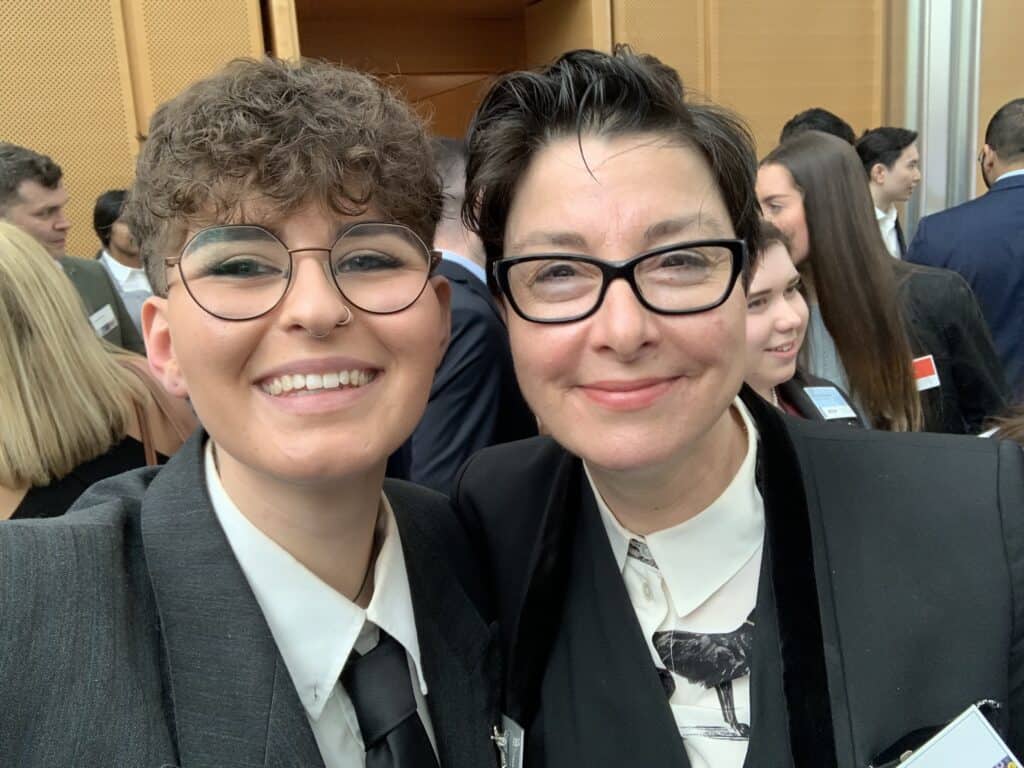 A University of Chichester student is celebrating after being named the LGBTQ+ Undergraduate of the Year at a prestigious national awards ceremony in London. Rylee Spooner, who currently teaches as an associate lecturer at the university, took top place at the targetjobs Undergraduate of the Year Awards, an annual competition which recognises the best undergraduates in the UK.
With hundreds of applicants, finalists are selected for outstanding achievements in each category. The LGBTQ+ category celebrates students who make a positive difference within the LGBTQ+ community by actively breaking down barriers and acting as a role model.
Rylee said: "I'm so happy to have won this award – I genuinely didn't expect it! There were so many talented nominees so it's amazing to be recognised for the work I've done since I joined the university as a student. I even had a chance to chat with TV presenter Sue Perkins, who hosted the ceremony, which was very exciting! I'm really looking forward to my work experience with Clifford Chance later this year to find out more about their equality, diversity and inclusion work."
Gemma Hopwood, President of the University of Chichester Students' Union added: "I am so unbelievably proud that Rylee's actions have been nationally recognised. They are one of the most passionate, driven and active allies that I have had the privilege of meeting. Working alongside Rylee for the past two years has not only been educational, but genuinely a delight. I am sure they will go on to do some great things. Congratulations, Rylee!"
Rylee's impressive background includes two years as the LGBTQ+ officer for the University of Chichester Students' Union where they proudly champion LGBTQ+ voices on campus. Rylee was awarded the National Student Pride's Role Model of the Year 2022 Award for their cross-institutional work.
Rylee's research interest lies within understanding minority stress in the LGBTQ+ community, and how to improve support for this community in clinical settings by accounting for such stressors.