Reader in Contemporary History and Politics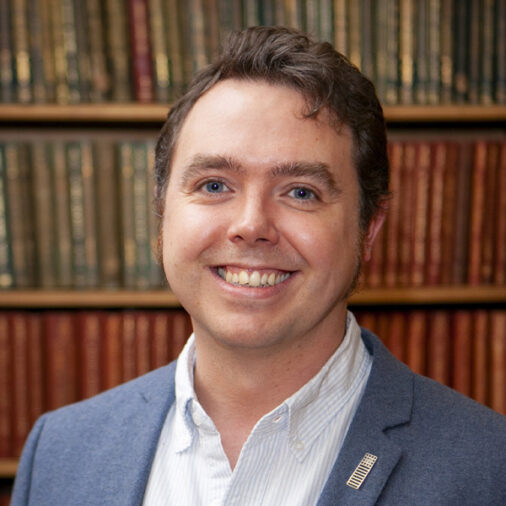 MA hons (St And), MLitt (St And), MBA (Chichester), PhD (London), FHEA, FRHistS
Andrew WM Smith is a historian of modern France interested particularly in ideologies and strategies of resistance, and how identities are shaped by interaction with the state. This has led him to write on wartime resistance, protest movements, and decolonization spanning the Second World War and Cold War to the present day.
His research interrogates concepts of nationalism and the way that ordinary people engage in politics, culture and society, with a particular focus on where that engagement crosses borders, re-thinks the nation, and imagines the future. He is committed to research-led teaching and the challenge of introducing Anglophone students to global Francophone culture and history with documents, concepts and ideas drawn directly from his archival research.
He is a longstanding member of the Executive Committee of the Society for the Study of French History and has worked as an Officer of the Royal Historical Society first as Honorary Director of Communications and also as Honorary Secretary. Andrew is a Trustee of the Chichester Marks Holocaust Memorial Day charity and is passionate about the importance of public engagement. Andrew is a Fellow of the Higher Education Academy and Fellow of the Royal Historical Society.
He has previously worked at University College London, Queen Mary, University of London, and Brunel University, London. He has also recently completed a Degree Apprenticeship studying for a Master of Business Administration (MBA), building on his experience of a number of consultancy roles relating to Strategy and Comms.
Publications
Books:
Britain, France and the Decolonization of Africa: Future Imperfect? (with Chris Jeppesen (ed.s), UCL Press, March 2017)
Terror and Terroir: The Winegrowers of the Languedoc and Modern France (Manchester University Press, September 2016)
Articles in Refereed Journals:
'Crises of Commemoration: Cold War, Decolonization, and the bungled 1954 D-Day Commemoration', French History, 35:1 (2021), 91-111.
'Uprooting identity: European Integration, political realignment, and the wine of the Languedoc (1984-2014)', Contemporary European History, 29:4 (2020), 473-487.
'Eclipse in the Dark Years: Pick-up Flights, Routes of Resistance and the Free French', European Review of History, 25:2 (2018), 392-414.
'African Dawn: Keïta Fodéba and the Imagining of National Culture in Guinea', Historical Reflections/Réflexions Historiques, 43:3 (2017), 102-121.
(with J. W. Hawkey, Bristol) "From the soil we have come, to the soil we shall go and from the soil we want to live": Language, politics and identity in the Grande Révolte of 1907, Modern & Contemporary France, 23:3 (2015), 307-326.
'"Je suis socialiste et quinziste ": Rugby, Wine and Socialism in the Aude since 1976', National Identities, 16:4 (2014), 291-309.
'Of Colonial Futures and an Administrative Alamo: Rethinking the Loi-cadre (1956) in French West Africa', French History, 28:1 (2014), 92-113.
Chapters in Edited Volumes:
'Pan-Africanism and Decolonization: Between the Universal and the Particular' in R. Rabaka (ed.), Routledge Handbook of Pan-Africanism (Routledge, 2020), 112-124.
'Information After Empire': British Overseas Representation and Francophone Africa (1957-1967)' in David Thackeray, Richard Toye, Andrew Thompson (ed.s), Imagining Britain's economic future, c.1800-1975: Trade, consumerism and global markets, (Palgrave, 2018), 205-230.
'Colonial Futures, Contingencies and the End of French Empire', in Smith and Jeppesen (ed.s), British and French Decolonization in Africa: Future Imperfect? (London, UCL Press, 2017).
'An Uncertain Icon: The Changing Significance of the Croix Occitane in the Midi viticole', Place and Locality in Modern France, ed. P. Young & P Whalen (Bloomsbury, 2014), 181-191.
'Molotovs in the Minervois: Were the Comité Régional d'Action Viticole terrorists, revolutionaries or just cantankerous winegrowers?', National Identities in France, ed. B. Sudlow (New Jersey, Transaction, 2011), 81-98.
Editorial:
General Editor of Paper Trails: The Social Life of Archives and Collections (UCL Press, 2021)
Editorial Board Member for French History (Oxford University Press)
Read more
Research
Andrew recently published Terror and Terroir: The Winegrowers of the Languedoc and Modern France, which looks at identity, violence, and culture in the winegrowing communities of Southern France as they faced up to decolonization, European integration, and increasing globalization.
He has also explored these ideas in several peer-reviewed articles published in leading international journals.
He has also recently published Britain, France and the Decolonization of Africa: Future Imperfect? In this and other articles, he has written on the politics of cultural identity in the late colonial state and attempts to rethink the nation amongst anti-colonial intellectuals.
His next book project will look at the idea of 'Internal Colonialism' in France, studying how the end of empire reshaped minority nationalism and motivated protest in a confluence of the global, the local, and the colonial.
By uniting methodologies of metropolitan and colonial history, this study will shed new light on historical questions whilst speaking to contemporary political developments in France.
Read more
PhD Supervision
I am interested in supervising postgraduate students in contemporary history and politics.