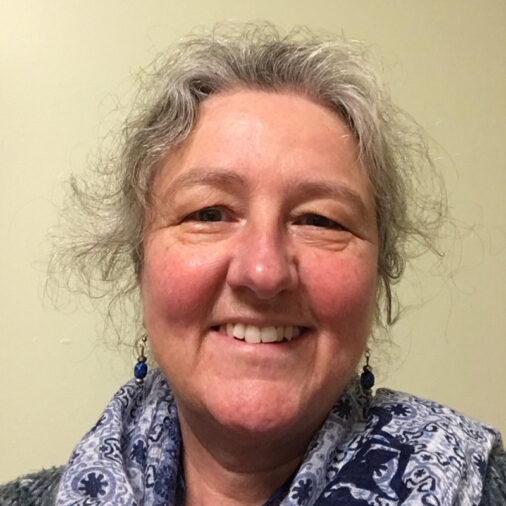 Following 12 years teaching at primary schools in the Worthing area, Caroline enjoyed 17+ years working with students training to be teachers here at the University of Chichester, sharing her passion for primary mathematics.
Since leaving at the end of December 2018 she briefly taught children in the secondary phase before taking a post at the Weald and Downland Living Museum. Here she coordinated schools' visits to the museum (when the pandemic allowed!) and thoroughly enjoyed working with the visiting children and an extensive team of amazingly dedicated volunteers.
She is now undertaking part-time maths tutoring in one of the University's partnership schools as part of the Covid catch-up scheme.
Professional
Caroline previously held membership of The Higher Education Academy; The Association of Teachers of Mathematics; and The British Society for Research into the Learning of Mathematics.
She has also been an Authority Governor for Lavant Church of England Primary school (since 2011) and undertaken various External Examiner roles whilst working for the University of Chichester.
Publications
Rickard, C. and Earle, L. (2019) Learning times-tables facts versus learning about times tables, in Mathematics Teaching 265
Rickard, C. and Earle, L. (2018) Times Tables: Children learning about multiplication facts in Curtis, F. (Ed.) Proceedings of the British Society for Research into Learning Mathematics 38 (3)
Rickard, C. and Earle, L. (2018) Division: Supporting understanding of formal written methods, in Mathematics Teaching 261
Earle, L. and Rickard, C. (2017) Formal methods for division: Evaluating the benefits of pre-teaching mathematics using a 'flipped classroom' approach in Curtis, F. (Ed.) Proceedings of the British Society for Research into Learning Mathematics 37 (2)
Rickard, C. chapter in Witt, M. (Ed) (2014) Primary Mathematics for Trainee Teachers, Sage Learning Matters
Rickard, C. (2013) Essential Primary Mathematics, Open University Press McGraw-Hill Education
Rickard, C. (2013) Subtraction: Searching for Flexibility, in Mathematics Teaching 234
Rickard, C. (2010) Algebra Homework, in Mathematics Teaching 219
Rickard, C. (2009) Do students' beliefs relating to the teaching of primary mathematics match their practices in school? in Joubert, M. (Ed) Proceedings of the British Society for Research into learning Mathematics 29(3)
Rickard, C. (2008) Developing Beliefs about the Teaching of Primary Mathematics, in Joubert, M. (Ed) Proceedings of the British Society for Research into learning Mathematics 28(2)
Rickard, C. (2008) Algebra: How is it for you? in Mathematics Teaching 206
Rickard, C. (2007) Misunderstanding of Fractions! in Mathematics Teaching 205
Rickard, C. (2007) A Salutary Tale, in Mathematics Teaching 204