Programme Leader for Dance Science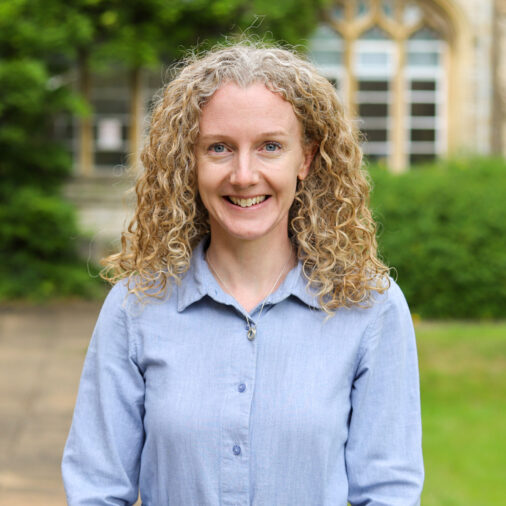 Edel has over a decade of experience as a dance teacher, lecturer, researcher and dance scientist, specialising in the application of dance science theory and research to the teaching and practice of dance, across styles, ages and settings. Her co-authored book, Safe Dance Practice: An Applied Dance Science Perspective, was published in 2015 by Human Kinetics and has been adopted as a key text on dance courses around the world. Edel has also published numerous papers and frequently presents her applied research at national and international conferences. She is on the editorial panels for peer-reviewed journals such as Frontiers in Psychology and Journal of Dance Medicine and Science.
Edel has extensive international dance teaching and lecturing experience. In 2017 she was nominated for a National Award for Inspirational Lecturer at a College, University or Conservatoire. Prior to coming to the University of Chichester, Edel was the Programme Leader of the MSc and MFA in Dance Science at Trinity Laban Conservatoire of Music and Dance (London), where she also delivered on the MA/MFA programmes, the BA Contemporary Dance and BA Musical Theatre Performance programmes and the Dance Diploma Courses. In recent years she has also taught at institutions such the Hong Kong Academy for Performing Arts (Hong Kong), University of Wyoming (USA), University of Bern (Switzerland), Beijing Dance Academy (China) and University of Limerick (Ireland).
Edel is an active representative for many international organisations, supporting the promotion of dance science education to the global dance sector. She is a long-standing member of the International Association for Dance Medicine & Science (IADMS), where she founded the Student Committee. She currently serves on the IADMS Dance Educators Committee, in the role of co-editor of the Dancers and Teachers Bulletin. She is also an Associate of Safe in Dance International (SiDI), where she is a registered Course Provider and Quality Reviewer for the Healthy Dance Practice Certificates. Additionally, Edel is one of three people in the UK that has competed the Empowering DanceTM tutor training prorgramme.
Edel is a trained Irish and Contemporary dancer. Her professional performance experience includes touring full-time with 'Riverdance the show' (1996-2001) as a lead dancer. Other performance experience includes a year with Henri Oguike's sister dance company H20, a season in the West End production of The Shaughraun (2006), and performing at the opening ceremony of the Special Olympics (Dublin, 2003).
QUALIFICATIONS / EDUCATIONAL BACKGROUND
Jose Limon Teacher Training, 2011
Higher Education Academy (HEA) Fellow, 2007
MSc Dance Science, Laban, 2005
BA Dance with Media Studies, University of Chichester, 2004
Read more