Research Associate - Occupational Performance Research Group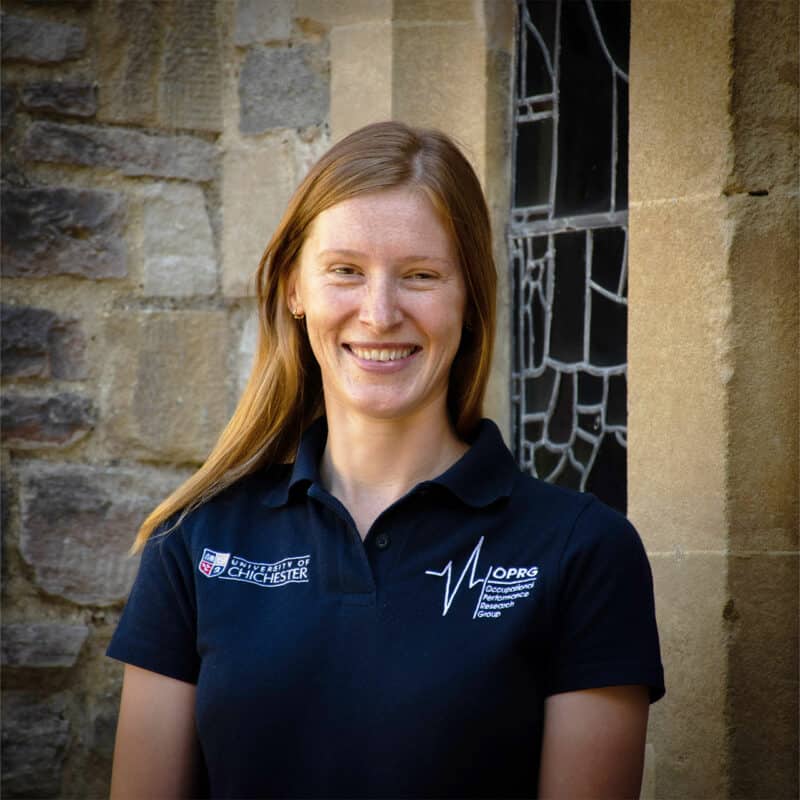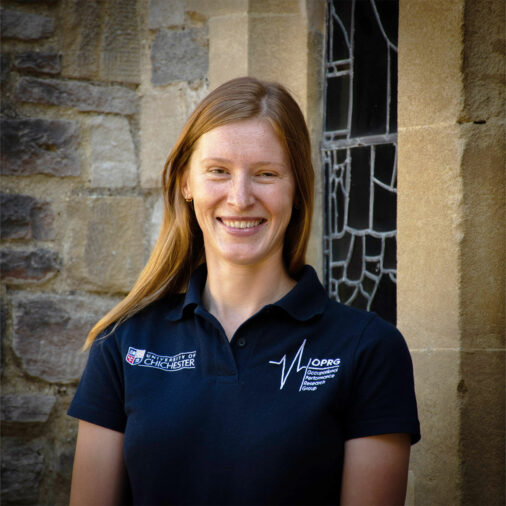 Faye Walker is a Research Associate with the Occupational Performance Research Group (OPRG) where she primarily works on the delivery of research projects for the British Army. Faye is also a BASES accredited Sport and Exercise Scientist and has gained a wide range of applied experience working with athletes and clients such as Lucozade Ribena Suntory and TomTom. Prior to joining OPRG, Faye completed her MSc at Bangor University where she worked as part of the Extremes Research Group. Her research predominately focused on investigating the effect of repeated muscle damage on the body's ability to thermoregulate in subsequent heat stress.
Professional
2012-2013 MSc Applied Sport and Exercise Science (Hons), Bangor University
2009-2012 BSc Sport Science (Hons), Bangor University
Key Publications
Dolci, A., Fortes, M.B., Walker, F.S. et al. (2015). Repeated muscle damage blunts the increase in heat strain during subsequent exercise heat stress. Eur J Appl Physiol, 115: 1577.
Research
Faye has research interests in the following areas:
Applied and occupational physiology
Extreme environments
Elite performance
Articles
Vine, C., Rue, C. A., Walker, F. S., Blacker, S. D., Myers, S. D. and Doherty, J.et al (2023) A comparison of physical performance during one- and two-person simulated casualty drags. Applied ergonomics, 110. pp. 1-5. ISSN 1872-9126 10.1016/j.apergo.2023.104001
Waldock, K. A.M., Lee, B. J., Powell, S. D., Wardle, S. L., Blacker, S. D., Myers, S. D., Maroni, T. D., Walker, F. S., Looney, D. P., Greeves, J. P. and Potter, A. W.et al (2021) Field Validation Of The Heat Strain Decision Aid During Military Load Carriage. Computers in Biology and Medicine, 134. ISSN 0010-4825 10.1016/j.compbiomed.2021.104506