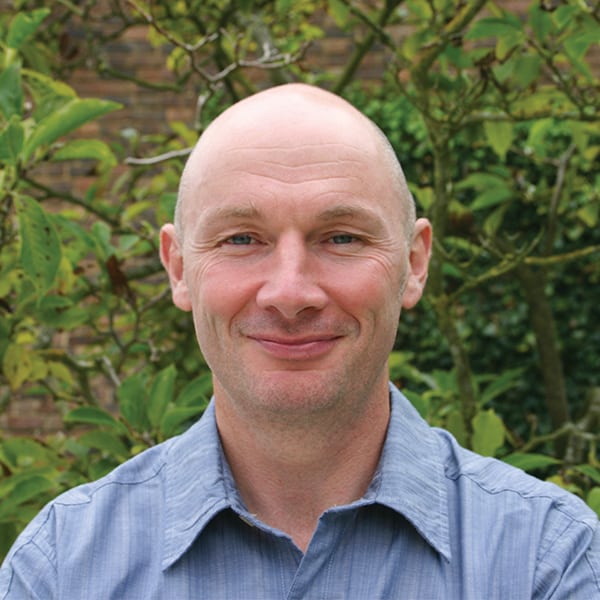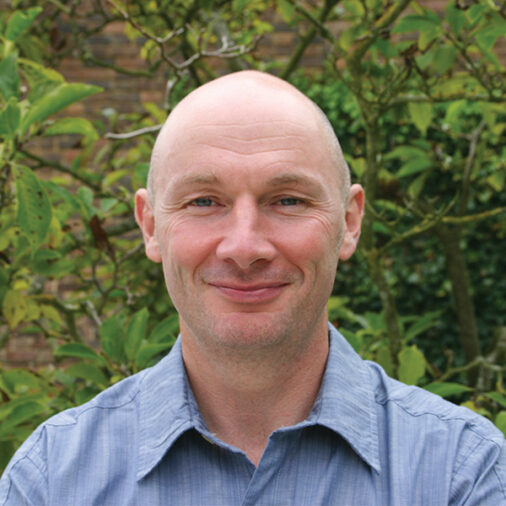 John is an experienced exercise physiologist who has worked with a range of groups from cardiac patients to elite level athletes. After leaving the Armed Forces in 1992, he completed his degree in Exercise Physiology at the West Sussex Institute of Higher Education and then went on to gain an MSc in Exercise and Nutrition Science from the University of Liverpool. The next seven years was spent working in cardiac rehabilitation in the North West of England before taking a post, teaching Sport and Exercise Science at the University of Chichester.
John is a keen athlete who regularly competes in endurance events. Each year he completes several long distance mountain bike challenges and participates in 24 hour mountain bike races. He has cycled most of the long distance bridleways in the UK and several in Europe and the USA, including the Great Divide, which is a 2,500 mile off road wilderness ride from Canada to the Mexican border. He is also a qualified mountain bike instructor.
Since moving to West Sussex he has taken up two new sports, surfing and snow-boarding. Whilst West Wittering does not have the best surf in the UK, it provides sufficient waves to keep John entertained through the long English winters.
His research interests include the assessment of autonomic function and the effects of prolonged endurance exercise, increasing performance in mountain biking and the effects of exercise on chronic health conditions.
Professional
Current Role and Responsibilities:
Teaching: Coordinate and deliver undergraduate modules for adventure education, physical education, and sport and exercise science degrees. These include human physiology, research methods and adventure education.
Research: Undertake research activities in the above areas, and supervise undergraduate research projects.
Consultancy: Income generation activities which include ongoing support to local triathletes, delivering CPD modules to cycle coaches.
Education:
1993-1996       BSc Hons Sport Science (2:1)           West Sussex Institute of Higher Education
1998-2001       MSc Exercise & Nutrition Science     University of Liverpool
Teaching:
AEL 406 Exercise and Health for Outdoor and Adventure Education
SDM 412 Fundamentals of Human Movement
AEL 500-A Adventure Education Experience
AEL 504 Research and Enquiry in Outdoor and Adventure Education
AEL 510 Expeditioning and Journeying in the Adventure Environment
AEL 514 Diving
SPL 204 Sport and Exercise in Extreme Environments
SPL 228 Independent Study in Research Methods
PSC 506 Research methods 2.
PSC 600 Dissertation
AEL 600 Dissertation
AEL 602 Environmental Exercise Physiology
Professional activities, roles and memberships:
Member of the Institute of Outdoor Learning
Key Publications
Research and scholarly output:
Langdon, S. J. & Kelly, J. (2019). Vanishing Viper: Adders are Amazing! Novel Approaches to Engage Communities with Adder Conservation. Vanishing Viper Conference.
Kelly, J. (2019). Adventure Experiences Increase Subjective Measures of Resilience in Males but not Females. 18th International Conference of European Institute for Outdoor Adventure Education and Experiential Learning.
Kelly, J. (2019). Influence of Outdoor and Adventure Activities on Subjective Measures of Resilience. Journal of Experiential Education. 42(3). 264-279.
Kelly, J., Metcalfe, J, Heaney, C. & Warke, B. (2017). Change in Subjective Measures of Resilience Following Outdoor and Adventurous Activities. Research Conference Presentation. University of Chichester.
Kelly, J. & Metcalfe, J. (2017). Measures of resilience, short term reliability and agreement. Research Conference Presentation University of Chichester.
Giles, D., Kelly, J., & Draper, N. (2016). Alterations in autonomic cardiac modulation in response to normobaric hypoxia. European Journal of Sport Science, 16(8), 1023-1031.
Delves, S., Kelly, J., Gledhill, M., & Warke, B. (2015). The effect of acclimation to the heat on the resting sweat response. 15th International Conference on Environmental Ergonomics (ICEE XV) Portsmouth, UK.
Kelly. J. & Metcalfe. J. (2015). Training Principles for Adventure Sports. In Berry. M., Lomax. J. & Hodgson C. Adventure Sports Coaching. Routledge.
Cook. M.D., Myers. S.D., Kelly J.S.M., & Willems M.E.T. (2015). Acute Post exercise Effects of Concentric and Eccentric Exercise on Glucose Tolerance. International Journal of Sport Nutrition and Exercise Metabolism. 25. 14 -19.
Cook. M.D., Myers. S.D., Kelly J.S.M., & Willems M.E.T. (2015). Effect of Level and Downhill Running on Breathing Efficiency. Sports. 3. 12-20.
Giles. D.A., Kelly. J., & Metcalfe J. (2013). Effect of acute exposure to hypoxic hypoxia on autonomic cardiovascular control. British Association of Sport and exercise Scientists. Conference Paper.
Kelly. J.S. & Metcalfe. J. (2012). Validity and reliability of body composition analysis using the Tanita BC418 –MA. Journal of Exercise Physiology. 15. 74-83.
Metcalfe. J & Kelly. J. (2012). Land based conditioning for UK based surfers. Professional Strength and Conditioning.  25. 23-28.
Metcalfe. J & Kelly. J. (2012). The effects of front and rear suspension on energy expenditure and muscle soreness during a cross-country mountain bike time trial performance. Journal of Cycle Coaching. 4. 16-20.
Kelly. J. & Potter J. (2011) Adventure education: physical exercise and health. In Berry M & Hodgson C. Adventure Education. An Introduction. Routledge.
Metcalfe. J., Atkins. S., & Kelly. J. (2011). Physiological correlates to mountain bike performance. Journal of Cycle Coaching. 4. 7-13.
Kelly. J.S., Delaney J., & Wiggins. T. (2011). Heart rate recovery from peak exercise and cardiac autonomic control in male coronary heart disease patients. Journal of Exercise Physiology. 14: 64-74.
Kelly, J.S., Metcalfe, J., & Birch, M. (2011). The effect of cold water habituation on breath hold time and manual dexterity. BASES supplement abstracts, Journal of Sports Sciences, 29:sup2, S1- S132
Research
Research Interests:
Interested in the effects of outdoor, and adventure experiences on human health. Use of Heart Rate Variability in the assessment of cardiovascular reactivity to stress. Currently working on assessing changes in resilience resulting from exposure to adventure.
Research Examinations:
Consultancy:
I maintain strong links with local triathlon clubs. Ongoing performance support through S