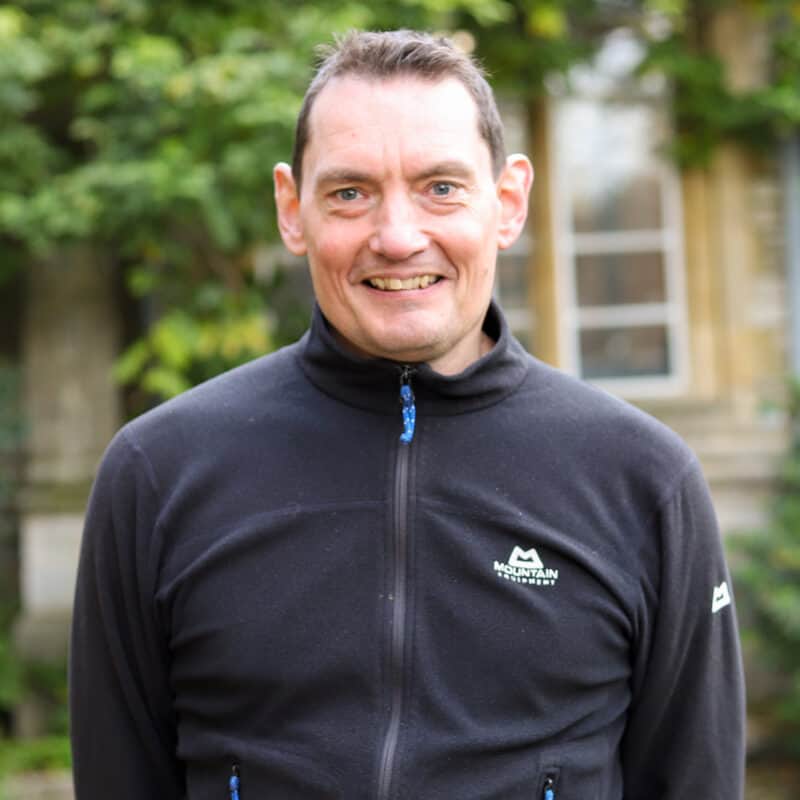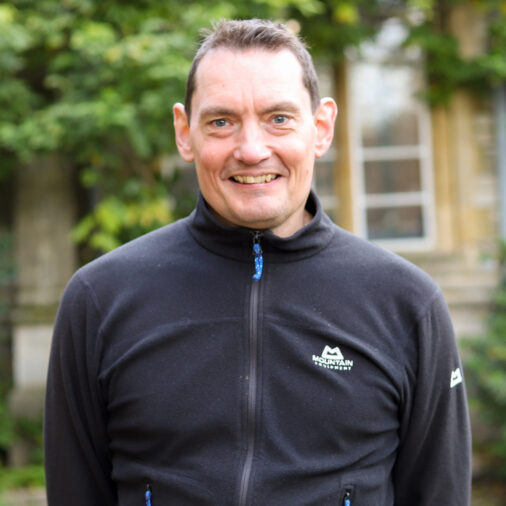 Matt joined the school of Physical Education in 2003 after teaching in schools for ten years. He is a senior lecturer who teaches predominantly on the Adventure Education programme but also enjoys contributing to some of the Physical Education modules.
Having an interest in outdoor and adventurous activities from an early age he took the decision to study Outdoor Education and Environmental science at Manchester Metropolitan University. After graduating, Matt taught science in Staffordshire where he could be close to the crags of the Peak District and the rivers of North Wales.
Whilst at school, Matt took the opportunity to develop Outdoor and Adventure Education for pupils including rock climbing, mountain walking, orienteering, white water kayaking and camping.
Matt took advantage of weekends and holidays to pursue his passion for the outdoors by working towards further qualifications and planning trips to adventurous destinations such as Nepal and Canada.
Matt is a British Canoe Union level 5 coach inland who enjoys contributing to continuing coach education for the B.C.U. His interest in white water rivers was put to good use in the British Canoe Union Canoe and Kayak Handbook where he wrote the Chapter on reading White Water.
Articles
Christian, E., Hodgson, C. I., Berry, M. and Kearney, P. E.et al (2019) It's not what, but where: how the accentuated features of the adventure sports coaching environment promote the development of sophisticated epistemic beliefs. Journal of Adventure Education and Outdoor Learning, 20 (1). pp. 68-80. ISSN 1472-9679 10.1080/14729679.2019.1598879
Christian, E., Berry, M. and Kearney, P. E. (2017) The identity, epistemology and developmental experiences of high-level adventure sports coaches. Journal of Adventure Education and Outdoor Learning, 17 (4). pp. 353-366. ISSN 1472-9679 10.1080/14729679.2017.1341326
Conference or Workshop Items
Christian, E. and Berry, M. (2016) 'Crafting knowledge' – The learning journey of the coach. In: Coaching Chaos - making sense of the Coach's Learning Journey: British Canoeing Coaching Conference, 20 November 2016, Eastwood Hall, Nottinghamshire.
Books
Berry, M., Lomax, J. and Hodgson, C. I. (2015) Adventure Sports Coaching. Routledge. ISBN 9780415746021