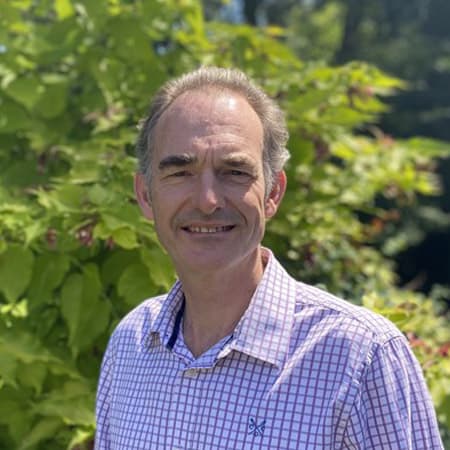 Ian MacTavish is the Finance Direct and Chief Accounting Officer of Gavi and COVAX.
GAVI, officially Gavi, the Vaccine Alliance is a public–private global health partnership with the goal of increasing access to immunization in poor countries. Gavi helps vaccinate almost half the world's children against infectious diseases.
COVAX, is a worldwide initiative aimed at equitable access to COVID-19 vaccines directed by the GAVI vaccine alliance, the Coalition for Epidemic Preparedness Innovations, and the World Health Organization. COVAX has provided over 1 billion doses of COVID vaccines to the poorest countries in its first year of operation.
As a Chartered Management Accountant for over 25 years, Ian has spent his career working in the UK's largest blue chip organisations (Unilever and AstraZeneca) and more recently working in two of the world's largest International NGOs (Save the Children and now Gavi).
Ian's particular experience and interest lies in applying commercial excellence and innovation to driving organisation goals with focus on Global Health.
Born in Reading, Ian has a degree in Geography from the University of Cambridge (Jesus College), is a Fellow of the Chartered Institute of Management Accountants and a Fellow of the Royal Geographical Society. He currently lives in Geneva, Switzerland.
Ian joined the Board of Governors in January 2020 and is a member of the Finance & Resources Committee and Remuneration Committee.