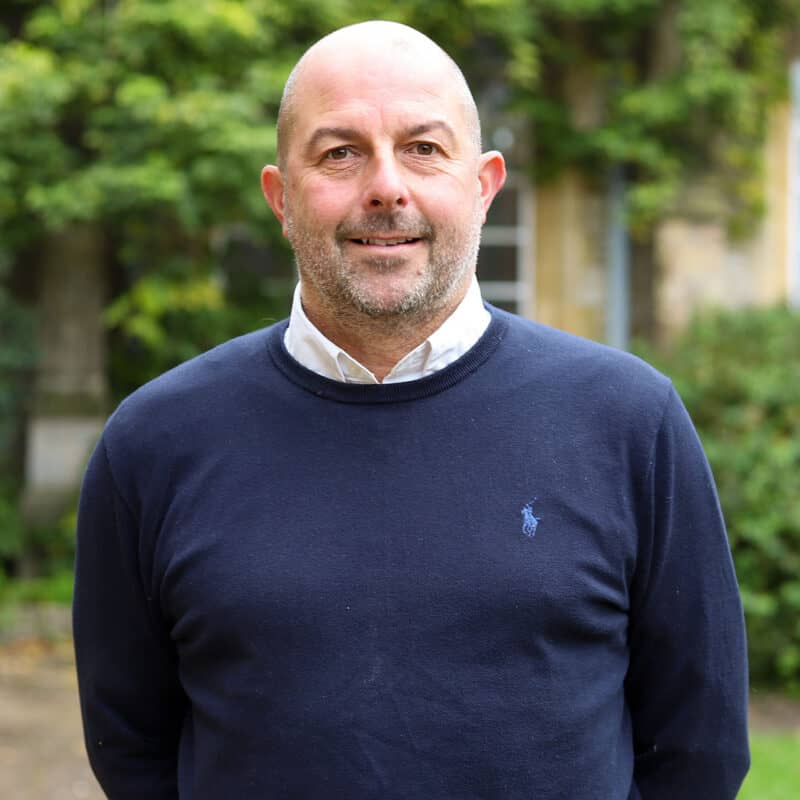 Neal's current research direction examines the biomechanics of non-linear motion in sports. Neal's other research interests involve the biomechanics of racket sports, and the analysis of kicking actions. Neal lectures on both the undergraduate programme, and the postgraduate masters programme, in addition to supervising postgraduate research students. He is also active in providing sports science support work to athletes from a variety of different sports, including Elite Divers and Cricket bowlers.
Education
1993 BSc. (Hons) Sport and Exercise Science. Liverpool John Moores University
1994 MSc Ergonomics. Loughborough University.
1999 Ph.D. Sport Biomechanics 'Biomechanical analysis of non-linear motion in soccer'. University of Southampton.
Current Teaching
For the current academic year, I will be responsible for the following modules:
Sports Injury and Prevention (SPL214)
Biomechanical Techniques (SPL302)
MSc Ergonomics in sport and exercise
Neal teaches on Introduction to Sports Biomechanics (SPL112), Anatomy and Kinesiology and MSc Tissue Mechanics.
Administration
Neal is the Field Leader for Sport and Exercise Biomechanics and Research Methods.
External Examining
Teesside University – BSc and MSc courses
Portsmouth University – BSc and MSc courses
Research Interests
Neal's has research interests in the following areas:
Non-linear movement analysis
Biomechanics of soccer and racket sports
Footwear design and Ergonomics
Research Supervision
Neal currently supervises 2 PhD Candidates
Membership
British Association of Sport and Exercise Sciences
Key Publications
Smith, N., Dyson, R., and Hale, T. (2001) Effects of sole configuration on ground reaction forces measured on natural turf during soccer-specific actions. In: Science and Football IV (Eds W.Spinks and T.Reilly). F&N Spon. London.
Bardsley, S., Smith, N., and Dyson, R. (2001) Effect of ice and heat application upon relative reported acute anterior shinsplint pain and jogging heel impact force. In : Proceedings of International Society of Biomechanics XVIII Congress. Eds R. Muller, H. Gerber, A. Stacoff. Interrepro AG, Munchenstein, Switzerland.p 118.
Westwood, E., Smith, N., and Dyson, R. (2001) Comparison of the influence of three types of military boot insole upon the force and loading rates experienced in drop jump landing. In: Proceedings of International Society for Biomechanics in Sport.
Worsfold, P. , Smith, N., Dyson, R. (2002). Foot movement patterns during the golf swing. Conference presentation to the World Scientific Congress of Golf, St Andrews, 2002
Smith, N., Dyson, R., and Hale, T. (2002) The effects of sole configuration on ground reaction force measured on natural turf during soccer specific actions; In Spinks, W. (ed.), Science and football IV , London, Routledge, 2002, p.44-49
Brice, P., Smith, N. and Dyson, R. (2004) Frequency of curvilinear motion during competitive soccer play. Communication to the Fourth World Congress of Science and Football V . In: Journal of Sports Sciences. 22 (6). p504.
Smith, N., Dyson, R. and Janaway, L. (2004) GRF measures when running and jogging in soccer boots and soccer training shoes on a natural turf surface. Sports Engineering. 7. 159-167
Worsfold, P., Smith, N. & Dyson, R. (2006) Force generation at the golf shoe sole to grass turf interface occurring with alternative spike designs. In:  Proceedings of International Society for Biomechanics in Sport XIX Congress. Ed. H, Schwameder, G. Strutzenburger, V. Fastenbauer, S.Lindinger, E.Muller. Salzburg
McMorris, T., Swain, J., Lauder, M.A., Smith, N. and Kelly, J. (2006) Warm-up prior to undertaking a psychomotor task: does it aid performance? Journal of Sports Medicine and Physical Fitness. 46; 328-34
Smith, N., Dyson, R., Hale, T. and Janaway, L. (2006) Contributions of the inside and outside leg to maintenance of curvilinear motion on a natural turf surface. Gait and Posture. 24.  453-458
Worsfold, P., Smith, N. & Dyson, R. (2007) Modern golf shoe traction properties on grass. Journal of Turfgrass and sports surface science. 82. 19-30
Brice, P., Smith, N. & Dyson, R. (2007) Movements patterns of body segments during curved running in soccer players. In: VIth World Congress on Science and Football. Journal of Sports Science and Medicine. 6 (10). 45
Worsfold, P., Smith, N., Dyson, R. (2008). Weight Transfer Time Moderation by Golf Handicap. Science and Golf V. Proceedings of the World Congress of Golf. Ed. Crews, D and Lutz, R. pp7
Brice P., Smith, N., Dyson, R., (2008). Curved running in soccer: Kinematic differences between the inside and outside limbs. Proceedings of International Society for Biomechanics in Sports. p624-627
Shorter, K., Smith, N., Dyson, R. (2008). Kinetic and kinematic changes associated with altering heel height during cricket medium-fast cricket bowling. Proceedings of International Society for Biomechanics in Sports. p. 279.
Worsfold, P., Smith, N.A., Dyson, R.J. (2008). Low handicap golfers generate more torque at the shoe-natural grass interface when using a driver. Journal of Sport Science and Medicine, 7, 408 -414
Worsfold, P., Smith, N.A., and Dyson, R. (2007) A comparison of golf shoe designs highlights greater ground reaction forces with shorter irons. Journal of Sports Science and Medicine,  6, 484- 489
Smith, N., Alderson, J.A., Sweeney, M. and Elliott, B. (2008) Power flow through the swinging limb during an instep kick in soccer. In: Proceedings of International Society for Biomechanics in Sports. p 541
Articles
Book Sections
Conference or Workshop Items
Theses