Rachel's research consists of two distinct, but related, strands. Her studio based work involves an intense focus on material and process as the starting point in an investigation of place and bodily experience.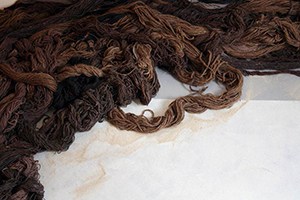 Consciously tactile processes such as weaving are used to create garment-type objects (shoes and, most recently, gloves) which are then worn in specific locations.
The sculptural objects are manipulated through their contact with the body and through interaction with the place that they are worn in, coming to embody a lived 'moment' in which layers of memory, personal history and physical engagement with place come together.
The themes of place and narrative which arise from this work are also central to the socially engaged art projects that Rachel has been involved in over many years.
During 2014-15, Rachel worked as lead artist with the Pallant House Gallery Creative Team on the Graylingwell Heritage Project, a community arts and heritage project which aimed to explore the cultural and social history of the former asylum and to reflect the experiences of current patients and those in the community.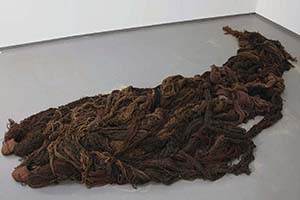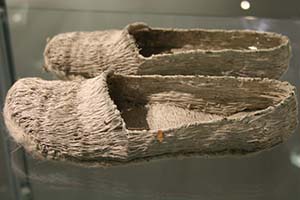 Since 2008 Rachel has worked with partner organisations to set up a range of external projects for Fine Art students at The University of Chichester.
She is now engaged in creating research outcomes from this work focusing particularly on the meaning and value of making in a socially engaged art context.
During 2014-2015 Rachel worked with Laura Kidner from the Otter Gallery to support a Graduate On project, with a focus on arts, mental health and wellbeing.
Collaborating with Coastal West Sussex Mind, the project 'Art in Mind' has concluded with an exhibition of participants' work. The project was supported with funds from RFF.
​Rachel is a member and studio holder at Art Space Portsmouth, participating in community events and Open Studio days. Rachel regularly delivers conference papers, most recently: Published peer reviewed paper: 'Making Stories', published in Plymouth College of Art e-journal 'Making Futures 3', July 2014.