"Don't be afraid to take sideways steps in your career!"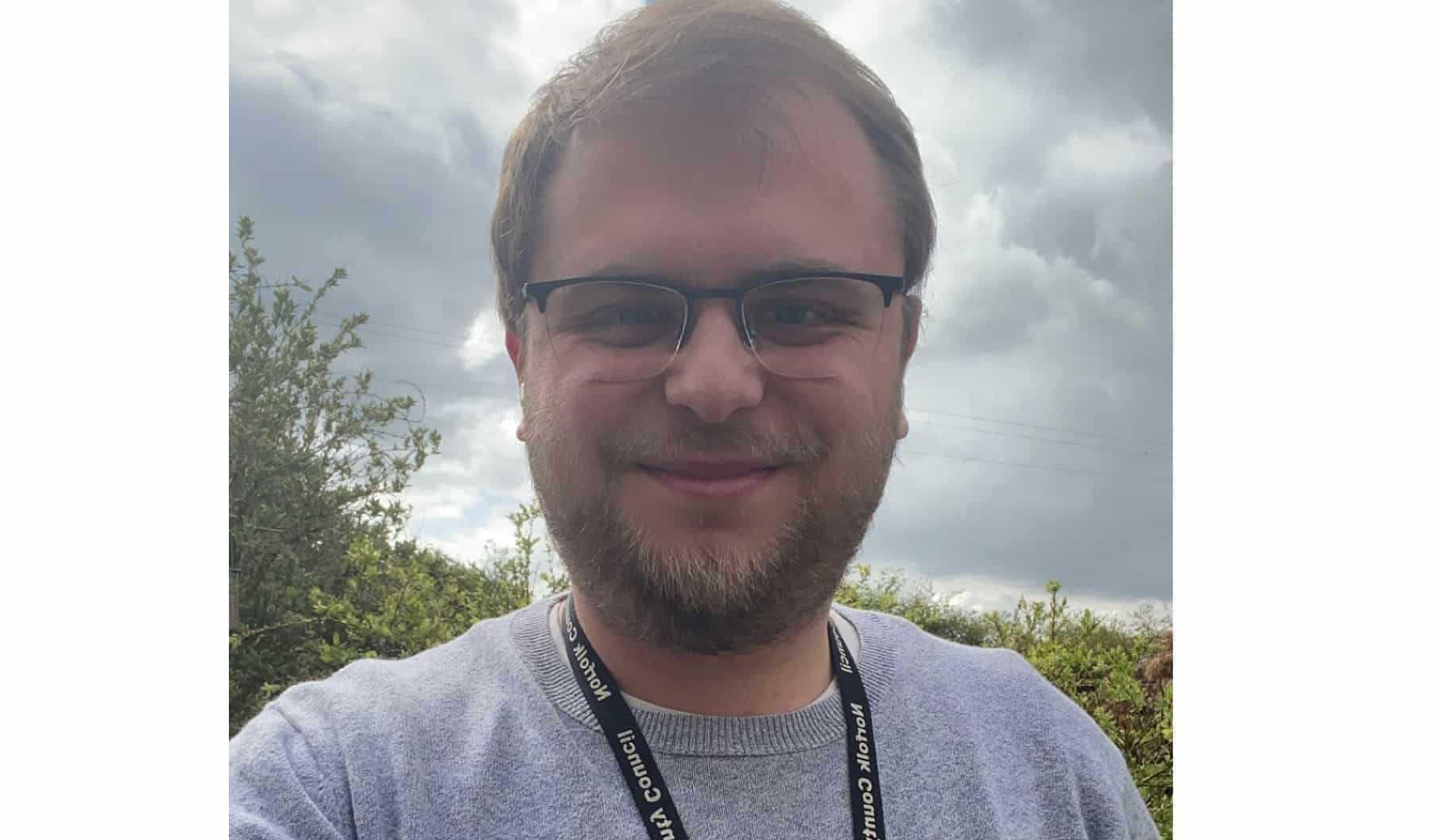 I left Norfolk for Chichester 10 years ago in September 2011 and remember the day so clearly. The next three years went so quickly (I know everyone says that), but it really did. Before I knew it, I was being picked up to be taken back to Norfolk and the sudden realisation of… what now?
____
During my time on the BSc Psychology course, I got the opportunity to experience some various careers in Psychology and from these experiences I knew that the Clinical route was not for me. I really loved Organisational / Workplace Psychology and knew that this was an area I wanted to explore further.
When I returned home, I did not know where to start and I also didn't know how to drive – which living in the rural countryside is an issue – so I took a job in a brand new Morrisons store in my local town to earn money. I loved my time in retail, and within 5 months, I went from being an Assistant to a Team Manager until I left in 2018. I moved around to different areas and by moving around the store, I got to learn different business and management skills that I have still with me today and use in my current role. While at the store, although I enjoyed my role, I knew that it wasn't the career I wanted. I was invited to work in the People (HR) office, and I really enjoyed my time in there – helping other managers in their management skills and providing them with advice and guidance around employment relations (ER) issues.
After a conversation with my People Manager, I enrolled on a MSc Human Resources Management (with CIPD accreditation) course with the Open University and studied part-time over the next three years (2016-2019). Throughout the course I got to bring my HR theory, psychology background and my management work experience together and my dissertation drew on all three. My dissertation focused on Emotional Intelligence, Mental Health First Aid, and investigated how its implementation within a Public Sector organisation would be received by managers. I also outlined the potential advantages and barriers to implementation and provided costed recommendations.
I got my first official HR job in 2018 when I worked for Norfolk Constabulary. It was a big decision to leave Morrisons on a permanent contract for a fixed-term contract but for me, it was a risk worth taking. I left in 2019 when the post finished and worked for the University of East Anglia, on another fixed-term contract. I left this later in the same year and went from being a HR Assistant to an Assistant HR Adviser with Norfolk County Council, again on another fixed-term contract. By this point I was starting to think, when will this cycle of fixed-term contracts ever end. In March 2020, the COVID-19 pandemic hit the UK and we were plunged into working from home. Due to a re-organisation of the work we were doing, and how we are doing it (MS Teams is now my new best friend…) this created an opportunity to progress, and in July 2020 I became a permanent HR Adviser specialising in Employment Relations.
I advise line managers with effective solutions to their people management issues. I have a wide, varied and at-times heavy caseload which includes absence management (including ill-health retirement cases), safeguarding, disciplinary cases, performance management. I advise managers on the appropriate processes and outcomes to the issues, which can include dismissal. By also being a former-manager, I know from their perspective how hard some of these discussions can be and offer support using my own personal experiences.
I have to keep up with the latest employment law changes and I also keep a tabs on the latest research in Organisational Psychology – being a member of the CIPD and BPS has massive advantages here. I use the research to bring different perspectives to people management and in a time of massive changes we currently find ourselves in, this is now more important than ever.
Writing this has helped me reflect on my career thus far, and when I think back to when I left University, I believed that when I chose a career, the career path was to move in an upward trajectory – constantly moving up after a period of time. However, very few careers fall like this and my biggest learning curve is that you sometimes have to take sideways steps to be able to move up. I managed to get my Assistant HR Adviser role because I showed a breadth of experience at entry level, as each organisation wanted something different from their entry level roles.
Therefore, one piece of advice I can give is don't be afraid to take sideways steps in your career, and if you can afford to take the risk, don't discount fixed term / temporary contracts as they may lead to other opportunities. Also, in the world of work we now find ourselves in, search wider afield than your current location for work opportunities as you don't necessarily need to live in that geographical location to work for the organisation – for example, in the wider HR team we now have employees working in Essex and Yorkshire.
If you wish to connect, know more, or have a chat about HR, please do reach out via LinkedIn.
Nathan Everitt, BSc (Hons) Psychology graduate