My Degree Apprenticeship Experience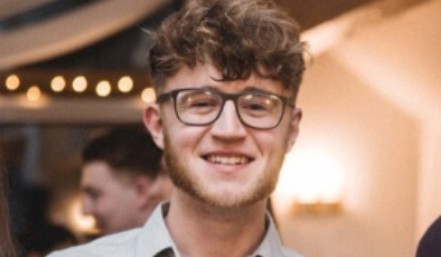 My name is Jacob, I'm 23 years old and I live in Chichester. I currently work for digital marketing agency called boxChilli. I am currently studying digital marketing at the University of Chichester.
How did you discover this apprenticeship?
I discovered this apprenticeship when I was looking online for a level 4 Digital Marketing apprenticeship and decided it was the right option for me.
Why did you choose to do a degree apprenticeship?
I chose to do the degree apprenticeship as I always wanted to go to university, however I also enjoyed working and I had a strong job. The degree apprenticeship worked perfectly for this as it balances the two well.
What does a typical day look like for you at university and at work?
A typical day at work looks like this: I start by catching up and replying to new emails. The day will then usually follow with an internal marketing team meeting, in order to update each other which where we're at with certain projects. For the rest of the day, it will be a mixture of client meetings, researching new keywords and trends for my clients and analysing and optimising current client campaigns and website content.
At University, a typical day will consist of two lectures, one in the morning and one in the afternoon. This will often be followed by an extra 30 minutes to an hour, to discuss assignments further with lecturers.
How do you use the knowledge learnt from your degree into your apprenticeship?
It's allowed to me to better understand my own personal goals and areas that need improvement. It's also helped me to improve my research skills and how I structure formal documents.
What would be your best advice to anyone thinking of doing a degree apprenticeship?
Think of the benefits of doing it. You build valuable work experience, get paid and get a degree at the same time! On top of that, the assignments and workload are easy to manage alongside work, due to the fact they're spread out over 4 years instead of 3.
Jacob Turrell, BSc (Hons) Digital Marketing Degree Apprentice