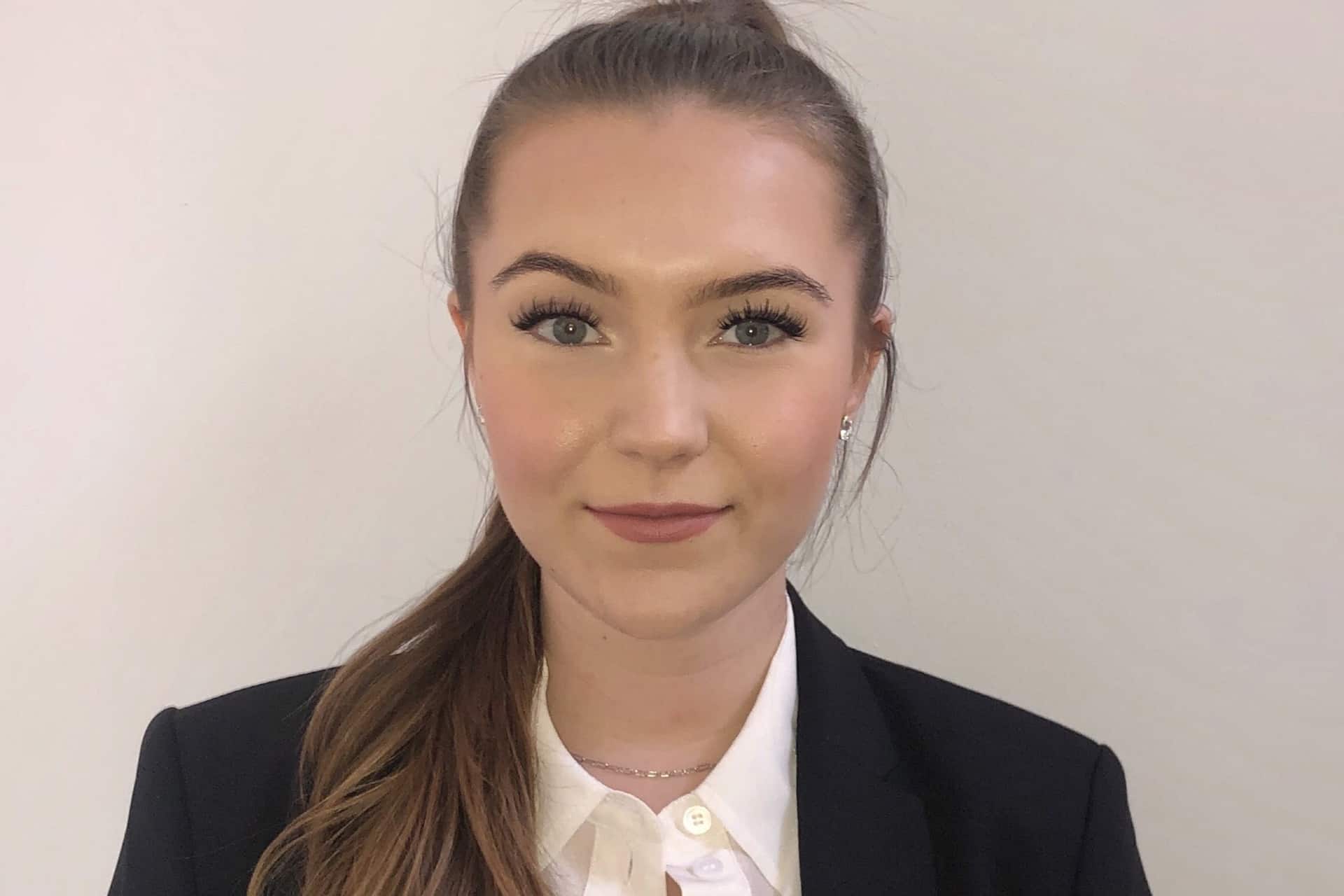 Why did you choose to study Law at the University of Chichester?
To study law at university has always been an unrivalled desire of mine. The summer before I started my LLB Law degree at the University of Chichester I was unsure as to whether to commence my academic journey straight away, following the completion of my A-levels. Still being unsure about my options for the following year, in the summer I met with a previous A-level lecturer who expressed that the University of Chichester is to commence their first law degree and that the course programme leader and senior lecturer would be another previous A-level lecturer of mine: Dr. Amy Elkington. I later gave in my application, through clearing, to the University's LLB Law programme and was later interviewed; I was immediately blown away by the seemingly endless possibilities that the University could offer me. Thankfully, I was given an unconditional offer – to which, needless to say, I instantaneously accepted.
_________
I was immediately blown away by the seemingly endless possibilities that the University could offer me.
What has been the best thing so far about your degree?
Undoubtably, the best parts of my degree are the lecturers, class size, and course content. The law lecturers are continuously supportive and go very much above and beyond for all students. As a consequence of being the first LLB Law cohort, we have a small class – this, intern allows constant 1:1 student-teacher communication and a sense of individuality that, I believe, would not be as readily available at other universities. As someone passionate about their chosen subject, I adore the course content; we constantly explore a wide range of legal content and can manifest our ideas and opinions on the matter.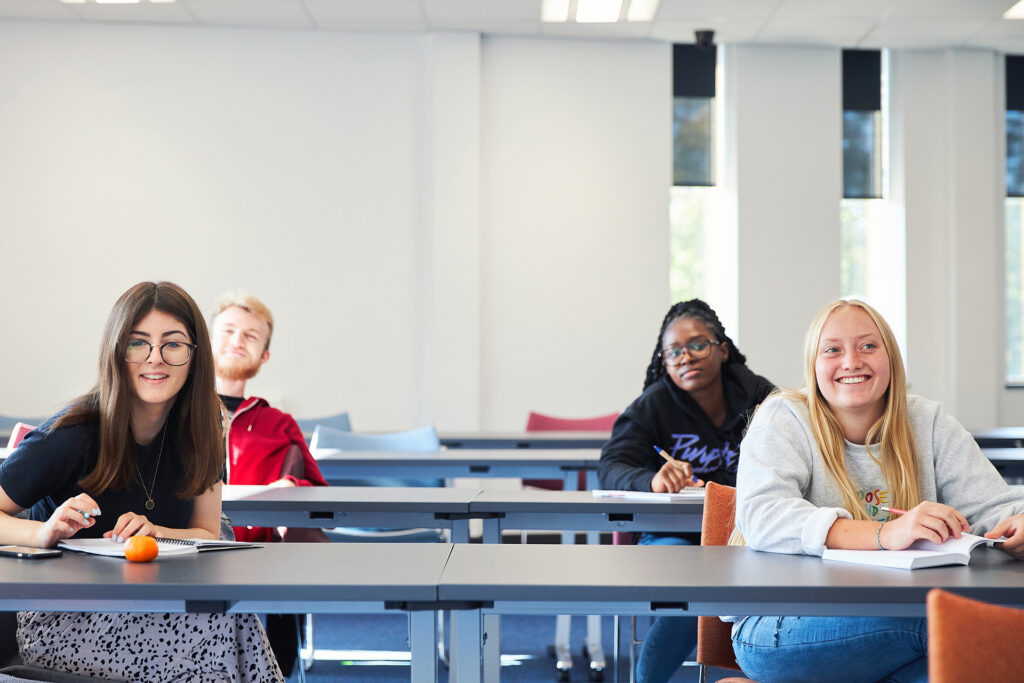 Students taking notes in a seminar
What has been the most challenging aspect of your degree?
The most challenging aspect of the degree, in my opinion, is the sheer amount of complex reading that has to be completed on a weekly, if not daily, basis. This, however, is true for all law degrees; by nature, the law is complex and is constantly proliferating. Arguably, this is what makes the law abundantly interesting to study.
You have spent this summer undertaking legal work experience placements.  How did the University help you in securing these placements?
George Ide
During the summer I was lucky enough to undertake legal work experience with George Ide Solicitors. During the seven days I was in the office I had the privilege to engage with and complete work alongside the very welcoming solicitors at George Ide in a multitude of fascinating areas of law. Such areas included private client, personal injury, residential property, commercial property, and corporate law. Throughout my placement, I attended client meetings, communicated directly to clients, drafted legal papers, and completed and reviewed legal documents among other things. I thoroughly enjoyed my experience at George Ide and believe it has aided in preparing me for my future studies and legal career.
I first approached George Ide when two of their solicitors attended the University's annual careers fair last June. I expressed my interest in being a solicitor, and my particular interest in personal injury. George Ide also sponsors the University's 'Law Student of the Year' awards to which I was the recipient for two years running. I believe the University's relationship with the firm aided me in securing my summer work placement.
_________
I believe the University's relationship with the firm aided me in securing my summer work placement.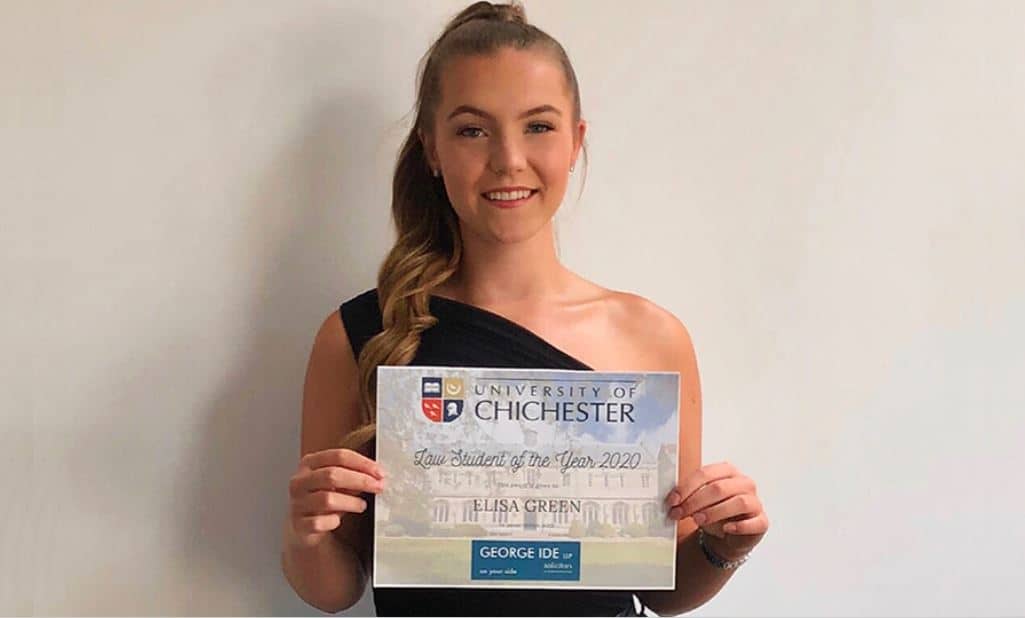 Eliza Green with Law Student of the Year 2020 award
Pallant Chambers
After meeting and conversing with a barrister from Pallant Chambers at the University's legal careers fair, I decided to apply for their mini-pupillage summer work placement and luckily enough was accepted. During my three-day mini-pupillage, I attended a virtual hearing concerning a landlord and tenant issue, a client conference in family finance law, as well as completing independent work tasks. These tasks included, but were not limited to, completing legal research for a complex case on trusts and answered questions regarding an ambiguous Will. This experience was very insightful yet challenging. As a consequence, I was able to explore areas of law I had not yet learnt and was able to develop my problem solving skills.
Forage
The law department at the University has been very supportive with helping students obtain legal work experience mid-pandemic – at a time where legal work placements appear to be virtually non-existent. However, the University made us aware of online self-paced legal virtual experience programmes with Forage. I was, therefore, able to complete a virtual experience programme with Linklaters through Forage. This legal experience programme allowed me to explore the depths of commercial law by completing various legal trainee solicitor-style tasks. Such tasks included, but were not limited to, business development, project management, legal research, and client communication with the aim of a legally successful joint venture between a consortium of banks.
Written by Elisa Green, LLB (Hons) Law student