My Psychology degree experience and where I am now!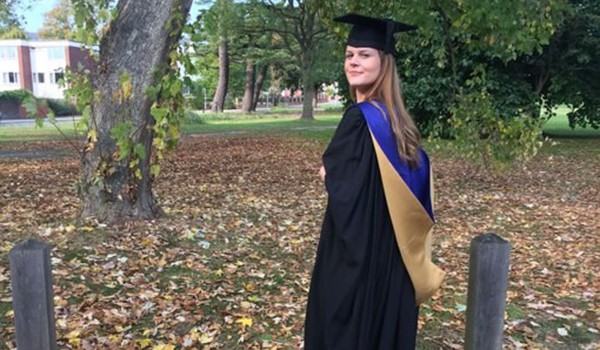 I am a University of Chichester (BSc) Psychology graduate who attended between 2013-2016. I grew up in London and never left before attending Chichester, which I can say was one of my best decisions.
_________
The beautiful campus with the old buildings with their incredible history, the beautiful green land that surrounds the campus and the wonderful community feeling that the university offered is just some of the reasons I believe this was my best decision.
Most importantly, the support I received felt so individualised and the lecturers and psychology department were so very passionate about supporting students and getting you through the course – I will always remember these lecturers and the incredible support I received as a student here.
My fondest memory was being able to work alongside such wonderful psychology lecturers where you could express yourself and be encouraged to peruse your passions with their full support and belief.
Since graduating from the University of Chichester I have gained clinical experience and completed a MSc.
My clinical experience was:
Therapeutic Care work with children and adolescents in an inpatient setting who had a primary diagnosis of an eating disorder.
Health care assistant work with adults/older adults in a psychiatric intensive care unit.
Clinical support work in an orthopaedic hospital based in the outpatient's department while studying for my MSc.
Academic experience:
I completed a MSc in Neuroscience and undertook a specialised module in Psychiatric Genetics at King's College London, Institute of Psychology, Psychiatry and Neuroscience.
The masters allowed me to complete two projects with different academic groups and NHS trusts and write a paper for publication.
I have honorary research links with the Maudsley and Springfield mental health NHS hospitals, which allows me to continue to have input in the research process for a range of mental health projects.
Current role:
I now work as a clinical researcher for the Mental Health Research Delivery Team at the Warneford Hospital as part of Oxford NHS Health Foundation Trust. Currently, I embed research studies into Improving Access to Psychological Therapies (IAPT) services across Oxfordshire and Buckinghamshire and meet recruitment targets for a range of research projects.
Future:
I have an interest in completing a Ph.D. in a psychiatry-based topic.
I have sat admission (UKCAT) exams to apply to the graduate program to medicine.
Danielle Dunnett, BSc (Hons) Psychology graduate