Overview
This MA Performance Dance degree is led by Mapdance company Artistic Director Yael Flexer. The course operates as a professional performance programme.
This course is ideal for recent graduates or a dance artists who wish to extend their technical and performance skills after completing a recognised BA degree.
This degree is an opportunity to work with internationally established and up-and-coming choreographers, reflect on your professional practice and prior training, and complete an intensive technical training through a variety of contemporary techniques, Pilates, contact improvisation and ballet. Working intensively with international guest choreographers, you will develop your technical and performance skills and deepen your understanding of the creative process through experiencing varied choreographic methodologies and artistic approaches.
Mapdance operates as a professional company with daily technique classes and rehearsals. You will tour nationally and internationally during your studies, performing with the company and offering educational workshops from mid-February until May. You will deepen your understanding of your professional skills through practice, research and scholarship and learn to articulate what you do in written and spoken form.
The 2022/23 repertory included works by Seeta Patel, Kay Crook and Luke Brown as well as the re-staging of Gary Clarke's piece 'On Your Marks'
There are opportunities to engage with cutting edge research into interactive technologies and to market yourself professionally as an artist using DVD and website technologies.
On this course you will:
Learn from guest lecturers including included practitioners and curators all working at the edges of dance research.
Have opportunities to engage in cutting-edge research with interactive technologies.
Attend presentations by visiting artists and researchers.
Have opportunities to market yourself professionally as an artist using DVD and website technologies.
The Course
What you will study
This course is made up of modules. You will study the core module Repertory, and Techniques for Performance on both the MA and postgraduate diploma study pathways, as well as one optional module. To complete the MA you will also study the core Dissertation module. 
Only a selection of optional modules will run each year. We will confirm the modules available during induction week. 
This list is indicative and subject to change.
Artist As Producer
You will undertake initial research into a range of contemporary dance and performance related platforms, festivals, projects and artist-development schemes both within the UK and in European or international contexts. You will develop an articulation of your work and practice through the development of a website resource that includes a distinctive artist's 'statement'.
Body in Site
In this module, you will consider approaches to, and the implications of, site-dance. A range of site-specific dance, movement installation, perambulatory performance and durational approaches will be explored through practical experiments and theoretical study. the module will explore how the moving body relates to site and will explore a range of socio-political and cultural theory through which body-site relationships can be considered.
Developing Dance Practice
You will explore strategies for developing dance practitioner processes, working practices, and creative and organisational methods specific to a work-based context. You will explore a practice of your choice and engage with tutorials either in person or remotely.
New Media and Performance Practices
This module explores the relationship between new medias and dance performance practices. Using various software programs in tutor-facilitated sessions, you will practically explore the programs for use either as a creative medium or for documentation/dissemination purposes and will practice their skills through exercises using the software. You will also develop your practical skills with the software through the design and production of either a creative work using digital media, a documentation package suitable to the work you choose to document, or other means of disseminating research via digital interfaces such as Internet.
Pedagogical Approaches
Through a combination of lectures, seminars and practical tasks, you will analyse, deconstruct and reconstruct technical exercises and phrases in order to build a critical base of teaching material. Planning, phrase construction and giving corrections will be explored in the context of somatic development and consideration of issues relating to health and safety. You will also be expected to undertake critical analysis and evaluation of professional dance classes. You will be introduced to lesson planning, devising schemes of work appropriate to different teaching situations such as primary and secondary syllabus work, special needs and working with the elderly and community-based groups.
Philosophy and Aesthetics
In this theoretical module you will explore how knowledge about dance is rooted in philosophical and aesthetic ideologies, from both historicised and contemporary perspectives. You will look through a wide lens at dance and its evolving beliefs, with the main focus on dance as art, and contemporary dance.
Repertory
This practical module is an opportunity to work on the creation or re-staging of a repertoire work.
Dancing in the construction or reconstruction of a work of repertory provides you with opportunities to extend creative practical skills in dance performance. You will apply your choreographic knowledge and performance skills to devising and problem-solving within select frameworks linked to research processes (practical and contextual) underpinning the repertory.
You will engage with choreographic devising and performance as an independent group or as part of the MA company MapDance.
To study this module you must also select Techniques for Performance.
Scientific Principles of Dance Practice
You will use a combination of lectures, seminars, practical workshops and independent exploratory tasks to examine interrelated theories from motor learning and control, physiological training principles, psychological approaches to dance practice and embodied perception. You will consider how to apply these principles to advance and enhance dance practice.
Techniques for Performance
This module will include daily technical training to develop your interpretive and presentational skills in preparation for performance. You will explore motion complexity, qualitative interpretation, musicality, alignment, flexibility, core strength, and stamina as you develop the technical skills you will need as a professional dancer.
Teaching and Assessment
How you will learn
You will study through theoretical and practical workshops, lecturers, seminars and rehearsals.
You will be assessed through a range of assignments depending on which study route you choose.
Assessment on the MA performers route is based on three core modules:
Repertory (60 credits)
Techniques for Performance (30 credits)
Dissertation (60 credits)
Assessment on the postgraduate diploma performers route is based on two core modules:
Repertory (60 credits)
Techniques for Performance (30 credits)
You will also choose one optional module worth 30 credits on each pathway.
Your performance assessments will be continuous and process based. The Repertory module is continuously assessed with marks given by guest choreographers during the creation process as well as marks given by both Artistic Directors in rehearsal and on tour assessing both process and performance.
Will
MA Performance: Dance
"Undertaking my MA was a huge learning experience in what company life would entail. From the creative side, working with new choreographers, to teaching workshops around the country to different ages and abilities. Touring in the UK and Israel allowed me to understand how to look after my body on tour, making professional life easier."
Facilities
Rehearse and perform in practical spaces
You will perform in an Arts Council funded Dance Theatre Space and rehearse in four superb dance studios, the large gymnasium and two sprung-floor spaces. You will also be able to take advantage of a programme of dance company performances, workshops and events supported by Arts Council funding. 
Dance Studios and Rehearsal Spaces
Exercise Laboratory Facilities
Past graduates
Hear from our students
Hannah Marshall
2010 graduate
"On graduating from mapdance I moved back to the North East and began working at Dance City teaching community classes and working on the Ticket Office. Over the years I've also taught and choreographed for YDT, Dance City CAT, Big Dance and on many other projects. I have also performed for Neville Campbell, Dansformation and in the Millionth Runner Ceremony to name a few. Over the past 6 years I have also been developing my work as a producer delivering a scratch platform called FRESH North East. A highlight was also being part of a cohort of North East artist to travel to the Eastern Cape in South Africa to collaborate with local artists to create and perform. Currently I teach classical ballet, contemporary and creative for the Dance City CAT as well as run the CAT Health and Wellbeing programme. I also co-direct a dance producing company called Moving Art Management delivering different cultural projects."
Eva Escrich Gonzalez
Student
"MapDance has been a chance to take time to evaluate what it is to be a performer. The programme provides an environment that lets you focus on your own dance development. The extensive physical training during the course is led by tutors who are thoughtful and supportive whilst still challenging you. As students, you get a chance to work with a really varied group of choreographers allowing difference sides of your performativity to develop. This year I have worked with Lea Anderson, Shobana Jeyasingh, Cai Tomos and Hagit Yakira. During my time at Chichester University I have grown as an individual whilst nurturing my artistic practice, preparing me for the first stages of my career."
Ane-Iselin Brogeland (map 2014)
Student
"mapdance enabled me to develop and deepen my skills within my moving and thinking self. I became more confident in my technical dancing and in my contribution to creative processes. I developed critical thinking with regards to dance practices and theories, becoming a reflective thinker and artist. Mapdance pushed me in a positive way past my comfort zone and limits both physically and mentally. It has also given me friendships and connections for life, which I will treasure."
Will Hodson
2018 graduate
"Mapdance was a huge learning experience in what company life would entail, from the creative side, working with new choreographers to teaching workshops around the country to different ages and abilities. Touring the UK and to Israel really allowed me to understand how to look after my body on tour. This has made professional life easier, knowing how to keep my body adaptable when auditioning, being able to optimise energy and reduce physical and mental fatigue when touring. My experience with mapdance has given me the opportunity to be able to teach in a higher education setting which I would like to do once I have finishedperforming, allowing me to have a long and varied career in dance."
Careers
Where this course could lead
This course will prepare you for a range of careers and give you experience with a touring dance company. This course also could be a stepping-stone towards further research and PhD study.
You will develop skills in:
Performance

Technique

Teaching in the context of a touring company

Choreographic methodology and critical thinking

Working independently (via dissertation projects)

Research and written communication skills
2020 Souvenir Booklet
Save and keep your Mapdance 2020 booklet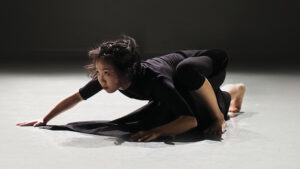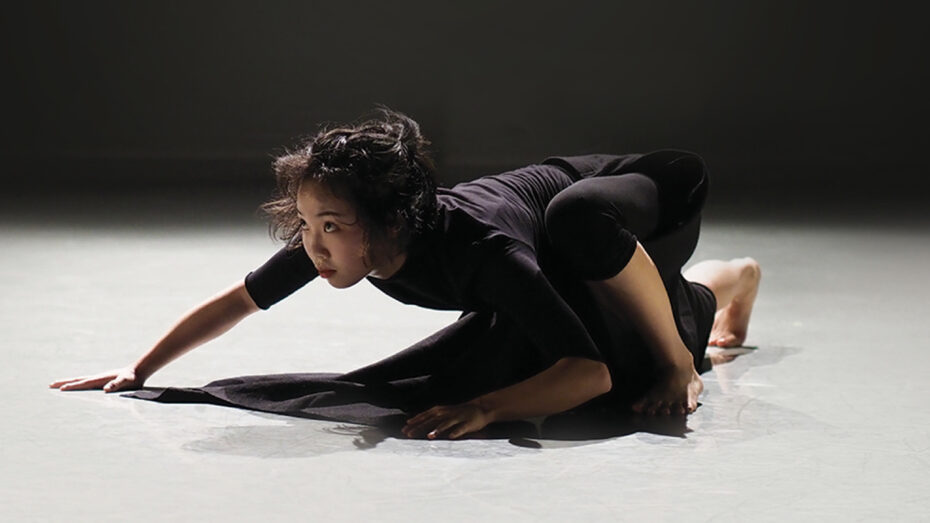 Course Costs
For further details about fees, please see our Tuition Fee page.
For further details about international scholarships, please see our Scholarships page.
University of Chichester alumni who have completed a full undergraduate degree at the University will receive a 15% discount on their postgraduate fees.
Entry Requirements
Typical offers (individual offers may vary):
Honours degree
in a related discipline.
IELTS
with no element lower than 5.5.
Auditions
You will need to audition for this course.
In-Person Audition dates: 7th March, 28th March and 25th April 2023
Virtual Auditions Dates: Teams interviews are arranged with our MA Dance team once all supporting documents have been uploaded
FAQs
Frequently asked questions
Click the 'Apply now' button to go to our postgraduate application form. We will consider your application and you may be invited to audition and interview.