Overview
When you complete this apprenticeship you will be awarded the Electrical and Electronic Technical Support Engineer Degree Apprenticeship, which includes the BEng Electronic and Electrical Engineering degree.
On this course you will be employed in a full time or part time role with your employer and study in partnership with the University of Chichester. You will attend University for one and a half days per week in year one and one day per week in years two to four, as well as studying independently outside of your work hours.
During the course you will develop the scientific knowledge, practical skills and techniques that you need to be a confident, capable engineering professional.
To apply you for this degree apprenticeship you need to apply directly to an employer and not directly to the University.
Lacey
Eurotherm
"Some of the benefits of combining working and studying for a degree at the University of Chichester, include applying the knowledge and skills you learn at university in a working environment, which provides industry experience and consolidates what you have learnt. Another benefit includes receiving the essential workplace experience often required for graduate jobs, before graduating! I have used the knowledge gained at university to help contribute to many projects at Eurotherm – the things I have learnt at university provide the fundamental background knowledge required to be applied within real-life engineering applications at work."
Institute of Engineering and Technology (IET) accreditation
This course is accredited by the IET, meaning you can be sure that you will develop the appropriate skills and knowledge for an engineering career and professional registration.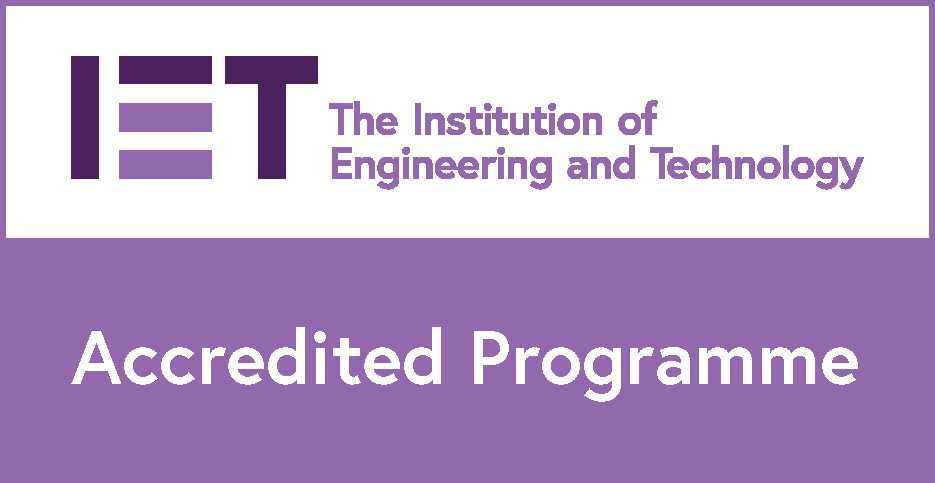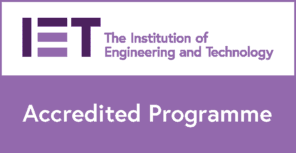 Teaching and Assessment
How you will learn
You will attend University for one and a half days each week in year one, and one day per week for the rest of your course. You will attend workshops, interactive seminars, practical, lab based activities and seminar discussions.
Facilities
Use industry standard equipment
The Course
What you will study
You will study a range of modules in each year.
This list is indicative and subject to change.
Level 4
Mathematical Principles 1
Mechanical Principles
Electrical Principles
Computer Aided Engineering
1st Year Workplace Report
1st Year Engineering Labs
Level 5
Control and Instrumentation
Mathematical Principles 2
2nd Year Engineering Workplace Projects
2nd Year Electrical Labs
Analogue and Digital Design
Power Systems and Electrical Machines
Level 6
Renewable Energy and Sustainability
Signal Processing
Individual Engineering Workplace Projects
Control
Communication Systems
Business for Engineering
Course Costs
Your tuition fees will be paid by your employer and/or the Government so you will graduate without tuition fee debt.
As an employee you will receive your salary from your employer and be eligible for employee benefits while you study. You will not be eligible for a student loan.
To find out about any additional costs on this course, please see our Additional Costs page.
Entry Requirements
Degree apprentices are recruited directly by employers or are already employed by the company.
To be eligible for the course you will need any of the following:
A Levels
3 A Levels including mathematics.
BTEC Vocational Qualifications
FAQs
Frequently asked questions
You need to apply directly to an employer for a degree apprenticeship, unlike traditional degree programmes.
You will be employed in a full time or part time role while studying in partnership with the University of Chichester.