in the UK for student satisfaction
National Student Survey 2021
for courses and lecturers
WhatUni Student Choice Awards 2021
Times and Sunday Times Good University Guide 2021
Join us at our upcoming Open Afternoon!
Our next Open Afternoon is in:
Overview
Understand the key aspects of mechanical engineering
Important
This option is for you if you are interested in BEng (Hons) Mechanical Engineering but do not meet the course entry requirements yet, or if you want more time to prepare for higher education.
This Foundation Year prepares you to transition to our other Engineering degrees and is not a standalone programme.
Our BEng (Hons) Mechanical Engineering with Integrated Foundation Year course develops your understanding of mechanical engineering science as well as your practical skills and knowledge following an initial foundation year that prepares you for higher education study within an engineering context.
Institute of Engineering and Technology (IET) accreditation
This course is accredited by the IET, one of the world's leading professional societies for engineers and technicians. The accreditation means that it will be easier for you to apply for professional registration as a chartered or incorporated engineer after graduation.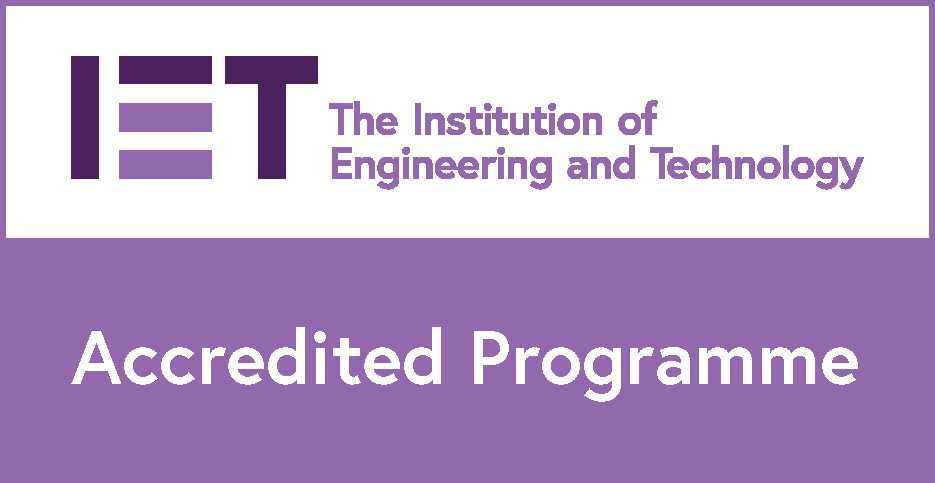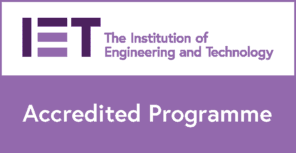 Build your knowledge and confidence with an initial foundation year
You will complete an extra year of study before starting your BEng to build your subject knowledge and develop your academic writing, reading and research skills.
Throughout this first year, you will develop your research, communication, teamwork, and problem-solving skills and cover a range of topics including physics, mathematics, electronics and computing, and the practical application of these to engineering disciplines.
Learn the science behind mechanical engineering
From manufacturing techniques to programming, you will develop a strong level of knowledge and understanding of a wide range of mechanical systems and applications you will need to prepare for a successful career in engineering and science.
Study specialist areas including:
Manufacturing techniques

Machines

Structures

Materials science

Heat transfer

Fluid mechanics

Programming
Discover our specialist engineering laboratories
Our dedicated engineering teaching and practice spaces allow you to use first-class, industry-standard equipment throughout your studies, as you gain a professionally-relevant and engaging engineering learning experience.
Specialist mechanical labs

Dedicated teaching labs

Machine tool workshop

Project workshop

Computer-aided engineering suite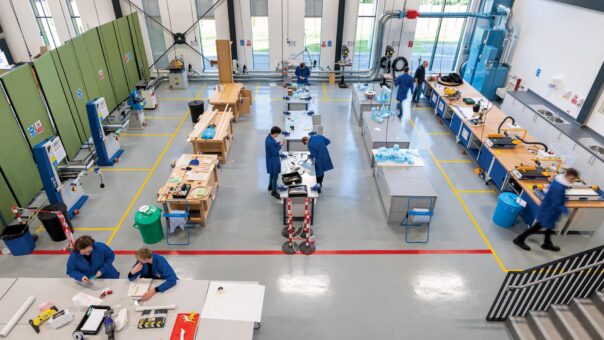 Develop the right skills to thrive within the industry
This course has been designed in partnership with local businesses to ensure you are ready for the industry when you graduate and you will complete multiple design-build-test challenges that test your theoretical engineering understanding and practical skills in line with current industry standards.
Apply your learning to practical projects
The University of Chichester is a member of the unique CDIO (Conceive – Design – Implement – Operate) worldwide initiative, which means our courses are designed to be practical and lab-focused from the beginning.
This ensures that you receive an engaging experience that encourages interdisciplinary teamworking to solve open-ended problems and develop your communication skills, which will help you stand-out in a competitive industry.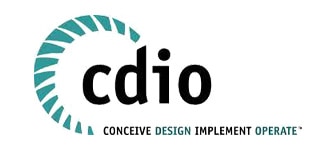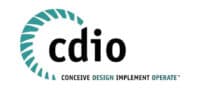 On this course you will:
Build your academic confidence and abilities as you complete an initial foundation year before you continue onto your full degree.

Gain an in-depth understanding of mechanical engineering in line with industry requirements.

Learn in dedicated engineering labs and use first-class equipment.

Develop the skills and knowledge required to succeed in a rapid-evolving industry.

Explore industrial work placement opportunities.

Apply your theoretical learning and planning through practical, collaborative projects.
BEng (Hons) Mechanical Engineering
The Course
Gain a comprehensive understanding of mechanical engineering
Year One (Integrated Foundation Year)
Your first year is your foundation year and provides you with a base level of information that you will build upon over the rest of your studies.
You will study a broad array of content as you explore fundamental science, mathematics, electronics, computing, design, report writing, and communication skills.
Year Two
In your second year, you will explore the key fundamentals of mechanical engineering, as well as computer aided engineering, mathematical principles, and elements of electrical engineering.
Year Three
Your third year builds on your previous learning to explore more specialised elements of mechanical engineering including dynamic systems, statics and materials, and advanced mathematical principles.
Year Four
In your fourth year, you will work as part of group to undertake a final engineering project that will act as a culmination of your studies.
Alongside this, you will explore industrially-relevant elements such as renewability and sustainability, as well as understand basic business concepts within a engineering contexts.
Collaborative learning
In your second year you will take part in a team Conceive-Design-Implement-Operate (CDIO) challenge with other Mechanical Engineering students.
The third year CDIO challenge is an interdisciplinary team challenge where you will work with students from other engineering subjects.
In your final year, you will work on an individual project and present your work technically to other engineers as well as to a non-technical audience.
This list is indicative and subject to change.
Teaching and Assessment
Feel the support of our expert and experienced staff
Teaching
The course is delivered through seminars, workshops, tutorials, computer labs, physical labs, and project practical time. You will spend about 50% of your time in seminars and tutorials and the remaining 50% in labs or completing project work.
In addition to scheduled learning activities, you will need to complete independent study outside of class hours.
Smaller class sizes to help your development
Our commitment to smaller class sizes allows you to feel more confident to discuss your ideas in a supportive environment and allows your tutors get to know you and how best to aid your development.
Assessments
You will be assessed through a range of assignments, including:
Coursework

Written exams

Lab and practical work

Project work

Presentations

Online tests
Facilities
Learn in our state-of-the-art Tech Park building
Discover our £35 million Tech Park
Our Bognor Regis Campus boasts the £35m Tech Park and brings together science, technology, engineering, arts, and mathematics courses on one state-of-the-art site.
Dedicated engineering workshop and teaching spaces

Specialist electronic and mechanics laboratories

Machining centre

Renewable labs

Dynamic and thermofluids lab

Digital electronics lab
Electronic and mechanics laboratories
Work Placements
Prepare for your career with practical placements
You can apply for a year long industrial placement during your degree.
Gaining industry experience is invaluable. As well as giving you the opportunity to put your studies into practice and use the skills you develop on your course, completing a placement helps to improve your CV and show employers that you've already completed work in industry when you graduate.
Placements years usually take place between your third and fourth years of study. You will spend 1 year working with a company in industry before returning to the University to complete your final year. This effectively extends your studies by one year.
The placement will be a paid position, with pay at or above the National Minimum Wage.
Placement years are competitive. We will support you in finding and applying for a suitable placement, but we are unable to guarantee placements.
Study Abroad
Explore the opportunity to study part of your course abroad
As a student at the University of Chichester, you can explore opportunities to study abroad during your studies as you enrich and broaden your educational experiences.
Students who have undertaken this in the past have found it to be an amazing experience to broaden their horizons, a great opportunity to meet new people, undertake further travelling and to immerse themselves within a new culture.
You will be fully supported throughout the process to help find the right destination institution for you and your course. We can take you through everything that you will need to consider, from visas to financial support, to help ensure that you can get the best out of your time studying abroad.
Careers
Gain the right skills to help you thrive within the industry
The demand for electrical engineers continues to grow year-on-year and you will have the knowledge and skills required to succeed in a competitive and rewarding industry.
In addition, you will develop analytical, technical, communication and collaboration skills, which are all highly transferable and required by a wide range of employers and industries.
You could work in: 
Electronics

ICT

Automotive industry

Manufacturing

Electrical power

Finance

Transportation

Construction

Utilities
Entry Requirements
Typical offer (individual offers may vary):
GCSE
in English and Mathematics
If you meet the foundation year entry requirements you will sign up to a full degree course at the same time as the integrated foundation year.
If you do not meet these entry requirements yet you could still be offered a place subject to a satisfactory interview.
FAQs
Frequently asked questions
Click the 'Apply now' button to go to relevant UCAS page.
What are UCAS tariff points?
Many qualifications have a UCAS Tariff value. The score depends on the qualification, and the grade you achieved.
How do I know what my UCAS tariff points are?
Head to the UCAS Tariff Points web page where you can find a tariff points calculator that can tell you how much your qualification and grades are worth.