in the UK for English and Creative Writing courses
Guardian University Guide 2023
for teaching quality in Creative Writing
Times and Sunday Times Good University Guide 2023
National Student Survey 2022
Join us at one of our upcoming Open Days!
Saturday 1 July  |  Sunday 8 October  |  Saturday 28 October  |  Saturday 18 November
Overview
Learn the craft of creative writing from practicing and published writers
Develop your voice as a writer as you learn from one of the most established and experienced Creative Writing teams in the UK.
This course will allow you to explore the creative pleasures and exciting challenges of developing your work from first idea, to early drafts, through to the final finished piece of work.
Learn from our team of practicing and published poets, short story writers, novelists, dramatists and screenwriters, all of whom have extensive experience of the industry.
You will have the opportunity to learn, and then specialise in, a wide-range of creative writing disciplines including: fiction, novels, screenplays and creative non-fiction.
On this course you will:
Study the craft of writing short fiction, poetry, novels, screenplays and creative non-fiction.
Learn from our team of practicing and published writers.
Build your degree around your interests.
Engage with contemporary issues in your writing such as climate change, race and sexuality.
Experience regular readings from guest writers.
Meet and talk with agents and editors at our annual publishing panel.
The Course
Build your degree around genres, styles and audiences that interest you
Year One
In your first year, you will be introduced to the writing process through modules that help you develop a notebook, tap into your own experience to inform your creative thinking, and use the wider world as inspiration for your writing.
You will also begin to learn the craft of poetry, prose and life writing, as well as take English modules designed to widen your knowledge of critical analysis.
Year Two
In your second year, you will explore poetry, short fiction, life writing, flash fiction, and writing for children.
You will also engage in further exploration of critical theory to complement your work. There will also be the opportunity to explore writing for the screen, as well as modules in children's fiction.
Year Three
The creative modules in your final year allow you to explore your discipline and genre of choice. You will also explore more specific genres such as YA fiction, flash fiction, digital writing, fantasy, and science fiction. You will explore the novel, short stories and poetry.
You will have the opportunity to take modules that help you develop your skills in your area of choice even further, culminating in the final creative writing dissertation project.
This can take the form of a fiction project, a poetry project, a play or screenwriting project, a creative non-fiction project or, subject to a supervisor's agreement, an imaginative writing project that is hybrid in form and/or content.
This list is indicative and subject to change.
Select a year
Creating Characters
This module introduces you to the basics of creating credible characters.
The module will prompt you to make artistic decisions about the history of your characters, the setting and time of your characters' lives, character motivation, and perspective.
Creative Non-Fiction: Starting From The Self
This module introduces you to the versatile genre of creative non-fiction, in which writers employ skills transported from fiction to lend dramatic complexity to factual narratives.
#Using autobiographical material as a base, you will generate dramatic scenes on a variety of topics and themes.
From Manga to Witch-Maidens: Storytelling in Visual Culture
This module explores the history and forms of visual storytelling and integrates the study of visual writing theory and practice, as you consider the narrative techniques and structures of miniseries, anime and manga.
Introduction to Writing Poetry
This module introduces you to the practice of writing poetry. You will focus on working in a variety of forms and voices, which explore imaginative territories and poetic processes.
Introduction to Writing Short Fiction
This module will build on skills and techniques acquired throughout your first semester, such as:
concrete imagery
writerly research
notebook gatherings
reflections on developing creative work.
You will encounter a variety of forms and voices in a range of examples from traditional and contemporary sources in both British and international short fiction.
Literature Now: Reading and Writing the Present Moment
This module introduces you to the contemporary cultural landscape by exploring recent literary texts and transformations of the literary (film, graphic novels, digital texts, gamification, etc.). Tracing multiple forms of 'writing' and 'reading', you will gain the capacity to engage creatively with the present and to develop your own critical responses.
Source and Exploration
The module will train your observation skills. You will learn to apply the world around you to inform you creative processes. You will also learn the value of the 'concrete' as opposed to the 'abstract' and discover how the ordinary can become extraordinary.
The Writer's Notebook
This module introduces you to keeping a writer's notebook and how to use this as a storehouse of ideas, images, research and drafts. You will also learn about the journey from rough idea to finished piece as you examine a selection of case studies of notebook entries, drafts, and published work.
Agents of Change: Women's Writing in the Twentieth and Twenty-First Centuries
This module explores the challenges made by women's writing, both critical and creative, to established authority over the past two centuries.
Creative Non-Fiction: Starting From The Self
This module introduces you to the versatile genre of creative non-fiction, in which writers employ skills transported from fiction to lend dramatic complexity to factual narratives.
#Using autobiographical material as a base, you will generate dramatic scenes on a variety of topics and themes.
Creative Non-Fiction: Writing Lives
This module introduces you to the versatile genre of creative non-fiction, in which writers employ skills transported from fiction to lend dramatic complexity to factual narratives.
Using autobiographical material as a base, you will generate dramatic scenes on a variety of topics and themes.
Creative Writing Non-Fiction: Writing Place
You will examine and experiment as writers in three genres: travel writing, 'the new nature writing', and psychogeography. Over the course of the module, you will undertake three 'assignments', one in each genre. In so doing, you will develop a nuanced understanding of non-fiction as a literary form. These 'assignments' will also extend your professional skills of research, drafting and presentation.
Creative Writing: Poetry, Form and Freedom
This module will enable you to develop a variety of sophisticated traditional poetic forms and to develop experimental free verse poems within a reflective contemporary poetic practice.
Experiments in Fiction: Magic, Detection, Sci Fi and Beyond
This module aims to provide you with an understanding of, and ability to recognise, a range of genres in prose fiction.
You will gain an understanding of genre as a means of classification and understand that the way a text employs genre shapes its meaning.
Fiction for Children
This module introduces you to writing fiction for children.
The module will extend and deepen your key writing skills as you learn to pay particular attention to such things as suitable and age-specific subject matter, appropriate language, a more active narration, faster pacing and the demands of greater immediacy.
Poetry: 1300 to the Present
The module aims to develop your understanding of rhythm, rhyme, free verse, diction, particular verbal effects, timbre, tone, and voice. It will encourage awareness of the centrality of genre to a wide range of poetic practice from the Renaissance to the present day.
Prose Fiction: the Dynamic of Change
This module will explore the dynamics of change in the contemporary short story.
You will examine model short stories and how they invariably dramatize a significant change in character, and/or situation.
In doing so, you will understand how to analyse the devices writers use to shape narrative, and to create tension and conflict.
Work Placement
This double module provides invaluable experience working as a performance analyst within a sporting organisation. It will enable you to foster an acute understanding of how performance analysis is used within sport, offer insight into organisational culture, develop essential professional knowledge and skills, facilitate reflective practice, and develop a network of professional contacts.
Writing for the Screen
This module introduces you to the craft of writing a short cinematic screenplay.
The module focuses on the building blocks of screenwriting, with a focus on:
visual storytelling
plot (using Treatments and Step Outlines)
scene-building
research skills
characterisation
setting
sound
struggle
movement
lay-out.
You will experience the collaborative nature of screenwriting, and explore the role of the screenwriter within the broader institutional framework of the industry.
Contemporary Short Fiction: Writing the Here and Now
This module will enable you to explore, as active writers and readers, the strategies, innovations and preoccupations of contemporary writers of the short story. You will read and analyse the craft, technique and rigour of three to four highly-regarded short story collections from the last fifteen years.
Digital Writing: Writing for the Community of Strangers
On this module, you will harness the skills developed in non-fiction modules in year one and year two to engage with new possibilities in digital writing, including:
blogs
games
web-sites
online journalism
Twitter/Tumblr/Facebook
texts
podcasts
comments forums
campaigns
hypertext
and the non-linear; e-books; apps; fan fiction; reviews, etc.
Dissertation
The Dissertation in Creative Writing gives students the opportunity to work independently on an imaginative writing project of their own choosing. This may take the form of a fiction project, a poetry project, a play or screenwriting project, or a creative non-fiction project. It will include a related essay in which the student-writer investigates a particular artistic, aesthetic or cultural issue of relevance to you as a contemporary writer OR the work of a particular writer who will be influential as you develop your own body of work for the Dissertation project.
Fairy Tales: Early Modern to Postmodern
Gain an informed historical and critical perspective on a powerful literary and cultural tradition beginning with the fairy tales written in early modern Italy, continuing through Perrault, D'Aulnoy, Grimm, Andersen to the work of more contemporary authors such as Angela Carter and Margaret Atwood. It also asks where we can turn to for modern fairy tales, through a focus on the use of fairy tale tropes in the work of J.K Rowling and Philip Pullman.
Making It Strange: Writing the Science Fiction, Fantasy and Modern Gothic Novel
This module offers you the opportunity to develop your creative skills within genres that focus on worlds that lie beyond the tradition realm of 'realism'. These forms of 'Beyond Realist' texts have a distinguished pedigree stretching back to humanity's earliest myths, epic narratives, folklore and fairy tales. You will explore how to write within genres such as Science Fiction, Fantasy and contemporary Gothic as you learn their specific complexities and intricacies.
Unforgettable Corpses: Literature, Cultural Memory and the First World War
This module will examine literary products of the First World War, the methods by which the authors reproduced, described and fictionalised their experiences.
The second half of the module will also consider the use of First World War tropes in literature produced in the latter half of the 20th century, compare the application of those narrative devices, and critically assess the later use of those devices.
Writing Flash Fiction
'Flash Fiction' is an exciting new way of telling stories. By composing their own portfolio of very short fiction, you will be challenged to see the form from the inside, and to focus upon the creative challenges that are unique to 'flash fiction'. These challenges will be brought into additional focus by workshops that require critical reflection upon the evolving work.
Writing the Novel
On this module, you will write the first chapter of a contemporary novel, deepening skills gained on short fiction modules in Years 1 and 2. Having acquired skills in narrative, imagery, characterisation, and theme, you will now be encouraged to develop these skills in greater depth while engaging with the demands and challenges of a longer form.
Writing, Environment and Ecocriticism
This module will offer you the opportunity to explore the ways in which contemporary writers and critics engage with images, issues and concepts of the environment in novels, poetry and non-fiction. You will choose whether you wish to engage with the themes of the module as a critic or a creative writer.
Experience
Find facilities and research centres that support your creative processes
Subject specific librarians
South Coast Creative Writing Hub
Chichester Centre for Fairy Tales, Fantasy, and Speculative Fiction
Iris Murdoch Research Centre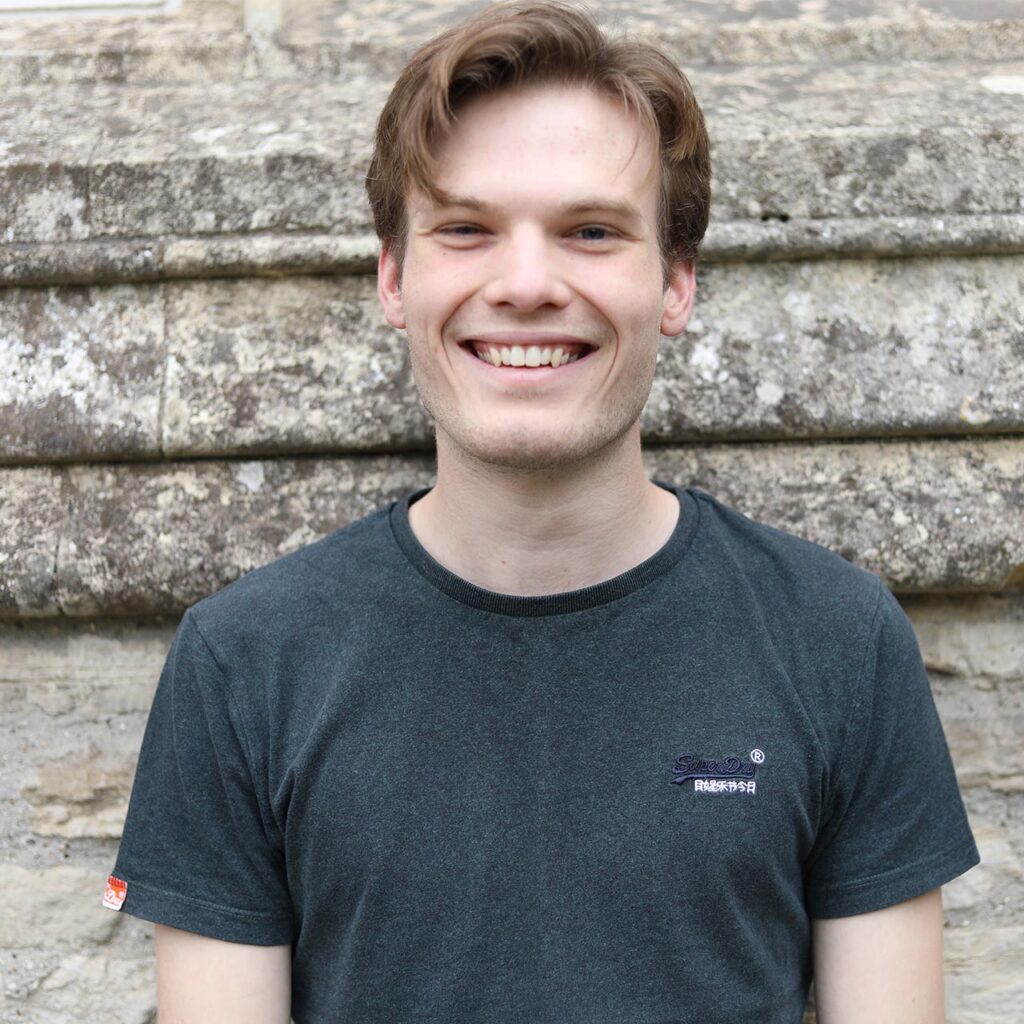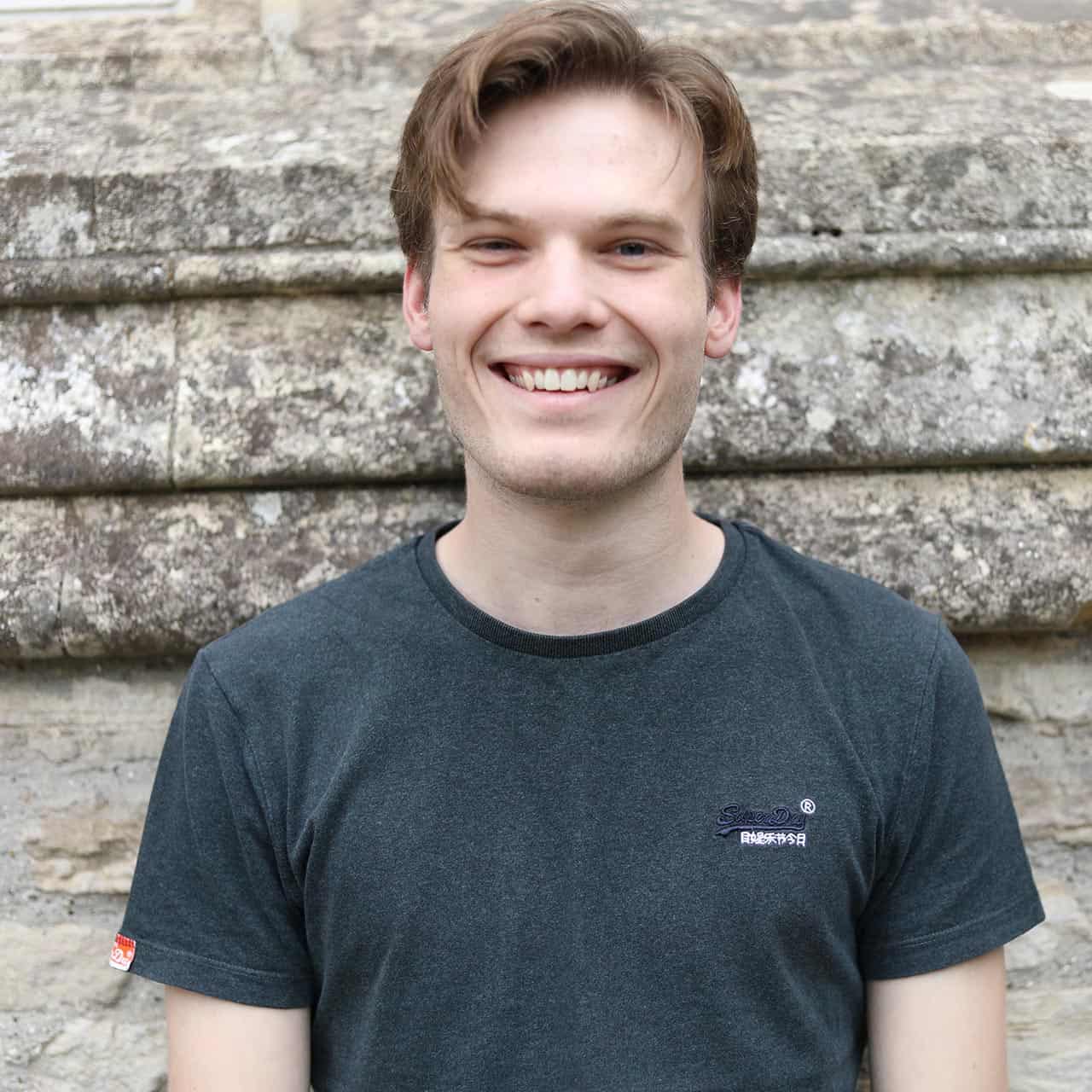 Matthew Appleton
BA (Hons) Creative Writing
"The Creative Writing degree course, above all else, inspired me and gave me the courage to write. The curriculum gives a wide range of books to read, genres to experiment and forms to try. The lecturers are passionate writers too, so knowing all around you people are writing and developing their craft, it is impossible not to feel encouraged and motivated. Even after graduating I am pursuing my writing with confidence and passion, knowing it has improved and matured during my time at Chichester."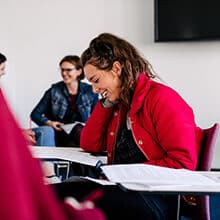 Anabelle
BA (Hons) Creative Writing
"If you'd have told me before my degree that I'd leave with a first, get an award for best English dissertation and then go on to write for Topps Europe for brands such as Star Wars and Top Gear, I wouldn't have believed you."
Teaching and Assessment
Feel the support of one of the most experienced teaching teams in the UK
Teaching
Much of our teaching takes place in small groups. Within these classes, you will typically discuss good writing practice and workshop your own writing.
Our commitment to smaller class sizes allows you to feel more confident to discuss your ideas in a supportive environment. It also allows your tutors to get to know you and how best to aid your development.
Assessment
Our Creative Writing courses are predominately assessed through portfolios of work, although the critical modules will be assessed through essays, exams and presentations. The Writing Placement module will be assessed through a reflective report.
Modules are assessed at every stage of the course, allowing you to clearly see your academic progress at all stages of the course.
Guest Speakers
A unique insight into the creative writing industry
The University boasts a blossoming writing culture and community, with regular book launches and conferences.
We also run special events with renowned creative writers. You can use these as opportunities to learn more from those with critical insight into the industry.
Some renowned authors to have visited the University in recent years include:
Poet Laureate Carol Ann Duffy
Matthew Sweeney
Helen Dunmore
Jo Shapcott
Sarah Hall
Bernardine Evaristo
Vicki Feaver
Sarah Hall
Kate Mosse
Alison MacLeod
John McCullough.
Work Placements
Gain vital experience within the workplace
The Work Placement module allows you to develop your skills in a work environment and gain vital experience to put you ahead in your future career.
This allows you to gain experience in, for example, a workplace such as a local newspaper or as a writer-in-residence.
You will then use the skills you have learnt on your course in order to reflect critically on the world of work.
Study Abroad
Explore the opportunity to study part of your course abroad
As a student at the University of Chichester, you can explore opportunities to study abroad during your studies as you enrich and broaden your educational experiences.
Students who have undertaken this in the past have found it to be an amazing experience to broaden their horizons, a great opportunity to meet new people, undertake further travelling and to immerse themselves within a new culture.
You will be fully supported throughout the process to help find the right destination institution for you and your course. We can take you through everything that you will need to consider, from visas to financial support, to help ensure that you can get the best out of your time studying abroad.
Graduate Success
Join our community of successful alumni
We have consistently seen a fabulous flowering of our Creative Writing students' work. Many students at both undergraduate and postgraduate level have continued on to become published writers and win prizes.
In recent years, students have gone on to publish novels, poetry collections, win prizes in major competitions such as the Bridport Prize. Some have also had poems and stories published in magazines such as The Paris Review and Staple.
Former Chichester Creative Writing student Bethan Roberts recently had her novel My Policeman adapted for the silver screen in a film staring Harry Styles and Emma Corrin, whilst others have also had work broadcast on BBC Radio 4.
Careers
Open up your future career options
Our Creative Writing graduates are highly valued by employers for their strong problem solving and communication skills and often continue into a variety of careers.
Career paths include:
Novelist

Publishing

Teaching

Journalism

Copywriting

Marketing
Postgraduate pathways
University of Chichester alumni who have completed a full undergraduate degree at the University will receive a 15% discount on their postgraduate fees.
MA Creative Writing

MA English Literature

PGCEs

Postgraduate Research (MPhil/PhD)
Course Costs
For further details about fees, please see our Tuition Fees page.
For further details about international scholarships, please see our Scholarships page.
To find out about any additional costs on this course, please see our Additional Costs page.
Entry Requirements
Typical Offer (individual offers may vary)
A Levels
including English Literature, English Language, English Language and Literature, Creative Writing or Drama at grade B or C.
Access to HE Diploma
with 12 level 3 credits worth of English units at Merit.
IB
with English Higher at 4.
IELTS
with no element lower than 5.5.
FAQs
Frequently asked questions
Click the 'Apply now' button to go to relevant UCAS page.
What are UCAS tariff points?
Many qualifications have a UCAS Tariff value. The score depends on the qualification, and the grade you achieved.
How do I know what my UCAS tariff points are?
Head to the UCAS Tariff Points web page where you can find a tariff points calculator that can tell you how much your qualification and grades are worth.