Guardian University Guide 2022
in the UK for teaching quality
Times and Sunday Times Good University Guide 2022
25th University in the UK
National Student Survey 2021
Overview
A contemporary and innovative degree which will prepare you to care for adults in a multitude of healthcare settings.
Working closely with your lecturers, other healthcare professionals, nurse experts, patients and their families to frame and support your learning, you will gain the necessary experience, competencies and skills needed.
Nursing is a hugely rewarding career where you have a real chance to make a difference to people's lives. By studying nursing, you can make an impact on peoples lives by learning new skills and procedures that help patients and create a career with excellent employment prospects.
This course is accredited against the Nursing & Midwifery Council's (NMC) 2018 standards, enabling you to be eligible to seek admission to part 1 (Adult) of the NMC register on successful completion of this three-year programme.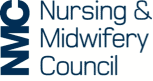 Nursing at Chichester
On our BSc (Hons) Nursing course, you will apply the professional knowledge gained from your studies at University and from practice learning.  You will work alongside experienced professionals, learning from practice with the support of your practice assessors and supervisors who will be registered health professionals.
You will learn how to observe patients and assess their needs, to plan and deliver the most appropriate care for them, and evaluate the results. We will support you in becoming a caring and compassionate professional who delivers skilled, evidence-based care in partnership with patients, families, and communities.
We pride ourselves on our community and the support we are able to offer our students, here you will be known by a name and truly valued. You will be supported by our fantastic student support service from the moment you join:
Personal tutors
Small cohort size
Specific advisors for students with neurodiversity or other identified learning needs
Health advisors, counsellors and many online resources
Read more
On this course you will:
Learn how to deliver the most appropriate, evidence-based care for patients after carefully assessing their needs.

Become a resilient, attentive and compassionate professional ready for the ever-changing, dynamic healthcare industry.

Develop elevated digital skills to prepare you for a rapidly evolving health and social care.

Graduate prepared to innovate sustainable practice and ready to enhance the quality of person centred care.

Generate excellent opportunities for future employment due to receiving a breadth of contemporary placement learning opportunities.

Become a curious learner that will thrive in our outstanding digital and clinical simulation facilities.

Engage in annual inter-professional conferences
Facilities
Brand new, on-campus facilities to help you thrive.
School of Nursing and Allied Health
The School of Nursing and Allied Health is based on the Bishop Otter campus, you will learn both on campus and in a variety of practice and simulation settings. All learning will be supported by our lecturers in a safe and controlled setting and by your practice assessors and supervisors in health and social care environments.
Learning and social hub spaces
Clinical skills and Simulation Environments
Bright and dedicated

flexible teaching space

for Nursing students

Learning and social hub spaces

where you have the opportunity to discuss and debrief either following some simulated learning experience or just from your classroom experiences.

Clinical skills and Simulation Environments

:
– Six bedded ward environment to recreate a hospital environment
– Separate Community flat to recreate community nursing/social care environment
– Consultation room to recreate primary care environment
Lecturers will support your learning through a connected system of live cameras and also through a range virtual learning technology. We are using the latest healthcare technology so you can learn how to increase safety improve outcomes for patients and develop your own professional skills here.
The resources within the school and the University will supplement all other resources available from our partners who support your practice learning. This also includes having access to the specialist library facilities at St Richard's Hospital, located adjacent to our campus.
Learning Resource Centre (LRC)
In addition, you can access the LRC, which is the hub of the learning environment. It has two upper floors of library resources, one for silent study and one for quiet study. On the ground floor, you'll find the Support and Information Zone, Media Centre, Careers Centre, Costa Coffee, and a variety of IT resources.
You have access to:
Books and journals
E-resources, including multimedia streaming
Mac and PC suites
Printing and scanning facilities
Print services
General meeting areas
Group and individual study spaces
Equipment loans​
Wi-Fi and plug points throughout
Read more
The Course
Learn through a combination of theory, stimulation, practical sessions and placement
Throughout the three years of the course you will learn and develop as a professional nurse and study areas such as caring sciences, person centred care, professional issues, health and wellbeing, mental and physical health conditions and preparation for practice learning.
You will study a selection of core modules each year. Each module is worth a number of credits and you will study 360 credits throughout your degree.
This list is indicative and subject to change.
Select a year
Preparation for Practice Year 1 
Safely demonstrate evidence-based practice in all year one skills and procedures undertaken in placement.
Foundations of Health and Wellbeing for Nursing
This module develops your foundational knowledge of human anatomy, physiology and behaviour by examining key body systems and homeostasis which are fundamental to nursing assessments and developing appropriate care plans.
Becoming a Professional Nurse
This module will introduce you to the concepts of professionalism in relation to the specific profession of nursing. For example: duty of care, duty of candour, accountability, self-regulation and autonomy, the legal and ethical frameworks that govern nursing practice and the values and skills required to become a professional such as reflection, resilience and emotional intelligence to support effective and compassionate communication.
Introducing Person-Centred Care 
You will explore the concept of person-centred care as applied to nursing assessment and care planning and the methods used to ensure an individual approach is undertaken, taking into account reasonable adjustments and the vulnerability of the person.
Caring Science and Understanding
Caring science is the concept of caring science defined as the underpinning evidence-base for holistic nursing practice through an evaluation of research methods, ethics and governance, the ability to apply a range of evidence, drawing on experience to make evidence informed decisions will be explored.
Preparation for Practice Year 2
This module will continue your development of the knowledge, skills and behaviours required for nursing practice to enable the student to meet the Future Nurse: Standards of proficiency for registered nurses (Nursing and Midwifery Council [NMC] 2018).
Understanding Illness for Nursing
You will develop your knowledge and ability to respond proactively and promptly to signs of deterioration or distress in mental, physical, cognitive and behavioural health and use this knowledge to make sound clinical decisions. The subject of pharmacology applied to nursing and the principles of safe and effective administration and optimisation of medicines will also be covered.
Developing as a Professional Nurse
You will continue to develop your skills and abilities required to develop, manage and maintain appropriate relationships with people, their families, carers and colleagues. This module will also revisit and strengthen the developing skills of self-reflection, resilience and emotional intelligence.
Delivering Person-Centred Care
Understanding of person-centred care in complex situations is considered across a wide range of integrated care settings including a change in a person's mental capacity or transition points such as coordinating safe and effective transfer of care or discharge to home.
Caring Science in Promoting Health and Preventing Illness
Your understanding and application of the aims and principles of health promotion, protection and improvement and the prevention of ill health when engaging with people and understanding global patterns of health and wellbeing outcomes will be addressed.
Preparation for Practice Year 3
This module develops your communication and relationship management skills and nursing procedures for part three of the programme that must be able to demonstrate in order to meet the proficiency outcomes of the Future Nurse: Standards of proficiency for registered nurses (Nursing and Midwifery Council [NMC], 2018).
Caring Science for Quality Improvement
This module develops your communication and relationship management skills and nursing procedures for part three of the programme that must be able to demonstrate in order to meet the proficiency outcomes of the Future Nurse: Standards of proficiency for registered nurses (Nursing and Midwifery Council [NMC], 2018).
Being a Professional Nurse
This module will cover address the delivery of care through effective nursing leadership, how nurses can influence policy development and promote the profession of nursing at an individual level and within the wider context of systems.
Maintaining Person-Centred Care
This module will continue your expert understanding and the ability to recognise the need to respond to the challenges of providing safe, effective and person-centred nursing care for people who have complex care needs specifically end of life care.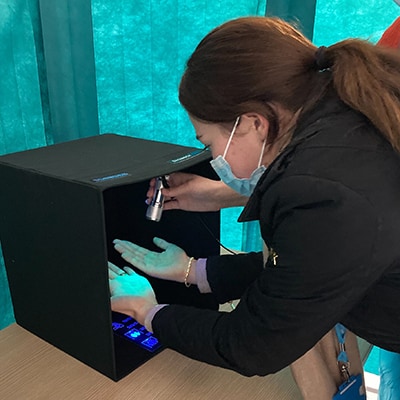 Sally
Adult Nursing student
"All staff are very helpful and honestly made my university experience. Lecturers are all passionate about their subjects and come from different areas of healthcare that it makes studying so interesting. The course feels intense but support is always there from all. This course really is so worth it for young and mature students as childcare and personal circumstances are taken into consideration."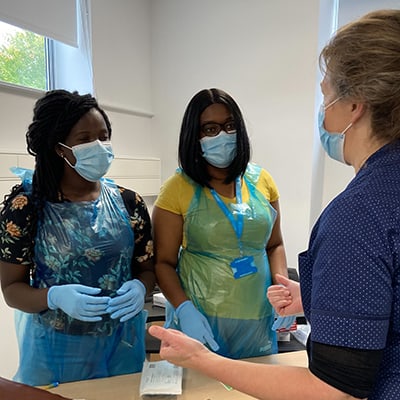 Helen
Adult Nursing student
"I'm very excited to start my nursing journey at the University of Chichester. The cohort is small, and the lecturers are very knowledgeable, enthusiastic and supportive, so I feel we have every opportunity to thrive as nursing students. Learning in a small cohort is a very good experience, as everyone feels comfortable to ask questions, and have open discussions during lectures and seminars. I feel that my aspirations are seen and valued here, and that I'll learn a lot more than just the required skillset by the time I qualify."
Paul
Adult Nursing student
"As a nursing student, I don't think there is a better university out there. We feel cared for and strongly supported by our lecturers. They know us by names which makes our relationship with them even better therefore we can approach them anytime. The lectures are top notch with the highest possible standard."
Teaching and Assessment
Experience a highly supportive environment which enables you to thrive as a student
The Nursing and Midwifery Council (NMC) has assessed the course as requiring no improvements against 2018 standards which is an exceptional outcome. The course is designed to comply with the statutory requirements for the length and duration of theoretical and clinical training you will undertake.
You will experience innovative and supportive teaching which will enable you to achieve your own learning goals. We work with you in developing your study skills ability to meet the requirements of the course and will support your learning as your progress to becoming a professional nurse registrant and a graduate.
You will be taught using a range of different techniques such as enquiry based learning groups, blended learning, key note lectures and small group seminars. All teaching is based on a collaborative learning philosophy which encourages your to learn with and from others.
We will work with you to develop your digital competencies across the three years starting with a competency assessment identifying your learning needs. Throughout the three years you will become competent in using a range of technologies which will support your learning both now and in your future career. We are exploring new technologies constantly and you will be exposed to virtual learning environments that recreate clinical scenarios, in addition to using an online learning practice portfolio and developing your own vlog.
Work Placements
Transfer the theory into real life practice
Practice learning will occur within allocated health and social care placements. We will allocate you placements in a range of clinical settings to ensure you will be exposed to all fields of nursing, a variety of experiences and the range of hours expected of registered nurses.
Whilst placement allocation is based on availability across the sector, it is generally non-negotiable as there is consideration of your home address and travel required. In some instances where travel to placement will be up to one and half hours from your home address, there is a travel bursary available to support this.
There is the option also for a two to three week self-choice placement in year two which can be arranged in discussion with our practice learning team. This enables you to choose an area of health care that you may not otherwise have access to. Additionally, we can provide you with a two week placement in Mental Health Nursing should you wish.
Expect to:
Attend across the 7 day week 24/7
Travel 1.5 hours one way to placement
Work in a range of clinical settings i.e., at home, in community and at hospital
Please note the map above provides an overview of the placement areas and not an accurate representation. Placement travel time will usually be up to an hour and a half from the Bishop Otter campus.
Careers
As a registered nurse, you'll have a varied and fulfilling career ahead of you.
As a University of Chichester BSc (Hons) Nursing graduate, you will demonstrate an elevated level of compassionate leadership, excellent digital literacy skills, resilience and evidence based knowledge which is person-centred and will prepare you to enter into a modern day nursing workforce.
Adult nurses are a key part of the multidisciplinary teams that care for patients. You will be at the centre of teams which can include: social workers, doctors, occupational therapists, pharmacists, radiographers, and healthcare assistants. You'll also work closely with patients' families and carers.
After completing your degree your career options are wide and varied. You might be working in hospital wards, outpatient units, or specialist departments, the community, e.g. patient's home, a clinic, GP surgery, walk-in centres or nursing homes, Armed Forces, the police, or the voluntary or private sector.
Job roles include:
Community nurse

Critical care nurse

Palliative care nurse specialist

Practice nursing

Care home manager

Nurse educator

Nurse researcher

Nurse leader
Course Costs
Course fees 2021/22
For further details about fees, please see our Tuition Fees page.
For further details about international scholarships, please see our Scholarships page.
Course specific costs
One uniform will be provided but you are likely to require additional uniforms which cost in the region of £30.

The University will pay for an occupational health assessment, however you may need to pay for immunisations if they are not covered by your GP.

You will need a pair of suitable comfortable shoes while on clinical placement and studying in our simulation settings (estimated cost £40- £60).

You will need to purchase some of your own clinical items, for instance a stethoscope and fob watch (estimated cost £30).

You will need to be able to travel to your placement.

You will be required to have a satisfactory enhanced Disclosure Barring Service (DBS) check costing £40 which needs to be paid for before the start of the course.
NHS Learning Support Fund
Entry Requirements
Typical Offer (individual offers may vary)
A Levels
must include a Science or Social Science.
BTEC Extended Diploma
in a Health or Science subject.
Access to HE Diploma
with 60 credits overall. At least 45 credits at level 3, with 30 credits at distinction. Must be in Health Studies, Nursing or Science.
GCSE
in English Language, Mathematics or higher (Functional Skills English and Maths Level 2 Pass are accepted equivalents) and Science at C/4 or higher.
IELTS
with no component lower than 6.5.
Further requirements
Capability in digital and technological literacy
Evidence of study within the last 5 years
Background checks
Satisfactory occupational health assessment and disclosure and barring service (DBS) check are required on entering the programme.
Interview
You will be required to attend a nursing values-based interview for this degree. For more information on the interview process, please visit our Interviews and Auditions page.
Recognition of Prior Learning (RPL)
Applicants will be considered on an individual basis in line with the University's Admissions policy and the Nursing and Midwifery Council Standards and requirements:
1.5 permit recognition of prior learning that is capable of being mapped to the Standards of proficiency for registered nurses and programme outcomes, up to a maximum of 50 percent of the programme and comply with Article 31(3) of Directive 2005/36/EC.
1.6 for NMC registered nurses permit recognition of prior learning that is capable of being mapped to the Standards of proficiency for registered nurses and programme outcomes that may be more than 50 percent of the programme.