Anxious students more likely to struggle socially and academically at university, study finds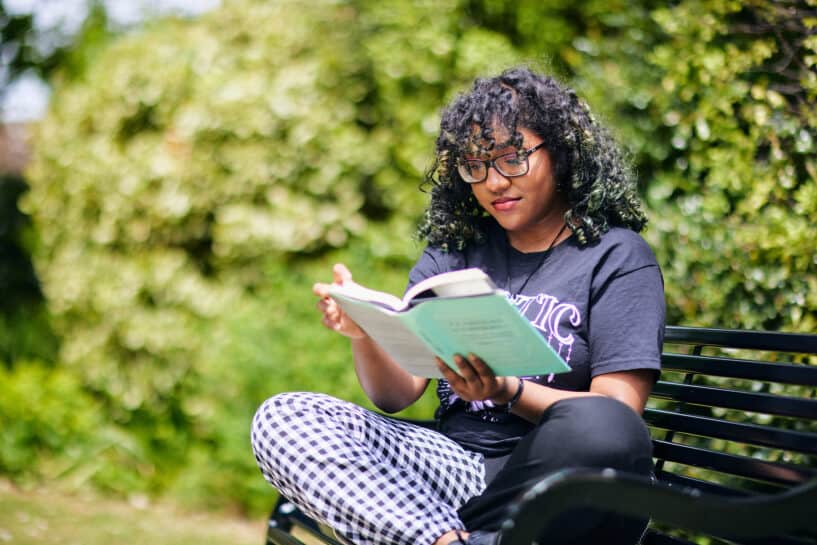 As many as 22 per cent of UK university students face some kind of social anxiety during their studies
Anxiety attributed to lower grades, poor relationships, and social isolation among students, claims study
Study authors warn anxiety among students is a growing concern for UK universities – with many cases going unreported
Students experiencing social anxiety at university often achieve lower academic grades and are less likely to forge meaningful relationships, according to a new study.
A team of psychologists investigating the effects of anxiety on undergraduates revealed the mental health condition can have a lasting impact on their studies. They also found those with anxiety regularly experience negative thoughts and often find themselves isolated from others.
The release of the study coincides with national University Mental Health Day, which aims to bring together all UK higher education providers to encourage open conversations about student welfare.
Psychologist and co-author Dr Ian Tyndall, from the University of Chichester, said there are more students experiencing social anxiety than many realise – as many cases are missed or go unreported.
He added: "For those with feelings of social anxiety, university can present unique challenges, but there is surprisingly little research into the problem. Undiagnosed and moderate feelings of social anxiety can result in numerous impairments for students at university."
According to scientific data, as many as 22 per cent of UK university students face some kind of social anxiety while studying for a degree, with one report claiming that figure is as high as 80 per cent.
The psychologists involved in the new study interviewed a sample of students from UK universities – all of whom experienced social anxiety – and discovered five common characteristics among the group.
It included heighted self-consciousness, brought on by negative emotions, which often resulted in over-thinking and greater expectations of being judged by others. Participants also admitted to purposely changing their personality around groups to tackle anxiety, with one revealing they used alcohol to reduce anxiety and appear more confident.
The students also regularly isolated themselves after a negative social experience – such as feeling anxious in a large crowd – which often resulted in missing lectures and, as a consequence, poor academic achievement, claimed the report.
Study co-author Dr Moitree Banerjee said there was no doubt that social anxiety in students is a growing concern and is one which can have a significant impact on people's education.
She added: "From this investigation, we can see that students' social fears created difficulty in social and academic contexts, often resulting in negative self-concepts and generally poor emotional experiences. This includes deficits in relationships with others, potential academic disruption, safety behaviours to reduce anxiety, and excessive anticipatory worry and rumination after the event."
The paper, Feeling Socially Anxious at University: An Interpretative Phenomenological Analysis, is a collaboration between academics from the universities of Chichester, Coventry, and University College London.
Find out more about research conducted by Dr Ian Tyndall and Dr Moitree Banerjee.