On the case – young lawyers from Chichester land top legal jobs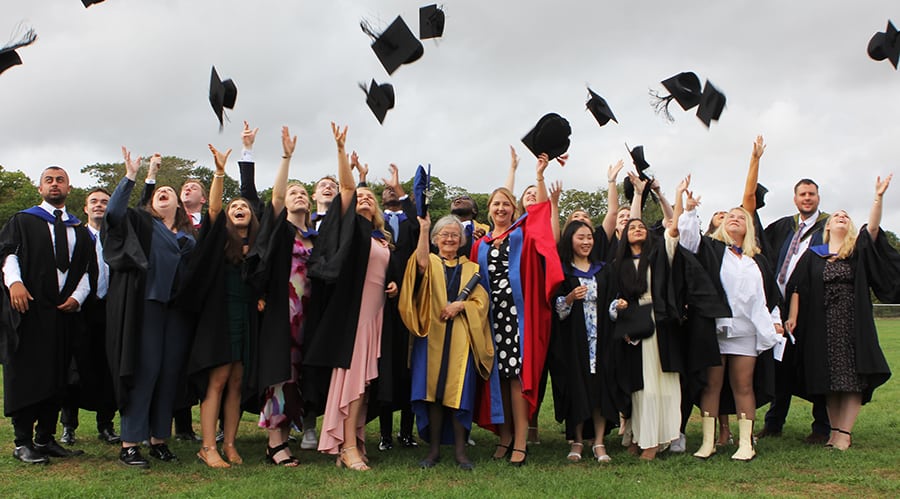 Aspiring lawyers who graduated from the University of Chichester this summer have spoken of their delight after securing legal jobs.
The high-flying graduates were part of Chichester's first ever law cohort which, due to their successes, ranked near the top of the latest National Student Survey with a score of nearly 90 per cent. The University offers several legal degrees – including its LLB (Hons) Law programme, from where students kickstarted their legal careers.
Graduate Elisa Green was appointed as a paralegal Footner & Ewing LLP in the firm's family department after meeting bosses at the University's careers fair.
She said: "My family paralegal role allows me to interact with clients, draft legal documents, and attend court hearings alongside counsel, and I am enjoying expanding my knowledge and understanding of legal procedure.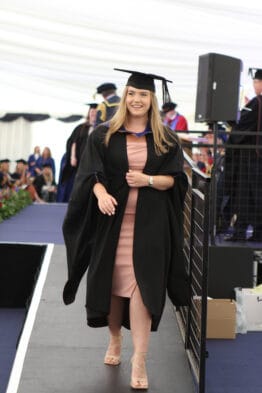 "The LLB Law degree at the Chichester helped me not only understand the law and its process but also develop skills such as attention to detail, communication, and drafting. I had an incredible three years, and the law lecturers are fantastic both in their professional capacities and their nature."
The University's Law courses cover seven core areas which prepare students for careers in public, criminal, tort, contract, land, and EU law. Such has been their popularity that lecturers have since opened additional postgraduate degree and routes for international students.
Ellie Moorhouse joined the Law degree as a mature student and single parent – and since graduating has begun teaching at the University to "use her experiences to help others facing similar challenges."
Associate Lecturer Ellie, who is now completing an LLM in Law and preparing to become an Associate Fellow of the Higher Education Academy, added: "I can't explain how much my life has turned around since starting the course. I didn't think I was intelligent enough to do a degree, let alone Law, but the support from the lecturers saw me through the challenges of Covid. The degrees draw on your strengths – I found out I had skills I wasn't aware of like public speaking – and I am now using my experiences to drive my own lectures."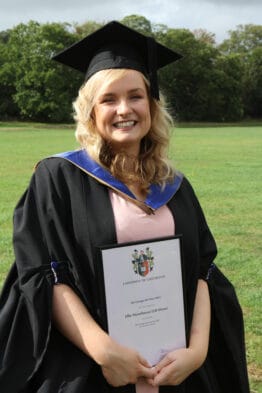 Her classmate Chris Smith, meanwhile, found success with the firm Parker Bullen, administering Estates and assisting with other fee-earners on Probate and Tax matters.
He said: "Parker Bullen are very community-focused with lots of opportunities for staff and a great presence in the community. I'm hoping to continue to impress and secure a training contract with the firm to start September 2023.
"I would definitely describe my University degree as more than an LLB: there are endless opportunities from client care work, advocacy, work experience and practicing law. A lot of the lectures are practical with a lot of application which is definitely useful for the Solicitors Qualifying Exams – everyone can fit in and everyone can achieve their absolute best here."
Senior lecturer Dr Amy Elkington, who oversees the Law programmers, said: "I am so proud of our first cohort of graduating law students. They have done incredibly well during challenging times and are already making strides towards their future careers in the legal profession, academia and many other graduate employment roles."
Read more about the University Law degrees at www.chi.ac.uk/law.